MARKET OVERVIEW
Recently we have seen some huge weekends of 1000+ auctions, yet we have consistently seen clearance rates only in the 60% range. This is showing us that although the market has well and truly turned from last year, good property that is well priced still sells, and sells easily.
We no longer see three or four people bidding for every property. When we are negotiating face to face with an agent, we do not assume there is another party waiting in the wings to pounce if we do not agree to the vendor's agent's price. In fact the agents do not tend to play the card: "I have another buyer who will pay that much - you need to give me more". Or even the throw away line that everyone has heard as soon as they show interest: "I have another offer that will probably buy the house today – you had better give me your best offer". These lines no longer sit very well, even with die hard agents.
Last Saturday at one auction that I attended, when the property was passed in to us the lead agent immediately made a bee line for the other interested party. Now normally I would have raised quite a commotion, because it was fairly obvious he was trying to negotiate with the other party in order to put me "over a barrel". This is a very common technique used by agents to give themselves, both an unfair and arguably, illegal, advantage. (The agent represents during the auction that they will FIRST negotiate with the highest bidder.)
But, in Saturday's situation, whilst I was inside speaking to another of the agents (who was not the negotiator) our second team member watched the exchange between the lead negotiator (who should have been in with me) talking to the other interested party. It was the lead negotiator that came away with his shoulders dropped and the other party walked off and left the area. When my partner called me to tell me this, it was the most valuable piece of information to allow me to negotiate from a position of immeasurable strength. Needless to say, we bought the property on the day and our clients were extremely happy with the outcome.
Property assessment and negotiation have become as important as property selection. Last year, negotiation was all about securing the property at a fair price, now it is about both securing the property and paying a "good" price. The market will not remain balanced for long. It will turn back to a sellers market probably before the end of the year, as investors flood back to property after being mauled in the stock market. The old adage, "Make hay while the sun shines" is very apt at the present time.
INTRODUCING MIKE WALMSLEY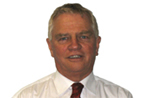 JPP welcomes the newest member of our team, Mike Walmsley.
Mike is a long time Geelong resident living in Newtown. An enthusiastic property investor he has a portfolio of both residential and commercial properties, including interstate investments. He is a family man with 4 adult children and thoroughly enjoys the good times they bring.
Sport is a priority when time permits. Mike's involvement at AFL level has been exciting having recently spent 4 years with the Melbourne Football Club. Cricket and Golf are other passions along with generally keeping fit by walking daily and swimming.

SAM'S FACTS
Fact : American's eat about 18 billion hot dogs a year.
The answer to the question in the April newsletter is:
Question: Lachanophobia is the fear of ??????
Answer: The fear of Vegetables!
Question : How many cars did Nicholas Cage have to steal in the movie Gone in 60 Seconds? 25, 50, 75,or 100?
The answer to this question will be published in the next newsletter.
SOME RECENT PURCHASES
These are just some of the properties we have purchased recently.
Sunshine - Investment property in Krambruk Street
McKinnon - Townhouse in Hopkins Street
Port Melbourne - Apartment in Rouse Street (HMAS Building)
Moonee Ponds - Investment property in Marshall Street
Beaumaris - Investment Townhouse in Charman Road
Cheltenham - Family home in Hall Street
Croydon South - Investment property in Clare Street
Seaford - Investment property in Scott Street
Sunshine - Family home in Perth Avenue
Glenroy - Townhouse in Anselm Grove
Beaumaris - Townhouse in Balcombe Road
Seaford - Investment property in Scott Street
Glen Waverly - Family home in Crown Street
Caulfield South - Townhouse in Marara Road
Brunswick - Townhouse in Thistle Street
Caulfield South - Family home in Scott Street
Cheltenham - Investment property in Wallingford Street
Seaford - Investment property in Halifax Street
Mitcham - Family home in Garden street
Kensington - Investment property in New Street
Elwood - Apartment in Foam Street
Preston - Investment property in Malpas Street
St Kilda - Apartment in Charnwood Crescent
Altona - Unit in Seves Street
Geelong - Family home
Surrey Hills - Family home in Windsor Crescent
Bonbeach - Investment property in Harold Street
We have bought a mix of affordable homes for the first home buyer, with a pre requisite of good capital growth whilst on a tight budget. We have bought great family homes from the mid range to multi – million dollar luxury homes in highly sought after locations. We have bought properties off market, properties that have passed in at auction and also plenty of properties sold under "the hammer".
At the same time investors are flooding back to the market. We have bought for local, overseas and interstate investors, some of whom are back for their 4th time. When you buy your first investment property well, it is so much easier to build your portfolio.

FISHING WESTERNPORT
Although the best of the season has passed us by there are still fantastic target species in the Port over the next few months. Mulloway, Gummy Shark and Seven Gill sharks abound throughout the port during winter. Even the salmon will be plentiful and relatively easy to catch. The smaller salmon are the one of the best baits for the sharks and the mulloway.
Catching salmon is fun and simple, watch for any birds "working" patches of water. Working doesn't mean feeding off scraps at the back of somebody's boat. They will circle, then dive into the water. Simply put some lures on light rods, a silver wobbler is cheap and easy to buy under $10 anywhere, and troll at about 4-6 knots throughout the area you saw the birds diving. As soon as you get hit a couple of times and don't hook up, change the lure, both colour and size.
Best areas to troll are around fairway at the entrance to the western arm of Westernport or if you don't want to travel that far down try around buoy 17 (yellow one) just to the south West of Tortoise Head (bottom of French Island). We were out on Sunday and caught plenty of bait size salmon running between French and Phillip islands after having no luck on the Elephant fish.
Good luck with your fishing.
SPOTLIGHT ON MELBOURNE SUBURBS
In our regular spotlight section we examine a selection of Melbourne suburbs, highlighting what's happening in these areas right now.
McKinnon
Location is the most important consideration when it comes to buying property. Some of the things we look for are close proximity to public transport, shops, fast access into the CBD, or close to the cost. Another factor that affects property price and investment potential can be school zones.
McKinnon Secondary School is currently the state system's top non-selective-entry VCE School. It has recently pipped the highly regarded Glen Waverley Secondary College in ranking. The school turns away 100 year 7 students per year. The general rule is simple. If you don't live in the zone, there is little chance of securing a place at the school. This means family homes within the McKinnon School Zone are highly sought after by parents wanting to ensure their children a place at the school. What makes it harder still is that the zone is only a relatively small area covering approximately 5km. It spans a number of different suburbs including McKinnon, Bentleigh, Ormond and Bentleigh East. The supply demand factor greatly affects property prices within the zone, and the turnover of property tends to be relatively low.
The example below shows the effect on property prices inside and outside of the school zone area.
6 Ellen Street Bentleigh East
Modest home on 600sqm with south facing back yard
Inside the School zone
Sold for $895,000
12 Francesco St Bentleigh East
4 bedroom renovated family home on 621sqm of land
less than 200m from Ellen Street but outside school zone
Sold for $755,000
That is a 19% difference in price for what are two relatively comparable properties.
Out of the suburbs the school zone covers, Bentleigh East is the most affordable. Property prices in McKinnon, Bentleigh and Ormond are much higher, but have the advantage of being a lot closer to good public transport and shops. However if you can afford to secure a home within the school zone there is a long term advantage. Family homes within the zone appreciate at a higher rate than those in surrounding suburbs. The table below shows that the annual change in McKinnon between December 06 and December 07 was 40.2%.
Lower
Quartile
Dec-07
Median
Upper
Quartile
Sep-07
Median
Dec-06
Median
Quarterly
Change
Annual
Change
McKinnon
$726,000
$959,000
$1,130,000
$800,500
$684,000
19.8%
40.2%
Source: REIV
Preston
Population: 27,892 (2006)
Postcode: 3072
Area: 11.3 km² (4.4sq mi)
LGA: City of Darebin
State District: Preston, Northcote
Federal Division: Batman
Preston is located 9 km north-east of the CBD. It is bounded by Coburg in the west, Reservoir in the north, Thornbury in the south and Heidelberg in the east.
Preston is well supported by public transport with 3 train stations - Bell, Preston and Regent - and trams running along Plenty Rd and Gilbert Rd. There are also a number of parks, schools, child care centres and shops including Northland shopping centre and an established shopping strip along High St.
The median real estate price for property in the Preston in December 2006 was $370,500 and in December 2007, the median price was $510,000. An annual change of 37.7%. Preston to the south of Bell St (i.e. closer to the CBD) has generally seen higher prices than north of Bell St however recent times has seen north of Bell St also perform extremely well, also having an effect on Reservoir which has had an annual median price change of 40.8% from December 06 to December 07.
Preston offers a mix of property types and is a multicultural suburb, with large Greek and Italian communities.
RECIPE
ANZAC Biscuits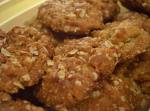 The acronym ANZAC was coined in 1915 when Australian and New Zealand troops were training in Egypt, but the word ANZAC was eventually applied to all Australian and New Zealand soldiers in World War 1. ANZAC Day - 25 April - marks the anniversary of the first major military action fought by Australian and New Zealand forces during the First World War. The acronym ANZAC stands for Australian and New Zealand Army Corps.
For more information on the history and significance of ANZAC Day, please visit the Australian War Memorial Website.
There are a few theories on the origins of ANZAC biscuits, but it is certain that they came about during the First World War around 1914/15, as an alternative to military rations.
You need:
1 cup each of plain flour, brown sugar, rolled oats and coconut
120 grams of butter, melted
1 tablespoon of Golden Syrup
2 tablespoons of boiling water
1 teaspoon of bicarbonate of soda dissolved in a little water
Method:
Mix together dry ingredients
Then mix in the rest
Spoon well spaced out dollops onto a greased oven tray
Cook in a coolish oven 160 centigrade for 10 to 15 minutes
Kind regards from the team at JPP.
Having trouble viewing this newsletter? The online version with pictures, is available here
Contact Us
JPP Buyer Advocates
368 Hawthorn Road
Caulfield South 3162
P: 03 9523 1054 F: 03 9523 1082
E: enquiry@jpp.com.au W: www.jpp.com.au