July 2008 Newsletter
Our monthly email newsletter reports on the state of the Melbourne Real Estate market, keeps you informed and up to date on what's happening at JPP Buyer Advocates, as well as presenting some of our recent success stories.
to Subscribe, send an email to: chris@jpp.com.au
to un-Subscribe, send an email to: chris@jpp.com.au

| | |
| --- | --- |
| | Home Buyer Show |
JPP Buyer Advocates will be exhibiting at the 2008 Melbourne Home Buyer Show.

August 15-17, Melbourne Exhibition Centre, Southbank.

See us at stand H67.

Ian James will be speaking on Saturday between 1.45pm and 2.15pm, and also on Sunday between 12.15pm and 12.45pm at the 'Lounge with the experts'.

This is a question and answer session. Please feel free to come and ask questions, or send in your questions to enquiry@jpp.com.au and we will answer them on the day.
| | |
| --- | --- |
| | Market Overview |
The media usually catch on slowly. It's easier to sell papers whilst printing gloom and doom. THE PROPERTY MARKET IS ALIVE AND BREATHING.
After last weeks multiple bids at auction, I was engaged in 4 private sale negotiations this past week. All of which had multiple potential buyers. One was purchased by another party who were willing to pay well above market value. We were successful with three others, with two at fair and reasonable prices, whilst one was very good buying.
Our enquiry levels which had increased to yearly highs through last month, mainly by investors, are now being matched with heightened enquiry from owner occupiers. The majority of people requesting help to purchase properties are looking for assistance in knowing what to pay.
Anyone can put their hand up at auction, and if yours is the last hand up you win. BUT HAVE YOU? If a good auctioneer pushes the price up to $900,000 and its not yet "on the market" and you put your hand up to "earn" the first right to negotiate; What are you going to do when you get inside? What happens if the property is only worth $850,000? What are the rules regarding negotiations after an auction?
If the agent is asking $650,000 and you bargain him down to $630,000, you will be feeling very happy until you find out the property is only worth $600,000.
Property prices are about to jump again. Rentals have increased in some areas by 15%+ this year so far. Most economists are in agreement the RBA is not about to raise interest rates any further and may even drop them closer to the end of the year. I always assumed February or March next year would be the next jump in the property market, I now think this will be sooner rather than later.
If you are thinking about buying property over the next 12 months, why don't you come in for a no obligation chat.
| | |
| --- | --- |
| | Sam's Facts |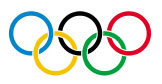 Did You Know!!!!!!
The five Olympic rings represent the five major regions of the world – Africa, the Americas, Asia, Europe and Oceania, and every national flag in the world includes one of the five colours, which are (from left to right) blue, yellow, black, green, and red.
Good luck to all Olympians at the Beijing Games.
The answer to the question in the June newsletter is:
Question : Who invented Vegemite, and when????
Answer : In 1922, a Melbourne man called Fred Walker (who started the Fred Walker Company which eventually became Kraft Foods Limited in Australia) had the bright idea of using yeast extract left over from the manufacture of beer to create a wonderful source of vitamin B and a tasty new spread that every Australian will grow up with. Fred was a determined and clever marketer, but it took many years before the product became a success.
July Question : How many medals did Australia achieve at the Athens Olympics in 2004?
The answer to this question will be published in the next newsletter.
| | |
| --- | --- |
| | Selling Agents WORK FOR THE VENDOR |
No matter what Consumer Affairs Victoria say, they will not manipulate a selling agent into assisting a prospective purchaser.
Whether it be telling them how they can quote, putting forward a myriad of auction "regulations", or even telling them what they can and can't say - they won't succeed.
If the selling agent "assists" the purchaser in any way that adversely affects the deal the vendor receives, then the agent would be in breech of duty to his client. It is very simple! The selling agents have a contractual obligation to the vendor. It is the job of the selling agent to get the best possible deal for the vendor.
Below is an excerpt from the Consumer Affairs Victoria Website
A buyer can generally expect an agent to:
take the buyer's details and provide advice about relevant properties for sale
answer questions about listed properties
arrange inspections
provide a copy of a vendor's statement
communicate offers to the seller
organise the signing of the contract.
But in actual fact:
An agent will ONLY offer advice based on the needs of his client (the vendor)
An agent will answer factual questions based on properties that are listed, but his knowledge will be selectively in the best interests of his vendor.
He will arrange inspections based on making sure he shows potential buyers properties that will put his target property in the best light.
He should provide a copy of the vendor's statement or the contract of sale if available.
He only has to put legally binding offers in front of the vendor.
A purchaser should not let the agent 'organise' the signing of the contract, but have his own team of representatives looking at the contract well and truly before they are signed. The selling agent is under no obligation to explain a legally binding contract to a prospective purchaser.
If the minister, Tony Robinson, really wanted to assist prospective purchasers all he has to do is recommend they get help. Nearly every person who sells property in Victoria uses an agent. They pay around 3% of the sale price to get professional assistance to market, assess and negotiate their property. A good buyers advocate would charge about half that to find, assess, and negotiate a property for a prospective purchaser - therefore avoiding the usual pit falls purchasers can stumble upon.
Tony Robinson should stop trying to hamstring selling agents, and get out there to promote buying agents! If you are a purchaser then you should: GET AN EXPERT ON YOUR SIDE.
| | |
| --- | --- |
| | Some of our Recent Purchases |
St Kilda - Investment property
Elwood - Investment property
Richmond - Apartment
Macleod - Family home
Brighton East - Period home
Preston - Period home
Belmont - Family home
Highett - Investment property
Prahran - Investment property
Lower Plenty - Family home
Kew - Family Home
Bonbeach - Investment property
Mount Waverley - Family home
Ringwood - Period home
Torquay - Investment property
McKinnon - Investment property
Brighton East - Townhouse
Hawthorn East - Period home
Elwood - Unit
Grovedale - Family home
Malvern - Apartment
Hawthorn - Townhouse
Mount Waverly - Family home
Highton - Investment property
Glen Waverly - Family home
| | |
| --- | --- |
| | Spotlight on Melbourne Suburbs |
In our regular spotlight section we examine a selection of Melbourne suburbs, highlighting what's happening in these areas right now.
Brighton
Council: City of Bayside
Population: 20,651 (2006 Census)
Postcode: 3186
Area: 8.2 km²
Location: 11 km South East from Melbourne
11 km south east of the city lays one of Melbourne's most sort after residential suburbs. Famous for such cultural assets as the 82 bathing boxes that adorn Dendy Street beach, and the Church Street shopping strip aptly likened to a 'Toorak Village by the sea', Brighton real estate commands a hefty price tag.
Top of the wish list is Brighton's 'golden mile' - a unique strip of land beach side of the Esplanade. It's played host to some of Melbourne's most famous personalities such as St Kilda footballer Rod Butters, property developer Bruce Terry and the late John Ilhan of "Crazy John" fame, and his family. Best viewed from the beach, some of these properties have been valued in excess of $15mil. However buying in Brighton doesn't require a celebrity style wage packet. The median house price for Brighton is $1,710,000.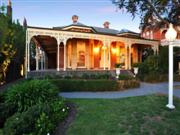 Purchasing a well located property in Brighton will also tick the right investment boxes. Capital growth rates are consistent and strong – 11.90% between 1996 and 2006.
Example: 165 Church St, Brighton. In 1997 this property was sold for $845,000 at auction, in May of this year it was sold for $3.1 Mil by private sale.
Median House Prices
Lower
Quartile
June 08
Median
Upper
Quartile
March 08
Median
Annual
Change
Brighton
$1,400,000
$1,800,000
$2,300,000
$1,671,250
11.1%
Source: REIV.
Rental Analysis: Brighton
Median Advertised weekly rent
Gross rental yield (%)
$690 per week
2.6%
Figures for 12 months to End of March 2008. Source: Australian Property Monitors.
---
Ivanhoe
Council: City of Banyule
Population: 10,600 (2006 Census)
Postcode: 3079
Area: 5.1 km²
Location: 9 km North East from Melbourne
Median House Prices
Lower
Quartile
June 08
Median
Upper
Quartile
March 08
Median
Annual
Change
Ivanhoe
$615,500
$850,000
$1,410,000
$843,750
29.8%
Source: REIV.
Ivanhoe is located 9 km north-east of the CBD and is part of the Banyule City Council. Bounded by the Darebin Creek in the west and the Yarra River in the south, Ivanhoe contains residential and commercial properties. The main commercial area of Ivanhoe is located along Upper Heidelberg Rd and around the railway station. Ivanhoe features a large amount of parkland, especially along the Yarra River and the Darebin Creek and also includes the Ivanhoe Public Golf Course.
Covering approximately 5 km², Ivanhoe has it all - schools, shops, parks and transport. Neighbouring suburbs include Eaglemont (east), Heidelberg (north), Alphington (south) and Thornbury (west). A mixture of older and newer properties allow choice whether it be a unit/apartment, townhouse or a house with some land and prices over the last 12 months have ranged from $250,000 to $2,500,000.
Rental Analysis: Ivanhoe
Median Advertised weekly rent
Gross rental yield (%)
$380 per week
2.9%
Figures for 12 months to End of March 2008. Source: Australian Property Monitors.
| | |
| --- | --- |
| | Property Assessment |
In order to negotiate with any chance of getting a "good" deal you need to know three figures.
The number other potential purchasers are likely to pay( what the property is worth in this market with this agent with this campaign)
What the Vendor thinks the property is worth (The lowest number the vendor would accept)
What the property is worth to you (the highest number you would pay)
We can base the first figure on current comparable sales, ability of the agent and agency, and also the current state of the market. Current market comparables are essential when it comes to putting a realistic figure on the target property. You can be assured the Real Estate agent will have this data. If we are looking at a three bedroom, fully renovated family home on 600sqm of land in Camberwell, then we need to know what the last four similar homes sold for in the area. We also need to look at how they performed about a year or so ago. This is to make sure the area has long term growth potential.
We then look at the record of the agency that is promoting the property. How is the property being offered to the market: auction, private sale, sale by set date. Does the agent have good experience at this method of sale? Is the agent based in the area? Do they have a lot of similar properties currently on the market and or recently sold? A small out of area agency that mainly sells new estate homes in Caroline Springs is unlikely to do an excellent job of auctioning a period home in Camberwell.
The second figure is based on the experience and quality of the agent, the presentation of the home and the state of the market. If the agents is local and well versed in the local market, we can assume they will have a good idea of the true worth of the property (in other words what others are likely to pay). We can assume they may fudge this figure a little as no doubt they believe they will do better than other agents in the area. So they might tell the vendor at their initial meeting a number a little above what the "average agents" may be able to achieve.
We can also look at the presentation of the home. House proud vendors nearly always believe their properties are worth more than they actually are. If you couple that with a little exaggeration from the listing agent (to help sign up the vendor) then the vendor could easily be thinking 5% above the best possible price any normal purchaser would be thinking about paying.
The last thing to take into account is the market. In a gloom and doom market vendors tend to be more realistic than when the market is "booming" along. This can either put the vendors expectation into the 10% over market or bring it back to somewhat realistic.
Finally, your number: Is this property better than I had hoped for? Is this property the best of its kind? Have we seen many properties like this during our searches? Is this worth paying a little more than average for? Do I need to do any work to bring it up to standard? Once you have answered these questions (HONESTLY!!) you can then work out what you would be happy to pay.
Now you have these numbers, you need to know settlement terms, what deposit is required, and whether you want a building inspection.
YOU ARE NOW READY TO BEGIN NEGOTIATIONS
| | |
| --- | --- |
| | Recipe: Beef Wellington |

A great hearty meal to have a cold winters night. Finish it off with your favourite roast vegies or mash potato.
Ingredients
1 tbs olive oil
1.2kg-piece beef eye fillet
3 sheets (25 x 25cm) frozen ready-rolled butter puff pastry, just thawed
1 egg, lightly whisked
Olive oil, extra, to grease
1 x 135g btl olive tapenade
20g butter
1 tbs plain flour
500ml (2 cups) beef stock
125ml (1/2 cup) red wine
1 tsp dried tarragon
Method
1. Heat the oil in a large frying pan over medium-high heat. Season both sides of the beef with salt and pepper. Cook, turning occasionally, for 8 minutes or until browned all over. Transfer to a plate and set aside to cool completely.
2. Place 1 pastry sheet on a clean work surface. Brush 1 edge with egg. Place another pastry sheet, slightly overlapping, alongside and press the edges together to seal. Cut the remaining pastry sheet in half. Brush 1 long edge of the 2 joined pastry sheets with egg. Place 1 long edge of one-half of the remaining pastry, slightly overlapping, alongside and press the edges together to seal. Repeat with remaining pastry to make 1 large pastry rectangle.
3. Brush a baking tray with extra oil to lightly grease. Spread one-quarter of the tapenade along the centre of the pastry and top with the beef. Spread the remaining tapenade over the beef. Fold the pastry over the beef to enclose. Trim any excess pastry. Tuck the sides of pastry under to secure. Place the beef Wellington, seam-side down, on the tray. Brush the pastry with the remaining egg.
4. Preheat oven to 200°C. Roast the beef Wellington in oven for 1 hour for medium or until cooked to your liking. Transfer to a serving platter.
5. Pour any juices from the tray into a small saucepan and place over low heat. Add the butter and cook, stirring, for 1-2 minutes or until the butter melts. Add the flour and cook, stirring, for 2 minutes or until the mixture bubbles. Remove from heat. Gradually add the stock and wine, whisking constantly until combined. Stir in the tarragon. Place the pan over medium heat and cook, scraping the pan to dislodge any bits that have cooked onto the base, for 5 minutes or until the gravy thickens. Transfer to a serving jug and serve with the beef Wellington.
---
Kind regards from the team at JPP.
Having trouble viewing this newsletter? The online version with maps and pictures is available here