December 2009 Newsletter
Our monthly email newsletter reports on the state of the Melbourne Real Estate market, keeps you informed and up to date on what's happening at JPP Buyer Advocates, as well as presenting some of our recent success stories.
to Subscribe, send an email to: chris@jpp.com.au
to un-Subscribe, send an email to: chris@jpp.com.au

JPP Buyer Advocates will be closing from Dec 22nd to 4th January.. If urgent through this time, we will still be checking phones & messages.





| | |
| --- | --- |
| | Market Overview |
Not rain, nor sleet, nor snow or interest rate rises can slow the Melbourne property market. With total sales numbers reported to the REIV almost 50% up on this time last year with clearance rates still in the 80%, it seems it will take a lot more pressure from the Reserve Bank Board to slow down prospective buyers.
All the "experts" are already talking about bubbles bursting, about non sustainable growth, about future interest rate hikes slowing the market. The core ingredients have not changed. In fact the demand is exacerbating and the supply seems to be waning. I have spoken in the past about the potential for our property ownership to move closer to the European model where less than 30% of the population owns most of the property.
Ian James
2010 Overview
Australia has a population growth higher than that even of India. In fact the only country set to out grow Australia's by 2050 is Saudi Arabia! Much of this growth comes from Australia's immigration program aimed at attracting people of working age with the needed skills to benefit our economy. The simple equation is the bigger the population, the bigger the economy. Whether this has a major effect on our wealth as individuals is arguable, but what cannot be argued is the over all effect the population boom will have on the housing industry. It's been well reported that if the current rate of immigration continues, we're set to become the biggest state in Australia by 2028. Add this to the reported stats that we're currently undergoing a massive housing shortage and it doesn't take much effort to conclude that the pressure on property prices will continue well into the long term.
Banks continue to be tight with their lending criteria and first home buyers in particular are going to find it increasing hard to get into the market. This will put pressure on the number of available rental properties, increasing rents, and creating a culture of stay at home kids well into their 30's. Parents will be restricted from selling & downsizing existing homes until later in life which will further fuel our property shortage.
However increased equity in existing property, equals increased buying power and investors and purchasers in a position to buy would do well to take advantage of our continued property boom and focus in on Melbourne's emerging 'hot spots'.
It's well known that inner city suburbs historically show the best capital growth over the long term. Land close to the city will always appeal to a large portion of our population making it a safe 'blue chip' investment. Good public transport, high paying jobs, fashionable shopping strips, café's and restaurants are all highlights of the inner city suburbs, and home buyers and renters are prepared to pay a premium to live there!
As Melbourne's population increases land is becoming a valuable and scarce asset. Energy efficient life styles are our 21st century obligation, and subsequently high density low maintenance living will become the 'norm' for many Australian's. Twenty years ago one in five of us lived alone. Fifty years ago it was one in ten, and it's predicted within the next decade 3.4 million of us will be living alone.
Let's take a brief over view of our investment choices as we move into 2010 and the beginning of the next decade.
South East
Possibly most popular for down-sizers and apartment buyers are the South Eastern inner city suburbs which have close proximity to the city & bay along with arguably the best shopping strips, restaurants and cafes in town. Chapel Street, Prahran Market, Camberwell shopping strip, South Yarra's Como centre and Bay Rd to name but a few!
These locations come at a price! A basic two bedroom apartment with off street parking and a small balcony in areas such as Prahran, Armadale, Windsor, Elwood, South Yarra and surrounds can easily attract prices in excess of $500,000. Investors in the market for low maintenance options should focus on the more affordable bordering suburbs such as Glen Huntly, Caulfield, Carnegie, Murrumbeena and Glen Iris where it is still possible to purchase a two bedroom Villa or apartment for under $500,000 – but not for long!
For families and developers on the hunt for land it's a good idea to concentrate on the locations that will continue to take much of the ripple effect and fuel price growth.
Chelsea, Edithvale, Aspendale, and Seaford for example have the advantage of still being closely located to the city and the coast but offer more land for your dollar. Good options under $600,000 are achievable and with St Kilda Football club moving to Seaford, expect these locations to generate a lot more attention as the year progresses
North
Inner-city Northern suburbs such as Fitzroy, Brunswick, North Carlton, Ascot Vale, Moonee Ponds, Kensington and surrounds are becoming increasing unaffordable. A period home in any of these locations holds a lot of attraction in terms of investment. Put quite simply good period properties don't date and like quality antiques tend to increase in value as time progresses. First home buyers will find apartments in these locations generally more affordable than the South Eastern suburbs and offer another good 'set and forget' investment option.
Those on the hunt this side of town for more land would do well to consider Reservoir, Coburg, Preston, and surrounds, which still offer good access into the city via a train line or short commute with ample retail facilities and schools. They will continue to see good long term capital growth.
West
The once affordable inner city Western locations such as Yarraville and Seddon are now fetching high prices. Only ten minutes from the city, these suburbs are full of period homes and surrounding infrastructure is good. There has also been talk of re-establishing a tram line into the area which if approved will create a real boom for the property market.
Footscray station has had a major face lift, and it is amazing to see how this once run down suburb is gentrifying. It's fast becoming a fashionable area for investors and owner occupiers, and recently saw a record price of 860K for a house in Footscray west.
However the ripple effect will push out into other Western locations such as Sunshine and Albion which have parks, schools, shopping facilities and train stations. They offer larger blocks of land and cheaper opportunities to enter the market.
East
The Eastern Freeway has seen house prices rocket in Ringwood, Mitcham, and as far out as Lilydale where commutable distance to the city has vastly improved. Houses and land sizes are larger and the area attracts buyers looking to escape the rat race and move into locations which offer attractive life style options impossible to achieve elsewhere. The scenery in these locations is quite unique with parks, trees, and the back drop of the Dandenong Ranges. They promise continuous long term capital growth and excellent development opportunities.
However purchasing good real estate isn't quite as simple as sticking a pin into the map of any given 'boom' suburb. There are plenty of locations within these suburbs and in other areas that should be avoided at all costs. Although our property prices across the board will continue to increase, choosing where to invest and the type of property to invest in within that suburb is essential if you don't want to make costly mistakes. If you're unsure which options to choose in line with your individual needs needs, take the time to get expert advice.
Catherine Cashmore
Top
| | |
| --- | --- |
| | Spotlight on Melbourne Suburbs |
In our regular spotlight section we examine a selection of Melbourne suburbs, highlighting what's happening in these areas right now.
Caulfield
Municipality: City Of Glen Eira
Population: 4790 (2006 census)
Postcode: 3162
Location: 12km from Melbourne CBD
It is home to Caulfield Racecourse, commonly known as "The Heath". Caulfield has about 20 racedays each season and hosts some of the Australia's most famous and historic races including the Caulfield Cup, Caulfield Guineas, Blue Diamond Stakes, C F Orr Stakes, Oakleigh Plate, Underwood Stakes and Futurity Stakes.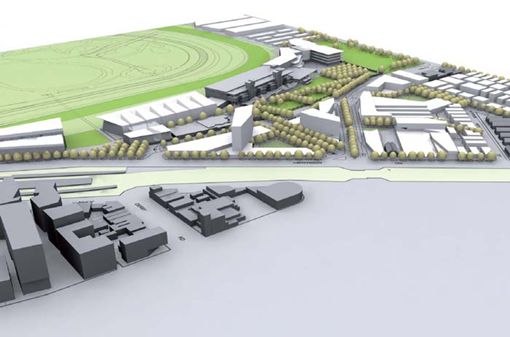 Caulfield is also home to Caulfield campus of Monash University. The university comprises 13,400 students of which 52.8% are female and 57.1% of students are enrolled in undergraduate courses.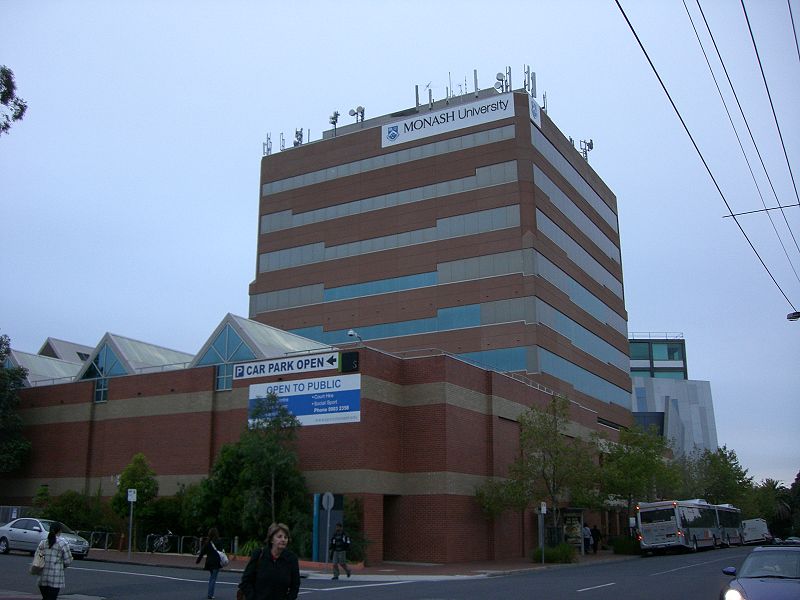 Caulfield Park is a large Victorian garden flanked by Hawthorn, Balaclava and Inkerman Roads, which features a war memorial, a decorative lake and playing fields for various sports.
Caulfield has a large Jewish population. With approximately 43.7% of Caulfield's population identifying as Jewish and 4.8% speak Hebrew as a first language at home According to the 2006 Census.
Median House Prices (Not enough data)
Lower
Quartile
Sep 08
Median
Upper
Quartile
Sep 09
Median
Annual
Change
Caulfield
$
$
$
$
Source: REIV. September 2009
Median Unit Prices
Lower
Quartile
Sep 08
Median
Upper
Quartile
Sep 09
Median
Annual
Change
Caulfield
$495,000
$600,000
$610,000
$502,000
-16.3%
Source: REIV. September 2009
Photo's from Wikipedia and cox.com.au
Daniel James
Top
| | |
| --- | --- |
| | Geelong - Investment Opportunities |
Geelong offers exciting opportunities for both the owner occupier and the astute investor. Growth in several suburbs has exceeded 20% in the past year.
This growth, if it were to continue, would see your property purchase double in value in less than 4 years! This is real wealth creation.
Imagine your purchase of a $270,000 property being worth in excess of $500,000 in the year 2012. The gain would be a sum that many Australians who do not invest would not accumulate in 20 years. They would need to save $200 every week for a 20 year period to reach this sum.
A great example of the growth in Geelong has been in the suburbs of Belmont and Highton where median prices have increased by more than $60,000 in the past year. The ripple effect will see some outstanding opportunities in neighbouring areas. The Bellarine Peninsula and The Surfcoast continue to grow rapidly and are well worth consideration..

For further information on Geelong and the potential it offers purchasers please contact JPP.
Mike Walmsley
Top
| | |
| --- | --- |
| | What Will $1m Buy You? |
What will around $1 million buy you in the Inner North, Inner North West & Inner East
Part 1
Suburb:
Abbotsford
Suburb
Alphington
Price:
$1,020,500
Price:
$975,000
Date:
November 2009
Date:
August 2009
Beds:
4
Beds:
3
Street:
Maugie St
Street:
Rex St
Land:
400 sqm (approx)
Land:
728 sqm (approx)
Suburb:
Balwyn
Suburb
Brunswick
Price:
$1,018,000
Price:
$1,026,000
Date:
October 2009
Date:
November 2009
Beds:
4
Beds:
4
Street:
Connell St
Street:
Hardy St
Land:
654 sqm (approx)
Land:
377 sqm (approx)
Suburb:
Brunswick West
Suburb
Brunswick East
Price:
$952,500
Price:
$1,160,000
Date:
November 2009
Date:
November 2009
Beds:
3
Beds:
4
Street:
Hunter St
Street:
Lowan St
Land:
458 sqm (approx)
Land:
462 sqm (approx)
Part 2: Continued in next newsletter
Antony Bucello
Top
| | |
| --- | --- |
| | First Home Owners |
This is the link to the state revenue office, so you can be sure what grant you are eligible for: SRO
Amid all the media reports each one saying different things, it is very hard for anyone to understand the property market, unless you are working in it every day, & then if an agent is working in one specific region / area it is difficult for them to give a full report on the Melbourne market.
Then we have internet reports available which are 3 months old & in the market we are in, this is of little or no use, yet you are having to pay for this information, accurate or not. Watch the sales, go to a few auctions, ask the agents what a property has sold for. This will start to give you a better indication of market prices. Are there heaps of properties in this area on the market? Are they selling private sale or auction - if auction are they passing many in.
If we all believed & relied upon only what we read or saw on TV, we would be living in such a wonderful place one day & the next it would be going into or out of recession!!!
So yes it can be very daunting for any property purchasers, let alone a first home buyer. Do read all the information you want & do ask all the questions you want, but also do some home work of the area you are looking in. You may find that you can not afford that particular area, yet a neighbouring suburb may be more affordable & still have as good an infrastructure & still give you a reasonable capital growth potential.
We read about all the people who buy the "fixer upper" & make heaps of money of it!!!!!!!!!!!!!!!! Good on them if they have, but if this is to be your first home, just think about whether you want tradespeople coming & going & ensure you have the time to wait for them to come. Then what you decide to save money on, you will need to do your self. This is ok if you have the time, however, many of us who are time poor & need to ask some one else to assist, will have this cost taken from your profit. So you will need to factor that into it. Renovations which look good to you, may not appeal to all, which makes it more difficult to sell the property, if you have not done it correctly or not got the right permits it can become so costly that your profit margin is lessened again,
This is not to say you can not make money doing this; because you can.... But it is always wise to ensure you don't over capitalise for the area you are in.
At JPP we can help with all of the above, & we are happy to give some advice if required, buying right the first time (I have said this many times) can make a huge difference to your next purchase & so on.
Look beyond the first home & work on getting multiple properties, this way you can buy what ever & where were you want while still having some else pay rent to you for your other properties.....
Think about if you really need 40squares for your first house, & work out if you can move into something on a better piece of land that will make your money grow quicker, then if you still want that "mcmansion" (and believe me, you may change your mind several times over the years) you will be able to afford it, or you may choose to live closer to the CBD, because your future children will need to be going to the schools there & this gives them easier access to the Universities they may get into (that you are going to have to pay for, if they are still living at home!!)
Sometimes when we are looking for our first home we tend not to think any further ahead than tomorrow, that is not a bad thing, but unfortunately if we forget about the day after & the day after that, we are not going to have enough money to do what we want. And in life we deserve what we want if we work for it!!!
Give us a call if you want a chat or if you have any questions with regards to the grant!
Sam James
Top
| | |
| --- | --- |
| | Technology Monthly |
The Evolution Of USB
First a video....Most of you have probably seen it, and although it credits Intel a bit too much, it's brilliant: Youtube
USB 1.1 started life in 1996 with a 12mbit/s (1.5 Megabytes per second) speed, it was created in a by a group of big name companies working together creating different segments of the technology. Microsoft created the Windows integration side, Intel created the controller and stack software, Phillips produced early USB audio and TI produced the hub chips, there were many other companies involved as well including Compaq, Digital, IBM and Northern Telecom.
USB 2.0 was released in April 2000 with a transfer rate of 480mbit/s (60 Megabytes per second)...this is the current specification of USB, which today powers things from iPods and coffee cup warmers to printers and portable hard drives. Next year we will start seeing USB 3.0 which will have proposed transfer speeds of up to 4.8 gbit/s (600 Megabytes per second).
Thumb drives - I remember walking into Dick Smith in 2003 and buying one of the first thumb drives on the market....it had 16 Megabytes of space and cost $40...now you can order a 128 Gigabyte thumb drive for $200 - $300 meaning most people can pretty much carry anything they want with them, Stores that sell videos/DVD's are now selling movies on thumb drives as well as they are now so affordable.
It is the ease of USB that has made it so popular....you can simply plug a device in and it will install itself.....you don't have to open the computer up or fiddle with drivers or even install a program and this is why it is now installed in everything from cars to this guy:
"A software developer in Finland has installed a USB drive in the finger he had amputated following a motorcycle accident last year.

Helsinki man Jerry Jalava said the 2GB storage device has been very handy for transporting pictures, video and other computer documents.

He got the bizarre idea when his surgeons found out what he did for a living and joked he should have a USB stick mounted on his finger stump.

Mr Jalava took the idea seriously."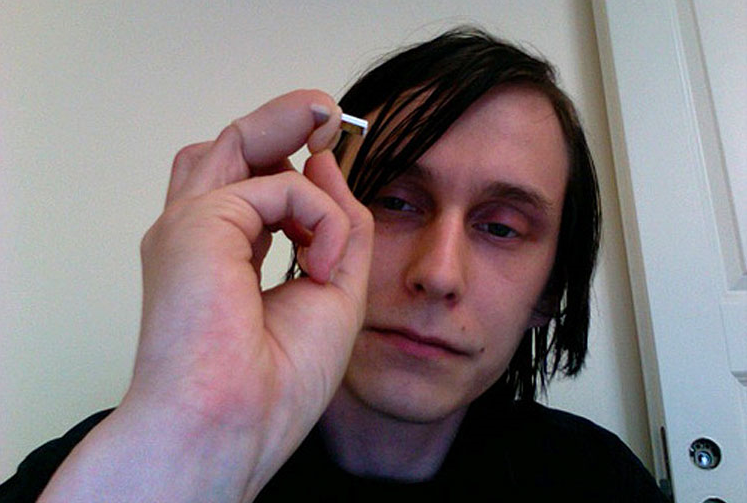 Article from: Ninemsn.com.au
Chris Thursfield
Top
| | |
| --- | --- |
| | Recipe: Christmas Ice-cream Terrine |
Ingredients: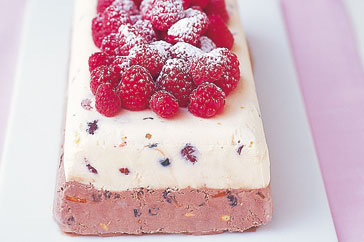 1 x 1.5L ctn Streets Blue Ribbon vanilla ice-cream
3 x 100g pkts multicoloured glace cherries, halved
2 x 100g pkts blanched almonds
1 x 2L ctn chocolate ice-cream
325g (1 cup) Blackwood Lane fruit mince
Fresh raspberries, to serve
Icing sugar, to dust
Method:
1. Line bases and sides of two 11cm-deep, 10.5 x 21cm (base measurement) loaf pans with non-stick baking paper, allowing the 2 long sides to overhang. Place the vanilla ice-cream in the fridge for 30 minutes to soften slightly. Transfer to a stainless-steel mixing bowl and fold in the cherries until combined.
2. Divide the ice-cream mixture among prepared pans and use the back of a spoon to smooth the surface. Tap firmly on the work surface to remove any air bubbles. Cover with foil and place in the freezer for 4-6 hours or until very firm.
3. Meanwhile, cook the almonds in a small non-stick frying pan over medium heat, tossing, for 3-4 minutes or until toasted. Set aside to cool slightly. Coarsely chop.
4. Place the chocolate ice-cream in the fridge for 30 minutes to soften slightly. Transfer to a stainless-steel mixing bowl. Fold in the fruit mince and almonds until well combined.
5. Spoon the chocolate ice-cream mixture over the vanilla ice-cream mixture in the pans and smooth the surface. Tap firmly on the work surface to remove any air bubbles. Cover with foil and place in the freezer for a further 10-12 hours or until very firm.
6. Remove ice-cream terrines from the freezer and turn onto serving platters. Remove the baking paper and top the terrines with raspberries. Dust with icing sugar and serve immediately.
Notes: You can prepare this recipe to the end of step 5 up to 2 weeks ahead. Continue from step 6, 10 minutes before serving dessert.
*Recipe From taste.com.au
Chris Thursfield
Top
| | |
| --- | --- |
| | Did you know? |
Jokes (101 ways to annoy people part 2):
11. Stomp on little plastic sauce packets.
12. Sniffle incessantly.
13. Leave your turn signal on for fifty kilometres.
14. Name your dog "Dog."
15. Insist on keeping your car windshield wipers running in all weather conditions "to keep them tuned up."
16. Reply to everything someone says with "that's what YOU think."
17. Claim that you must always wear a bicycle helmet as part of your "astronaut training."
18. Declare your apartment an independent nation, and sue your neighbours upstairs for "violating your airspace."
19. Forget the punchline to a long joke, but assure the listener it was a "real hoot."
20. Follow a few paces behind someone, spraying everything they touch with Lysol.
Useless Fact:
1. Every day more money is printed for Monopoly than the U.S. Treasury.
2. Coca-Cola was originally green.
3. It is impossible to lick your elbow.
Brainteaser:
Q. If you were to spell out numbers, how far would you have to go until you would find the letter "A"?
Solution »
*Joke from pmbc.com, Fact & Brainteaser from cahs87.com


Chris Thursfield
Top
| | |
| --- | --- |
| | Staff News |
Two of our team were the buyers this month & had the opportunity to see all from our clients eyes, Courtney, Chris, their gorgeous cat Dax and their turtles Chaos & Mayhem have settled into their new home, (boxes, computers & animals everywhere, Happy Christmas guys.)

Chris added his touch with this comic below...
This is how I felt when I applied for my loan - Chris

Comic from XKCD
JPP Buyer Advocates will be closing from Dec 22nd to 4th January.. If urgent through this time, we will still be checking phones & messages.

Top