November 2009 Newsletter
Our monthly email newsletter reports on the state of the Melbourne Real Estate market, keeps you informed and up to date on what's happening at JPP Buyer Advocates, as well as presenting some of our recent success stories.
to Subscribe, send an email to: chris@jpp.com.au
to un-Subscribe, send an email to: chris@jpp.com.au

| | |
| --- | --- |
| | Market Overview |
There has been plenty of talk about the market fluctuations throughout 2008 and 2009. We have seen reported figures of dramatic changes to our median prices. First, in November last year clearance rates were down around 50% clearance rate and then throughout early 2009 we saw the clearance rates move through the 70% and by May had reached the 80% range and have stayed there ever since.
But what most people are not talking about was the number of private sales and the types of properties that were selling. If we look at the median price for Melbourne homes we can see that it has moved from $450k to $423k to $403k and back to $480k in the space of 12 months. Everyone needs to remember these are very broad based statistics.
If you have been living and breathing the property market in Melbourne, all of it, not just the top end, not just the South East suburbs or the 7km circle, but the whole market, it was easier to see what was happening, and it beared little or no resemblance to the statistical data.
When times were looking gloomy in mid 2008, when everyone thought we were running headlong into the worst recession of our lives, most people were trying to divest themselves of any ordinary or poor investments in order to build up their cash reserves. This meant that a lot of very average properties were put on the market and sold at "fire sale" prices. In a statistical model, when many of the lower value properties are put on the market and fewer higher value properties are, the median will move down sharply. This doesn't really give a good indication of where the property market is.
Even during the depths of despair in 2008, some good property was still selling above the equivalent 2007 prices. And throughout 2009 we have seen median prices "surge" forward. This is the statistical anomaly we saw in 2008 in reverse. Property prices in Melbourne will continue their 30 year trends for the foreseeable future. The top third of suburbs have averaged a median growth in excess of 10% p.a. since 1980. This data is from the Valuer General. Property prices in Melbourne will continue to rise, despite the winding back of the first home owners' grants, despite interest rises and despite the global economic downturn. There simply is not enough supply to meet the demand.
Ian James
Top
| | |
| --- | --- |
| | Property Investment Made Easy |
For the third time in the last month I have seen allusions to property spruikers in the press. The Henry Kaye's of this world that preyed on people many years ago. You do not have to pay thousands of dollars to attend seminars to make good money investing in direct property.
In simple terms, property makes the owner money in two ways; rental yield and capital growth. This is very similar to buying shares where you get a dividend if the company has performed well enough and you get capital growth if the share price goes up. As we have seen in the past 2 years this does not always happen with company shares but growth has occurred with residential property.
An average property investor needs about 26% deposit to get into a direct property investment. This is because the bank will lend 80% of the value of a property and the on-costs (stamp duty, solicitors fees, loan fees etc) add up to around 5.5% + 0.5% for contingencies. This does not have to be cash in the bank. In fact it is usually equity in their own home. Equity is the difference in the value of your home and what you currently owe the bank.
Let's say you have a property worth $500,000 and you owe the bank $250,000. You have $250,000 worth of equity in your property. The bank will allow you to use up to 80% or $400,000. Therefore, you have access to $150,000 that the bank will loan you.
If we purchase a modern 2 bedroom flat in Elwood for $500,000 plus on costs of $30,000, the bank will lend us $400,000 against the actual flat and the other $130,000 against our existing home. We know the rental return on a modern flat in Elwood is about $20,000 p.a. The bank interest (interest only loan) will cost 31,800 ($530k x 6%), we have owners' corp. fees, rates, minor maintenance and property management fees totalling about $5000. (1% of property value). This means we have approximately $36,800 outgoing and $20,000 in income. This is a difference of $16,800 each year. An average modern apartment in Elwood will have a depreciation tax deduction of approx $8,000 p.a. and then you will get a tax deduction on the last $8,800. An average wage earner will get about a 30% deduction. This means you will be out of pocket approximately $6200. And this is easily covered by the bank overdraft on your initial home. This is known as negative gearing of property. So to purchase and hold a $500,000 property it will cost you just over $6000 in the first year and less each year as the rent goes up.
If we look back over the last 30 years of valuer general data in Victoria, we can see the top third of suburbs have doubled in value about every seven years. If we look at the above example in seven years our property will be worth $1M and it will have cost us 7 x $6000 = $42,000 to hold assuming no rental increase in seven years. We then deduct what we owe to the bank ($530,000) and we are left with $1M - $530,000 - $42,000 = $428,000. You now have over $400,000 equity which you can use to borrow for another property as well as your growth of your own home (now worth $1M).
This is not "rocket science" nor is it "property spruiking." This is just simple smart investing and utilising unused equity in your own property.
We do not charge you $10,000 for this information, nor do we sell you anything. Anyone interested in purchasing property in Melbourne can call us for a free no obligation meeting to discuss this or any other property matter.
Ian James
Top
| | |
| --- | --- |
| | Spotlight on Melbourne Suburbs |
In our regular spotlight section we examine a selection of Melbourne suburbs, highlighting what's happening in these areas right now.
Brighton
Municipality: City Of Bayside
Population: 20,651 (2006 census)
Postcode: 3186
Location: 12 km from Melbourne CBD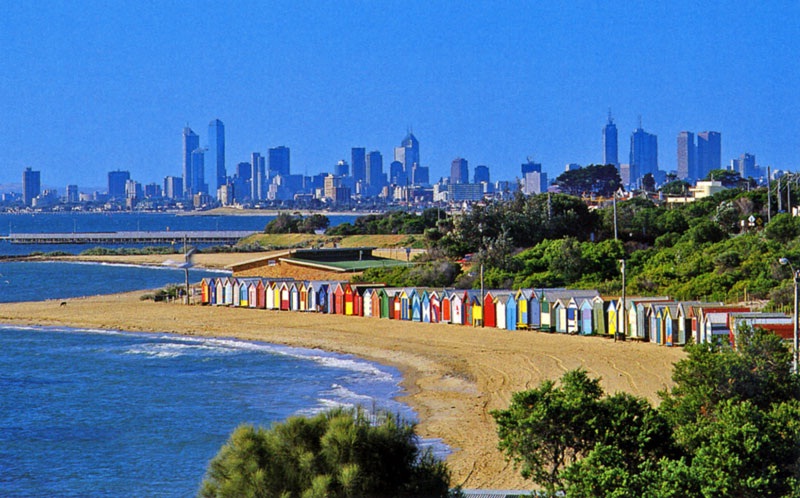 Brighton is well know for its prime real estate,
The location is excellent with fantastic public transport, & excellent well known & world renowned shopping strips.
Church St has an array of beautiful cafes, boutique clothing stores, & many other everyday shops.
Middle Brighton train station stops at Church St, allowing many visitors to walk the famous Church St shops.
North Brighton Station stops at Bay St shops, which is a some what smaller version of Church St. with plenty of top class restaurants & boutique shops, many people wander the 2 strips of shops regularly.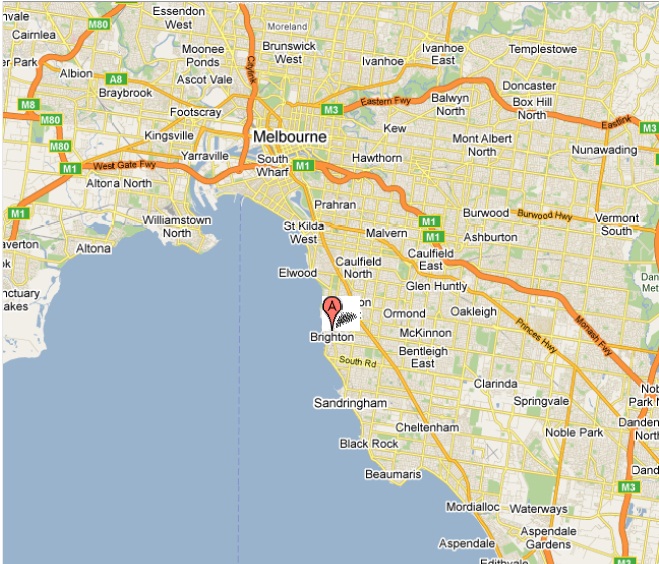 It would be rare to walk the shops & not rub shoulders with a famous Sports or TV star. Many high profile people choose to live in & around this bayside suburb.
The beach & the neighbouring beaches are visited by many, overseas guests & visitors, while regulars walk here daily. The Brighton baths has the Icebergers swimming daily hot or cold weather. The bright bathing boxes are a painted & photographed by almost every visitor.

Median House Prices
Lower
Quartile
Sep 08
Median
Upper
Quartile
Sep 09
Median
Annual
Change
Brighton
$1,295,000
$1,400,000
$2,200,000
$1,600,000
14.3%
Source: REIV. September 2009
Median Unit Prices
Lower
Quartile
Sep 08
Median
Upper
Quartile
Sep 09
Median
Annual
Change
Brighton
$561,500
$822,000
$1,480,000
$770,000
-6.3%
Source: REIV. September 2009
Photo's from Wikipedia under the Creative Commons Licence
Sam James
Top
| | |
| --- | --- |
| | Strong quarter of growth for Melbourne home prices |
23-Oct-2009
The REIV has released its September Quarter Property Update which shows the median price of a house in Melbourne reached $480,000, an increase of 6.7 per cent since the June quarter.
REIV CEO, Enzo Raimondo said that improved confidence in the Victorian economy combined with ongoing population increases has resulted in a new record quarterly median price.
"The recovery in the property market is widespread with record demand in the city's most prestigious suburbs as well as its most affordable ones.
"Individual monthly results also show ongoing and sustained increases over the quarter which indicates demand will continue to push prices up through October, November and December.
"The improved confidence in the economy has revealed the underlying issue; a lack of supply, both for purchasers and renters. Unless there is a sustained increase in supply the REIV expects further pressure on prices.
Source: REIV
Top
| | |
| --- | --- |
| | Buyers Remorse |
There can't be anything worse for a buyer than purchasing a property and waking up the next morning with that sick feeling of insecurity that you may have paid too much , jumped too fast, not thought things through or it's not really the property you wanted after all. It's easy to do in the Melbourne real estate market. Buyer competition is high and when securing good real estate there is no time to procrastinate. It can be particularly stressful when the property in question is going to be your home. No one wants to rush into a purchase. The ideal scenario would be to try the property out for a few weeks, take some time to think things over - talk things over with friends and family, and then start a slow negotiation process to see if there is a chance to secure it within budget. However it's been publicized widely enough how Melbourne is not set to cope with our ballooning population, and securing the 'right home at the right price' is becoming like a game of musical chairs. Who ever gets to the post first wins and the half a dozen other potential buyers can look else where!
We are in the fortunate position of purchasing real estate on a daily basis. We have access to all the stats and comparable sales and more importantly we know how to negotiate. Before one of our clients gets to the stage of making an offer they are fully informed with extensive information regarding the properties market value, location, future potential, bad points, good points, and the likelihood of it suiting their long term needs. What a privilege it is to have such knowledge - we're obviously in a poll position when it comes to avoiding buyer remorse and walking away from a deal knowing we bought a good property - the right property - at the right price, and beat the competition.
Who else is going to help the buyer with such information? Even the Chief Executive Officer of the Real Estate Institute of Victoria - Enzo Raimondo - was quoted some time ago in the AGE newspaper's "Market Talk" on 1 March, 2008 that estate selling agents are "licensed to wheel and deal". We spend a lot of time with clients explaining that when they are negotiating with a sales agent, they are dealing with someone who has a vested interest in the outcome of those negotiations for their own pocket and the vendor's. They know very well that they are not going to get the deal across the line or collect their commission unless they get the purchaser to put down a figure in writing that is acceptable to the vendor. There is nothing to regulate them to advise the purchaser what is a fair and reasonable price range for the property. Bottom line - if the vendor wants 50K more than the property is reasonably worth, and you have an allocated budget at that level - an experienced negotiator will have no problem convincing you to put that number in writing - over paying or not.
Getting swept up in the emotional aspect of buying is fraught with danger, and without experience and knowledge from reliable sources it's a road full of potholes for any potential buyer. There is plenty of free 'Do It Yourself' information from various sources, however it's conflicting and often inaccurate. Relying on the 'Google' machine, free property pull out from the AGE, or the weekly published auction results (which often contain misinformation,) will not equip you with the knowledge you need to stay one step ahead of the market. Only getting expert advice is going to enable you to really walk away from that purchase with peace of mind.
Catherine Cashmore
Top
| | |
| --- | --- |
| | Property Profile |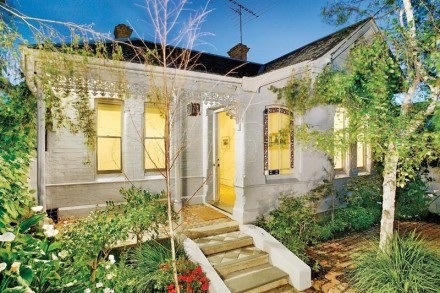 Norman St, South Yarra
3 bedroom renovated period home on 481sqm land

Sold

October 2009 - $1,910,000
Previously
March 1997 - $650,000

October 1988 - $575,000

August 1987 - $470,000

June 1986 - $305,000

Sam James
Top
| | |
| --- | --- |
| | The Facts Behind Australia's Rising Property Prices |
The median house price in Australia is now 7 times the median wage, and housing in this country has now become one of the most expensive in the world. The question we are constantly asked is, are property prices going to fall? The answer is no, and here are the reasons.
The main driving force in the rise of property prices is the demand for property, or, the lack of supply. Australia's population is increasing at a rate faster than we can build houses. To put things into perspective, Australia's population grew by 439,100 people to the year ending March 2009, two thirds of which is driven by immigration. Over 25 per cent of this growth, came into Melbourne. In response to this population growth, we are building houses to accommodate these people. The amount of building approvals to the year ending March 2009 were 132,568. However, this is by far, not enough.
Presently, there is on average 2.5 persons per household. The number of persons per household has also been on the decline, due to a number of reasons, some being the spike in the divorce rate, people getting married later in life etc. To accommodate this population rise, we would need 175,640 houses, but there were only 132,568 building approvals issued, creating a shortage of 43,072. 2009 is being used as an example, but it is at no means an anomaly...building approvals are not keeping up with our population growth.
The initial impact of the global economic crisis sparked a huge decline in consumer confidence. Initially, some experts were predicting property prices to fall due a rise in unemployment. Some economists were predicting unemployment to rise up to 10%. But Australia came out of the world economic crisis, quicker and stronger than most other countries around the world. New government forecasts this week predict that Australia's unemployment will peak at 6.75%, a lot lower than originally forecasted.
Interest rates are currently on the rise, will this have an effect on property prices? Two rate rises in the past few weeks has seen rates increase by a total of .5%, but interest rates still remain low. A statistic that many people do not realise, is that only half of all property owners have a mortgage against their property, or in other words, 50% of all property owners don't have a mortgage and therefore will not be affected. Rising interest rates are a result of a strong economy. A strong economy results in wealth and strong incomes. However, there is no doubt that there will be some people affected by rising interest rates. These people have purchased into a market where they have budgeted for the present, at low interest rates. But if that property owner purchased wisely, in a suburb with high growth, the growth in the property should far outweigh the rise in interest rates. If there were any areas that may be affected, these would be the new estates in the outer suburbs of Melbourne. These areas were dominated by first home buyers using their boost as a deposit to build a new home. In addition, many of these first home buyers have borrowed maximum amounts allowed, at a low interest rate. A few interest rate rises may put many of these people into mortgage stress, and if the property owner, purchased a property in a low capital growth area, they may not have equity in the property to assist in funding these rate rises. Therefore, emphasising the importance of purchasing property in high demand, high capital growth suburbs.
I do not see property prices falling in the foreseen future. If supply continues to outweigh demand, we will see a continual rise in prices. But I do emphasise on purchasing in areas of high demand and good infrastructure. If you need assistance in finding these areas, please feel free to call the office.
Top
| | |
| --- | --- |
| | Technology Monthly |
Windows 7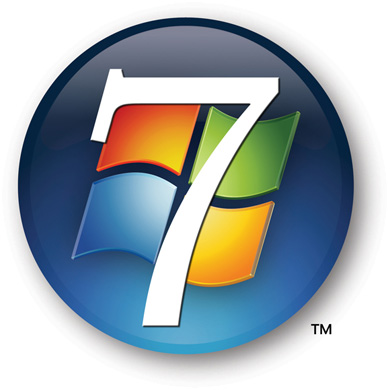 Windows 7 launched on October 22nd and is set to fix all the problems caused by Windows Vista, and it looks as though it is doing a fairly good job of it. I have been trialling Windows 7 on my PC since it's first beta stage and I must say that I really like it.
The fact that Windows 7 came out so fast after Vista should be a good indicator of how broken Vista is...this is a chart of Windows release dates: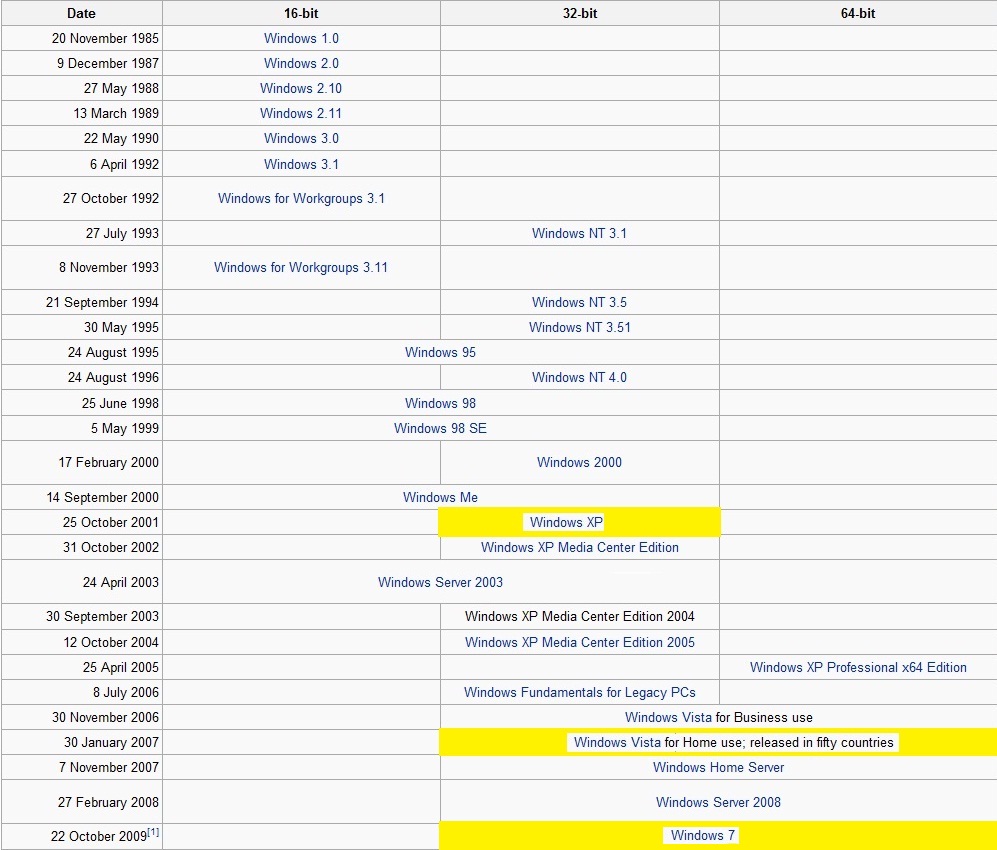 This shows that while the length of time between Windows XP and Windows Vista was 5 years, the length of time between Windows Vista and Windows 7 is only 2 years. Windows Vista had problems from the start (I know because like an idiot, I bought it for over $700 on the day of it's launch), The current hardware in most computers did not have compatible drivers for Windows Vista, meaning all of your peripherals would not work until a new driver had been made as well as a lot of software no longer worked (including iTunes which crashed instantly) also it had file copy and memory bloating problems. While a lot of this has been fixed now, it was the first couple of months that destroyed Vista as many businesses would not upgrade after the horror stories got out.
Windows 7 is much better looking than Windows XP and is packed with many more feature, such as widgets which sit on your desktop and display information such as weather & RSS feeds, sticky notes which are like virtual post it notes, inbuilt touch support, wallpaper collection display (display a folder of pictures on your desktop and have them rotate at a set time) and an entirely new start and task bar system.
That is not to say that Windows 7 is without problems, I have found that some software still has trouble working correctly and if you open a folder with lots of files, the computer slows down as it tries to scan each one, but these are minor problems and will probably be fixed in a future update...so I would still suggest the upgrade from Windows XP and definitely if you have Windows Vista (especially because you only have to buy an upgrade to go from Windows Vista to Windows 7, which is about half the price)
Windows 7 is now available from all major software retailers (for about half the price of Vista at launch).
Chris Thursfield
*Images from Wikipedia
Top
| | |
| --- | --- |
| | Recipe: Prosciutto Meat Loaf |
Ingredients: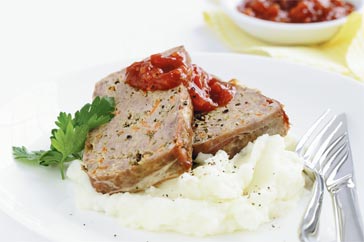 Olive oil spray
16 thin slices prosciutto
2 (about 250g) zucchini, coarsely grated
750g lean beef mince
1 large carrot, peeled, coarsely grated
1 brown onion, coarsely grated
2 eggs, lightly whisked
45g (1/2 cup) dried (purchased) breadcrumbs
2 tbs chopped fresh continental parsley
Mashed potato, to serve
Tomato chutney, to serve
Method:
1. Preheat oven to 180 degrees. Spray a 6cm-deep, 11 x 21cm (base measurement) loaf pan with olive oil spray to lightly grease. Line the base and 2 long sides with the prosciutto slices, overlapping slightly, allowing the sides to overhang.
2. Place the zucchini in a colander. Use your hands to squeeze out any excess moisture.
3. Place the zucchini, mince, carrot, onion, egg, breadcrumbs and parsley in a large bowl. Season with salt and pepper. Mix until well combined.
4. Press the mince mixture into the prepared pan. Fold the prosciutto slices over the mince mixture to enclose. Bake in oven for 40-50 minutes or until the juices run clear when a skewer is inserted into the centre.
5. Place a wire rack on a baking tray. Turn the meat loaf onto the wire rack. Set aside to drain any juices from the meat loaf. Cut the meat loaf into thick slices. Serve with mashed potato and tomato chutney.
*Recipe From taste.com.au
Chris Thursfield
Top
| | |
| --- | --- |
| | Did you know? |
Jokes (101 ways to annoy people part 1):
1. Sing the Batman theme incessantly.
2. In the memo field of all your checks, write "for sensual massage."
3. Specify that your drive-through order is "to go."
4. Learn Morse code, and have conversations with friends in public consisting entirely of "Beeeep Bip Bip Beeep Bip..."
5. If you have a glass eye, tap on it occasionally with your pen while talking to others.
6. Amuse yourself for endless hours by hooking a camcorder to your TV and then pointing it at the screen.
7. Speak only in a "robot" voice.
8. Push all the flat Lego pieces together tightly.
9. Start each meal by conspicuously licking all your food, and announce that this is so no one will "swipe your grub".
10. Leave the copy machine set to reduce 200%, extra dark, 17 inch paper, 98 copies.
Useless Fact:
1. The continents names all end with the same letter with which they start
2. Most elephants weigh less than the tongue of the blue whale
3. If one places a tiny amount of liquor on a scorpion, it will instantly go mad and sting itself to death
Brainteaser:
Q. I have five letters.
If you take the first and last,
I will still be the same.
Even if you take the middle letter,
I will be the same as before.
What am I?
Solution »
Optical Illusion: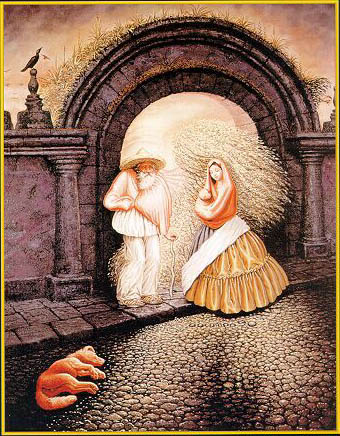 Do you see a man or a couple and a dog?
*Joke from pmbc.com, Fact from coolfunnyjokes.com, Brainteaser from butlerwebs.com, Illusion from illusionking.com


Chris Thursfield
Top
| | |
| --- | --- |
| | Staff News |

JPP's office will be unmanned for the festive season between December 22, and January 04, 2010. Messages, emails and mobiles will be answered.

Further details will be sent out as we near the end of the year.
Top
---
Kind regards from the team at JPP.
If you have a friend or family member looking for property, please feel free to forward our newsletter on to them.
Don't forget to comment on our blog.
For our overseas clients and visitors, JPP now has a website translator. Just scroll to the bottom of the homepage, click 'Translate this website', select your language and then click 'Click here to return to the homepage'.
Top