October 2009 Newsletter
Our monthly email newsletter reports on the state of the Melbourne Real Estate market, keeps you informed and up to date on what's happening at JPP Buyer Advocates, as well as presenting some of our recent success stories.
to Subscribe, send an email to: chris@jpp.com.au
to un-Subscribe, send an email to: chris@jpp.com.au

| | |
| --- | --- |
| | Melbourne Home Buyers Show |
JPP Buyer Advocates had an overwhelming response at the Melbourne Home Buyers Show.
A big thankyou to our team who supported us through out the weekend to talk & meet with many potential Home buyers & Investors.
We were also able to catch up with many of our industry mates which we found to be a huge bonus.
Ian James spoke on "Negotiating from a Buyers perspective", on the Home Buyers & Investors stage each day to a packed crowd.
The feedback & response has been fantastic & we would like to thank everyone who waited patiently to talk to us, as we were consistently busy..
The winners of our 3 iPod Nanos were J. Reints, M. Magill & J. Collins. Thank you to all who entered, the response was far more than we expected..
If you would like a copy of Ian's talk notes feel free to contact us at enquiry@jpp.com.au & we will forward them onto you.
Top
| | |
| --- | --- |
| | Market Overview |
Finally after so many months of indecision, there were almost no industry experts predicting a fall in property prices over the next 12 months. In fact almost all of the talks I listened to were talking about a dramatic increase in property prices throughout Melbourne.
We saw the results for the last weeks sales go back to over 1200 sales for the week, with the clearance rate on nearly 500 auctions remaining over 80%. Over the next 9 to 10 weeks there will be a frenzy of activity. We should see plenty of new stock, but with vastly greater numbers of purchasers the key strategy to success will continue to be "Pay a fair price for a good property not a good price for a fair property"
Many of the experts talking over the weekend were assuming rates would rise but slowly, which they did by 0.25%. We are still coming out of a slowing economy and although Australia did substantially better than every other country in the world, our economic growth is still slow and will take time to get back to normal. Our trading partners are also dealing with their own economic issues. And although the property market may seem over heated the Reserve Bank has many other factors to think about before pushing rates up substantially. Any rate increase would be extremely detrimental to our unemployment rate. And whilst this has remained in an excellent position, it is still poised delicately on a razor's edge. Any slow down in domestic spending will adversely affect unemployment.
To all those who attended my talk at the Melbourne Home Buyers Show over the weekend on negotiation, my notes are available as a PDF. We are sending them out to all those that left their email address with us at the stand, but if you weren't able to you can send us an email at enquiry@jpp.com.au and request the notes.
Ian James
Top
| | |
| --- | --- |
| | Some Of What We Have Bought Recently |
Some of our recent sales, we can not list them all, we apologise to recent past clients if we have not got your home on here.
Doncaster East - Large family home
Glen Iris - Large period home
Yarraville - Period home
Armadale - Townhouse
Geelong - Townhouse
Ormond - Period home
Highton - Unit
Kensington - Apartment
Murrumbeena - Apartment
Aspendale Gardens - Large family home
Hampton - Large family home
Watsonia - Family home
Collingwood - Warehouse conversion
Brighton - Large family home
East Geelong - Family home
Bentleigh East - Large townhouse
Blackburn South - Large family home
East Geelong - Family home
Chelsea - Unit
Seaford - Investment / development site
Lilydale - Large family home
Brighton - Large modern home
Port Melbourne - Period home
Bentleigh - Large period home
Epping - Townhouse
St Kilda East - Apartment
Watsonia - Investment / development site
Caulfield South - Family home
Malvern East - Period home
Richmond - Investment / apartment
Carrum - Block of apartments / investment
Highett - Large Unit
St Kilda - Investment / apartment
Wantirna - Family home
Glen Waverly - Family home / investment
Ferntree Gully - Family home
Cheltenham - Family home
Belmont - Family home
Top
| | |
| --- | --- |
| | Spotlight on Melbourne Suburbs |
In our regular spotlight section we examine a selection of Melbourne suburbs, highlighting what's happening in these areas right now.
Sandringham
Municipality: City Of Bayside
Population: 8700 (2006 census)
Postcode: 3191
Location: 18 km from Melbourne

Sandringham is about 18km from Melbourne's CBD along Port Philip Bay. This bayside suburb is a very sought after location. Sandringham has a shoreline of beautiful beaches with the local shopping strip meeting a two minute walk from the sand.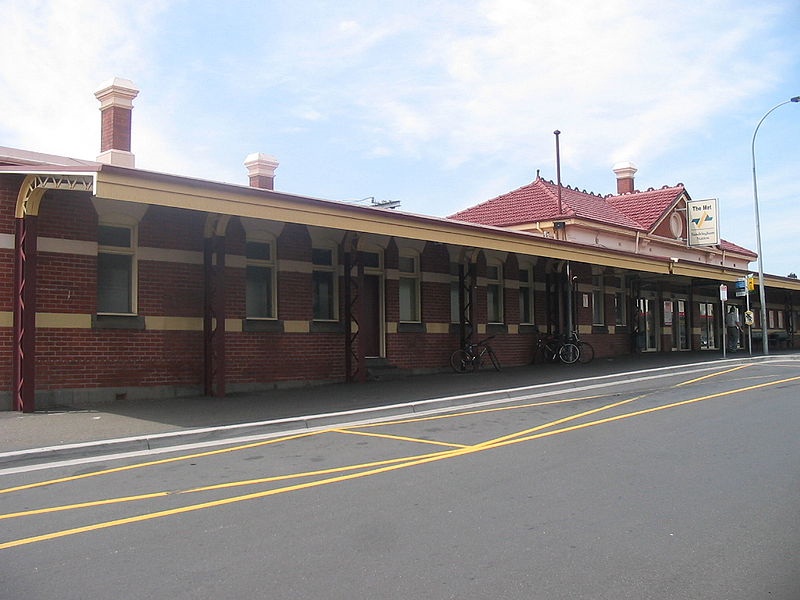 Sandringham is well located with regard to transport. The train terminates here from the CBD and leaves every 10 - 15 minutes. There are good roads servicing Sandringham including Nepean Highway and the famous Beach Road that runs from Port Melbourne all the way down to Mordialloc. Every Saturday and Sunday without fail there will be hundreds of bike riders taking this amazing ride.
Sandringham is full of very nice period homes, ranging from art deco and brick clinkers to the more common Californian Bungalows. There are also more and more modern homes popping up. Being in a blue chip area the homes in and around Sandringham are well above the current Melbourne median of $520,000.
Median House Prices
Lower
Quartile
Jun 08
Median
Upper
Quartile
Jun 09
Median
Annual
Change
Sandringham
$885,000
$1,050,000
$1,285,000
$1,055,000
0.48%
Source: REIV. June 2009
Median Unit Prices
Lower
Quartile
Jun 08
Median
Upper
Quartile
Jun 09
Median
Annual
Change
Sandringham
$455,000
$535,000
$715,000
$520,000
-2.8%
Source: REIV. June 2009
Photo's from Wikipedia under the Creative Commons Licence
Courtney James
Top
| | |
| --- | --- |
| | Geelong - Growing By The Day! |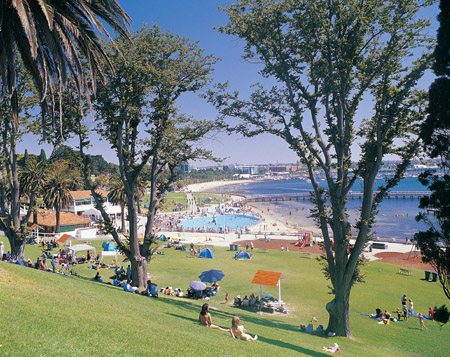 Many regions throughout Victoria are growing rapidly and none more so than Geelong. The need for greater residential housing options see the development of a new suburb, Armstrong Creek.
The suburb will take place between Grovedale and Mt. Duneed. The first two of seven precincts within the mass development will commence in 2010. The first is the $2 billion suburb Armstrong Creek East. This precinct will single handedly solve Geelong's lack of residential housing options. Its developers propose a target of 7,500 dwellings.
Keystone Business Park is part of the development and will include service and light industry, trade supplies and high tech manufacturing. The development will eventually house more than 60,000 residents in 22,000 homes and all within a few minutes drive to the Surfcoast. Geelong - the place to be!
For more information contact JPP on 9523 1054
Mike Walmsley
Top
| | |
| --- | --- |
| | Confused? |
Last weekend I participated in a talk program on 3AW which was discussing Melbourne's 'unsustainable housing bubble'. Property is becoming like politics - everyone has their own opinion on the market whilst at the bottom end, no one really knows who to believe and more importantly what to pay.
Let's look at some of the recent conflicting headlines and comments from 'industry professionals' that reached the media over the past couple of weeks.
(GREAT NEWS!)
Sunday September 13th 2009 - Market Overview (REIV) -
REIV.com
Weekly Auction & Sales Results
This weekend has been one of the strongest auction weekends this year, the clearance rate remained above 80 per cent for the 18th weekend in a row and stock levels were very high for the year.
(WATCH OUT!)
Monday, 14 September 2009 -
Mortgagebusiness.com
Clearance rates take a hit

The residential property market has lost some of its steam, according to data from Australian Property Monitors.
Clearance rates dropped in Sydney, Melbourne and Adelaide this weekend as fewer homes put up for auction found new owners.
(INVESTMENT BOOM!)
Invest in the future (www.smh.com.au)
By John Kavanagh
September 16, 2009

McGrath Real Estate chief executive John McGrath says: "I believe this is the beginning of a long housing growth period to match the economic recovery. Property as an asset class has been less impacted by the global financial crisis compared to equities and the safety of bricks and mortar has definitely proven a winner in the minds of property investors.
(PROPERTY GLOOM!)
By David and Libby Koch (www.couriermail.com.au)
September 14, 2009 12:00am

The Australian residential property market currently defies all investment logic and is likely to remain that way for the time being.
For those entering the real estate market for the first time, or wondering whether to diversify their funds into property, the conflicting information produces a thought bubble full of question marks.
Here at JPP we have always advocated that property investment is a secure long term plan. Historically well located real estate in Melbourne doubles in value every 7 - 10 years. However it rarely moves in a smooth upward trend. Some years will show strong growth, and others may show no growth at all. Obviously various factors have an influence on where we are in the property cycle at any one time, and our current low interest rates, low stock levels, and the first home owners stimulus package have helped fuel the recent property boom. However what ever stage of the cycle you buy into, your investment won't pay the expected dividends if you pay too much in the first place.
Where does this leave you the buyer? We've attended numerous auctions across Melbourne over the past few weeks - North, South, East and West - and seen buyers carried away with emotion and paying easily 10-15% above what property is reasonably worth in today's market. It seems to me buyers base their confidence on how many other people are bidding on the day. As long as someone else is willing to push the price higher, the psychology is that the price must represent market value. The conflicting way real estate is quoted often sees buyers assuming the property is 'underquoted'. Some of my clients come to me with a bad habit of adding 100K to each price quote before they start working out what the property is worth! And any buyer relying on the selling agent's advice is assured to get bias information in favour of the vendor.
Every buyer likes to feel they know the market but I would argue that unless you can rock up to an auction being fully aware of at least four recent comparable properties sold over the preceding two months, then you're not in a position to bid with any confidence that you'll purchase the property at a fair and reasonable price.
For example I recently attended an auction where the quote throughout the campaign had been in excess of $650,000. It came to my attention that the property had received an independent valuation earlier this year for $720,000. The vendors were obviously hoping to achieve that level at auction and on the day it was dutifully announced on the market at $720K. The last apartment to sell in the block was about a year and a half ago for $700,000 however it had a larger outdoor area and would have attracted greater competition. The top end of the estimated range for this property in a rising market would be mid $700K. However 5 Bidders launched in taking it to a whopping selling price of $795,500!!. That's $65,500 above reserve! I am sure the owners were delighted with the result - however I would be curious to see if a bank valuation judges it at that level!
Yes Australia has faired the GFC exceptionally well in comparison to other countries. However we're not out the woods yet and I would caution buyers to keep in mind - pre approval or not - each property has to be valued by the lender before final loan approval can be granted.
If you don't feel confident enough to keep a cool head at auction, and lack the ability to judge what's a fair selling price in the current market, then 'invest to save' and hire buyer advocate. Real estate is the biggest purchase most people make in their lifetime. Don't get it wrong.
Catherine Cashmore
Top
| | |
| --- | --- |
| | Property Profile |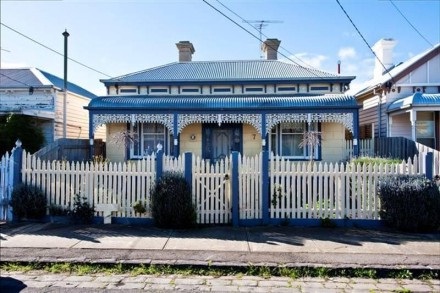 Seddon

3 bedroom, 1 bathroom, renovated home on 404sqms of land.
Sold 19 September 2009 - $756,000

Sold 23 October 2003 - $495,000

Sold 22 June 2002 - $495,000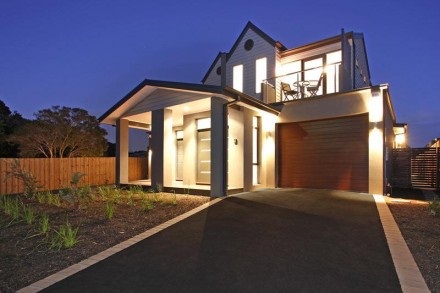 Seaford

Subdivided block, new side by side sold for $554,000 on the 24th August 2009

Original full block history - 880sqm land
Sold 9 November 2007 - $450,000

Sold 23 November 2003 - $296,000

Sold 4 October 2001 - $170,000

Sold 6 September 1993 - $84,950

Sold 25 June 1990 - $84,000

Sam James
Top
| | |
| --- | --- |
| | When is the best time to get into the market? |
When is the best time to get into the market?
Whenever you can afford to!
With interest rates predicted to stay at lower than average levels for the foreseeable future buyers and investors would be wise to take advantage of the current climate and get into the property market as soon as possible. There's been a lot of talk surrounding the growing trend in house prices with phrases such as 'unsustainable' and 'housing bubble' rolled off the tongue by various media commentators. However the underlying factors fuelling this upward demand don't have any foreseeable halting point.
Below is a graph which shows precisely why our rising housing market is not going to stop. Australia is facing a critical housing shortage with Victoria suffering more than any other capital city in Australia. Not enough new homes are being constructed, and although the population rise will see new developments push our expanding city into regional areas, demand in the more desirable inner city suburbs will continue to increase and push rental and house prices to ever higher levels.
Sure we'll face challenges along the way. However the recent major GFC should show us that Australia is in an excellent position to ride out temporary storms that affect our economy and affordability levels. All in all long the long term trend for property is the same as it has always been. Prices are on the rise, and that's the direction they're going to continue heading.
ANZ Property outlook – June 2009

"If housing supply remains on its current trajectory, Australia will face a critical and potentially intractable shortage of housing that would force rents and house prices significantly higher…
By mid-2010 that Australia will have an unprecedented underlying housing shortage of 250,000 dwellings!"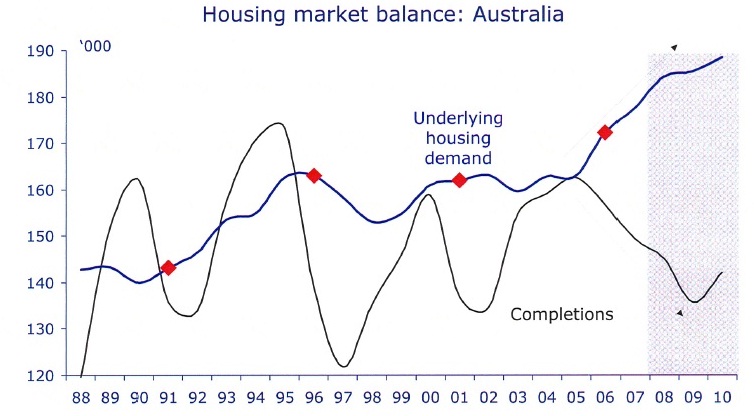 Catherine Cashmore
Top
| | |
| --- | --- |
| | Technology Monthly |
iPhone 3GS
I know this came out a month or two ago, but I have just now gotten my hands on one and WOW!...I don't think I have ever been so pleased with one gadget (I am not usually an Apple fan, being a Microsoft Certified Professional, but I do appreciate good technology). I have the 32gb black iPhone and it is easily big enough for all my music, movies and applications.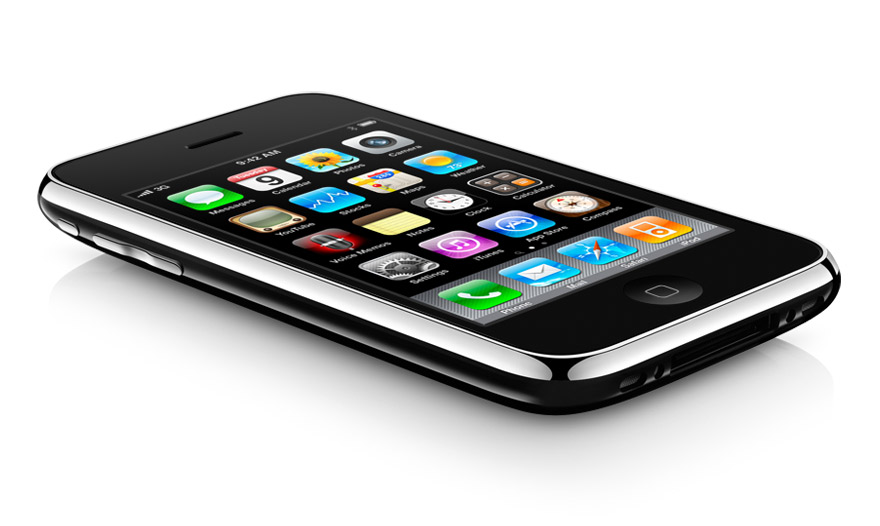 It really is true when the ads say 'There's an app for that'....every time I think of something I need and search for it, there is some sort of application to do what I need, and with over 50,000 different applications, I am not surprised. If I need to find the local fast food place, I use 'Fastfood'. If I need to see whare I am/am going, I use 'TomTom'. If I need to pretend to shoot my cat because she has woken me up by clawing at my leg at 3:00am, I use 'Gun' and the list goes on.
I am a fairly big gamer, and while the on screen controls are sometimes a bit frustrating, the variety and price of games is excellent, with some even being free, but most only being a few dollars. The graphics are brilliant too, with an example being 'Assassins Creed' which looks better than the Nintendo DS version and only costs a fraction of the price.
The iPhone 3GS can be bought outright from Apple from $1040 or on a plan from the major phone companies...the best deal I found was on three.
The only thing I'm not happy about is the data this phone uses....a lot of apps need access to the mobile network for updates and location awareness, which if you are not on a data plan, will cost you dearly, and a lot of the time you don't even know this is happening so I would suggest signing up for a data plan (200mb should be enough for normal use while you are out and about, which is the base plan for most phone companies.)
Speaking of Microsoft vs. Apple, this is a brilliant movie about how both companies began -
Pirates of Silicone Valley
Chris Thursfield
*Image from Apple
Top
| | |
| --- | --- |
| | Recipe: Cheese & Leek Tart |
Ingredients: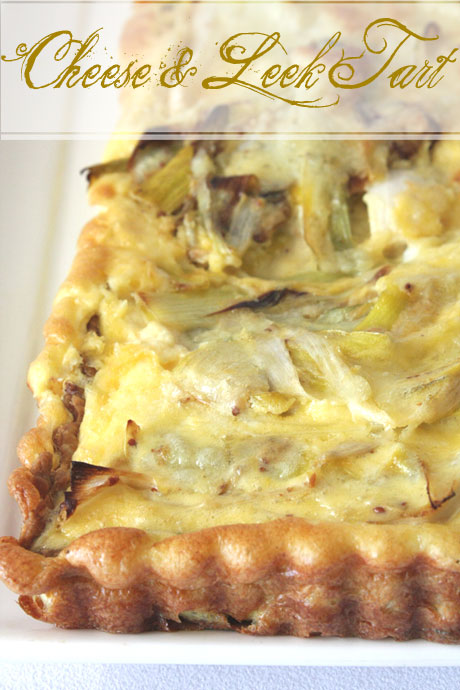 1 sheet shortcrust pastry
1 flat tin (round or rectangular)
1 tablespoon oil
2 leeks
3 tablespoons mustard
3 eggs
1/2 cup cheese
1/4 cup cheese grated
Method:
1. Preheat the oven to 200c. Saute leeks in oil over a medium heat for 2 minutes until softened, then add mustard. Leave to cool.
2. Place the pastry in the flan tin and press against the sides. Trim and make sure there are no holes in the pastry. Place a sheet of greaseproof paper and add baking weights (or dried beans or rice) and bake for 10 minutes. Cool a little and remove the pie weights and paper.
3. Reduce oven temperature to 180c. Whisk cream and eggs together and then stir in cheese. Place leeks on base of the tart shell and then carefully pour the eggy cheesy cream mixture. Bake on baking sheet for 20-25 minutes.
4. Serve.
*Recipe From notquitenigella.com
Chris Thursfield
Top
| | |
| --- | --- |
| | Did you know? |
Jokes (Please don't kill me Chuck Norris):
1. Chuck Norris once kicked a horse in the chin. Its descendants are known today as Giraffes.
2. Chuck Norris' calendar goes straight from March 31st to April 2nd; no one fools Chuck Norris.
3. The helicopter was invented after Chuck Norris was observed doing 8 roundhouse kicks a second.
4. Chuck Norris originally appeared in the "Street Fighter II" video game, but was removed by beta testers because every button caused him to do a roundhouse kick. When asked about this "glitch" Norris replied, "That's no glitch"
Useless Fact:
1. Studies show that if a cat falls off the seventh floor of a building it has about thirty percent less chance of surviving than a cat that falls off the twentieth floor. It supposedly takes about eight floors for the cat to realize what is occurring, relax and correct itself.
2. Because of the rotation of the earth, an object can be thrown farther if it is thrown west
Brainteaser:
Q. Take 1000 and add 40 to it. Now add another 1000… Now add 30. Add another 1000. Now add 20. Now add another 1000. now add 10. What is the total?
Solution »
Optical Illusion: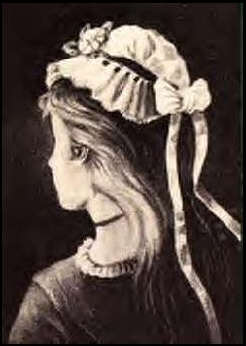 Do you see a young woman or an old woman?
*Joke from iChuck iPhone app, Fact from quizilla.com, Brainteaser from funnyonly.com, Illusion from theliterarylink.com

Chris Thursfield
Top
| | |
| --- | --- |
| | Staff News |
As our office space grows (as mentioned in last newsletter we now have 2 levels of office space) we have increased our great team. We welcome Daniel James to our team, he had been helping out in times of need. Daniel joins the team fulltime as an Admin Assistant & Researcher, he has done his Agent Representative course & is training to be an advocate.
Top
---
Kind regards from the team at JPP.
If you have a friend or family member looking for property, please feel free to forward our newsletter on to them.
Don't forget to comment on our blog.
For our overseas clients and visitors, JPP now has a website translator. Just scroll to the bottom of the homepage, click 'Translate this website', select your language and then click 'Click here to return to the homepage'.
Top