September 2009 Newsletter
Our monthly email newsletter reports on the state of the Melbourne Real Estate market, keeps you informed and up to date on what's happening at JPP Buyer Advocates, as well as presenting some of our recent success stories.
to Subscribe, send an email to: chris@jpp.com.au
to un-Subscribe, send an email to: chris@jpp.com.au

| | |
| --- | --- |
| | Updates On Exciting Things Happening with JPP Buyer Advocates |
Firstly - We happily welcome Catherine Cashmore back to our team, Catherine adds that something that can not be explained in words. Her commitment & level of professionalism is a fantastic asset to JPP Buyer Advocates. Be sure to read the newspapers & look out for her media notes. She is dedicated to achieving the best results for her clients.
Secondly - Our IT dept has been busy working on the latest addition for our website, we now have online communication for our clients. This has taken several months to achieve, as we aim to be the most resourceful & up to date Buyer Agents in the world. The feedback we have had has been sensational, our clients & team can now work together closer from here & afar.
Thirdly - We have grown & expanded, we now have a bigger office at the same address and will have an office warming soon, we will notify everyone to come & have drink to celebrate with us. This has been such an exciting month for us.
Coming up in October we will be at the Melbourne Home Buyers Show at the Melbourne Exhibition Buildings from Friday Oct 2nd – Sunday Oct 4th.
Ian James will be presenting on the main stage talking about Negotiating on property. We had such an overwhelming response to this at last years show. He will be talking each day from 3:45pm – 4:15pm.
Top
| | |
| --- | --- |
| | Market Overview |
The number of properties on the market is rapidly increasing. But so is the number of buyers. Of the 7 auctions we were bidding at on Saturday only one passed in after genuine bidding. All these have sold at or above market expectation.
1 St George Grove Parkville was an extremely unusual property which was custom built in the 1930's to have a tenantable unit downstairs and a residence for the owner upstairs. Its location was unique and the opportunities were varied as to what to do with the property. It could have been tenanted out to multiple tenants, turned into an executive residence or bought by an owner occupier. With few comparables in the area, the agent struggled to really put an accurate price on the property. Under competition the property sold for $1.320M which was a little over our estimate.
We have the highest recorded stock levels for this period since 2003, according to The Age newspaper yesterday. The REIV have reported there are 600 auctions scheduled for next weekend and then 775 the week after. Although we had an increase this week of 36% in the number of reported auctions to the REIV, the clearance rate still climbed 3% to 85%. What happens over the next couple of weeks will certainly set the stage for the spring selling season due to start in 5 weeks.
The increase in stock will hopefully continue through October because the increase in potential purchasers is huge. If we analyse the current price increases vs. comparable sales over the last three months, the numbers of people bidding at auction, the clearance rates, and most importantly the total number of private sales, we can see that without the continual stock increases through spring, prices will rise very sharply. There are more potential buyers than sellers and simplistic economics tells us this will relate to a price increase.
This may well be different in new estates where developers and builders are reaping huge rewards servicing the first home buyers. Once the grants taper off, we should see a relaxing of price in these new estates. If the interest rates do rise significantly early next year, this may also scare the first home buyers off a little.
With a slow down of first home buyers, we should also see the continuing resurrection of the property investor. A property in Reservoir over the weekend had eight people bidding for a very average house on excellent developable land. Most of these people were apparently investors. Rental returns are still very good, historic capital growths now look better than stock market returns over a long period of time and interest rates are still at historic lows.
All in all we are in for a sensational spring season. At this stage the only segment of the market place that may ease off is the brand new estates in about March next year. All the well serviced, established areas of Melbourne look set to continue with their price strengthening in the foreseeable future. Interest rates will have to jump three or four times (25 basis points each) before I think it will significantly affect the established market Just remember 2007 when the rates were 3% higher than now and the market prices were still increasing. And even during a Global Economic melt down our property prices in Melbourne simply levelled out.
If you are thinking about buying property this year please feel free to give us a call to make a no obligation appointment at our office.
Ian James
Top
| | |
| --- | --- |
| | Spotlight on Melbourne Suburbs |
In our regular spotlight section we examine a selection of Melbourne suburbs, highlighting what's happening in these areas right now.
Richmond
Municipality: City Of South Yarra
Population: 22,475 (2006 census)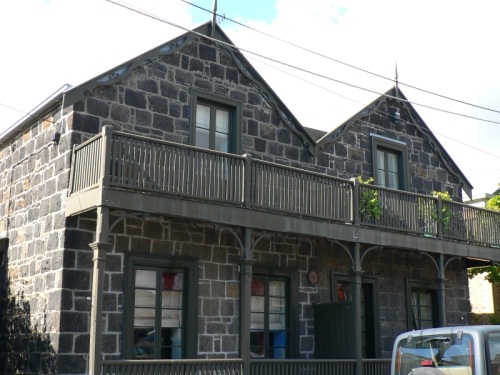 Postcode: 3121
Location: 2 km from Melbourne

Richmond is made up of a mix of areas including residential, commercial, retail, parks and gardens. It is now known to a lot of Melburnians as a large shopping precinct with the shopping strips of Bridge Road, Swan Street and Victoria Street. Throughout these shopping strips are some of the most multi cultural restaurants and take aways you will find in Melbourne. It is not only locals that make good use of the area but people from all around come to sample the delights of Richmond.
Some residential areas in Richmond have been settled since the mid 1800's. The architecture of some homes that still stand today can be dated back as far back as 1857, for example 13 and 15 James Street – see picture. Since the early 1900's Richmond has gone through changes to its buildings. There is now a very eclectic mix of homes in the large suburb. These homes range from lovely period homes, to large public housing commissions, new townhouses and spectacular warehouse conversions. A lot of the old commercial buildings in Richmond are no longer used and are being turned into these big apartments still with the warehouse feel.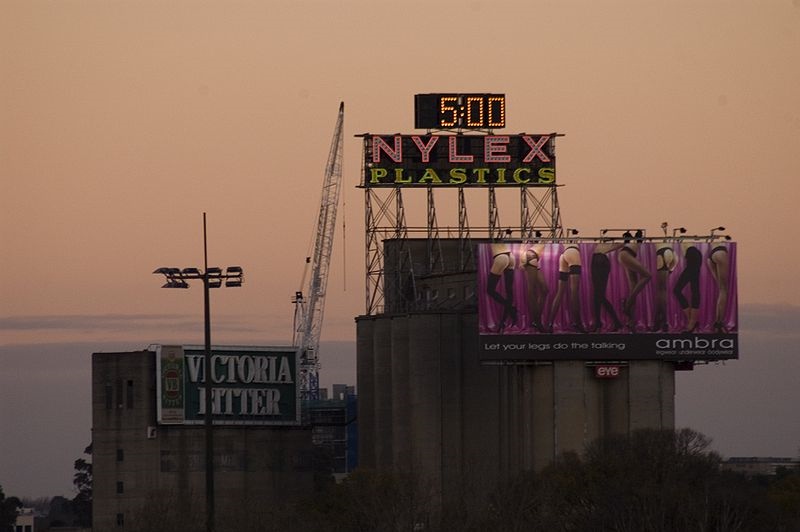 Richmond is just East of Melbourne's CBD. Transport in the city is very good. Trams run along many of the main roads in Richmond and there are train stations dispersed through the suburb. Transport via road to and from Richmond is very good. To the south of Richmond the Monash Freeway will take you anywhere South East of Melbourne. To the North is the Eastern Freeway with the new extension of Eastlink. This takes you straight out to the East and down south as far as Frankston. Richmond is a very good area for access to the rest of metropolitan Melbourne.
Because of Richmond's proximity to the CBD it is always sought after with tenants. The majority of dwellings in Richmond are rented, and of the rented properties the majority are units or apartments. With an affordable median for units and houses it shows why Richmond is a well sought after suburb.
Median House Prices
Lower
Quartile
Mar 08
Median
Upper
Quartile
Mar 09
Median
Annual
Change
Richmond
$599,000
$728,750
$829,750
$655,000
-10.1%
Source: REIV. March 2009
Median Unit Prices
Lower
Quartile
Mar 08
Median
Upper
Quartile
Mar 09
Median
Annual
Change
Richmond
$303,875
$524,000
$549,250
$400,000
-23.7%
Source: REIV. March 2009
Photo's from Wikipedia under the Creative Commons Licence
Courtney James
Top
| | |
| --- | --- |
| | What Does The Median Price Mean To You? |
Camberwell, Canterbury, Surrey Hills, Mont Albert
Below are the median prices (source REIV) of Camberwell, Canterbury, Surrey Hills and Mont Albert followed by an example of what the June 2009 median house price will buy you in each of the suburbs compared with the "upper quartile" median.
What exactly is the median price?
The median price is the middle price in a number of sales where half the sales are of lower value and half are of a higher value.
For example, if 25 sales are recorded in a particular suburb and arranged in order from lowest to highest sale price, the thirteenth-placed sale is the median price.
Why are "medians" used rather than say, the average or "mean" prices (i.e. total the sale prices of all sales and dividing by the number of sales)?
Because medians are unaffected by unusually high or low prices which may have taken place. Let's look at a simple example of 5 sales in Camberwell and compare the 2 methods:
Sale1: $700,000
Sale2: $1,000,000
Sale3: $1,100,000
Sale4: $1,800,000
Sale5: $2,000,000

Under the "median price" method, the average would be $1,100,000 (i.e. Sale 3).
Under the "mean price" method, the average would be $1,320,000 (i.e. total of all sales divided by 5). Considerably higher than the "median price".
While median prices provide a guide to the approximate value of properties in a particular suburb, it is important to understand that every property needs to be assessed on it's own merits, comparing to recently sold similar properties on similar sized land in similar positions, and taking into account current market conditions.
Suburb (km to CBD)
Lower Quartile
June 09 Median
Upper Quartile
Houses
Camberwell (10)
$892,500
$1,120,500
$1,331,000
Canterbury (11)
$1,103,750
$1,625,000
$1,903,750
Surrey Hills (12)
$740,000
$910,000
$1,250,000
Mont Albert (13)
$925,000
$1,036,000
$1,265,125
Units
Camberwell (10)
$440,000
$500,000
$565,000
Canterbury (11)
$483,127
$536,125
$825,000
Surrey Hills (12)
$468,500
$527,500
$557,000
Mont Albert (13)
$429,375
$447,500
$506,750
Source: REIV
Camberwell
Source:
Jellis Craig
Date:
May 2009
Address:
Braeside Ave, Camberwell
Price:
$1,136,000
Comments:
Renovated 3 bedroom, 2 bathroom weatherboard period house on approx 861sqm. Close to Burwood
Source:
Jellis Craig
Date:
August 2009
Address:
Lansell Crs, Camberwell
Price:
$1,323,000
Comments:
Unrenovated 3 bedroom, 1 bathroom 1930's English-style brick house on approx 714sqm. Closer to Camberwell junction
Canterbury
Source:
Noel Jones
Date:
May 2009
Address:
Irilbarra Rd, Canterbury
Price:
$1,650,000
Comments:
4 bedroom, 2 bathroom townhouse on approx 448sqm
Source:
Jellis Craig
Date:
June 2009
Address:
Alexandra Ave, Canterbury
Price:
$1,915,000
Comments:
4 bedroom, 2 bathroom family home on approx 775sqm
Surrey Hills
Source:
Noel Jones
Date:
June 2009
Address:
Chestnut St, Surrey Hills
Price:
$910,000
Comments:
4 bedroom, 2 bathroom weatherboard house on approx 858sqm. Marketed as a "renovate or rebuild"
Source:
Cantwells
Date:
June 2009
Address:
Kennealy St, Surrey Hills
Price:
$1,265,000
Comments:
4 bedroom, 2 bathroom renovated Californian Bungalow on approx 700sqm
Mont Albert
Source:
Hocking Stuart
Date:
August 2009
Address:
Curlewis St, Mont Albert
Price:
$1,065,000
Comments:
4 bedroom, 2 bathroom renovated period house on approx 569sqm
Source:
Hocking Stuart
Date:
February 2009
Address:
Proudfoot St, Mont Albert
Price:
$1,250,000
Comments:
Cape Cod style renovated 4 bedroom, 3 bathroom weatherboard on approx 735sqm
Antony Bucello
Top
| | |
| --- | --- |
| | Ignore Them! |
The great price quote debate will continue to be a 'hot topic' in the media, (especially as we enter spring and more comes onto the market). Buyers need to understand now that they are never going to win the price quote 'war'. This is why the constant 'round in circles' argument is so very frustrating for those of us that work in the industry.
It is quite simply an impossible task to regulate the industry to quote fairly for both vendor and purchaser. The closest option is to simply not quote a price – and this isn't very helpful to buyers who don't know the market and will get equally confusing information when they ask the selling agent for a 'verbal' quote.
Every selling agent knows that to run a successful auction means attracting as may buyers as possible. The more buyers prepared to put their hand up at auction the better the result. No agent is going to risk 'over cooking' a property by quoting too high. It will always be placed - at the very least - a 'conservative' level.
If you think complaining to the REIV or CAV will make a difference think again. Out of the 80 real estate agencies that were raided across Melbourne as part of an underquoting 'probe' only approximately ten percent were found to be in breach of the law advertising 'less' than the selling agents estimated price.
Remember the vendor is PAYING the selling agent to get a premium price. The only way to level the playing field is to pay a buying agent to assist you to pay the right price.
If you don't want to pay someone to assist you to purchase here are a few tips.
Change your buying psychology and ignore the price quote because there is only one way to educate yourself on the market - that's 'leg work!'
Start your research early – start when you're 'thinking' about buying and in the process of getting your finances organised, not when you're in a position to 'impulse' buy on a whim without market knowledge and risk pay too much. (Remember even with pre-approval the bank needs to value the property before they will agree to a loan. If you pay more than the property is valued by the bank, then you may not get the loan you need which could lead to losing your deposit and having legal action taken against you.)
Walk through open for inspections, follow auction campaigns, and start what I would call a 'market monitor'. This is a simple excel document that can help you get a 'feel' for what you can and can't afford.
When a property you like first hits the internet note the property's address, the quoted price (which must be updated as the campaign progresses), a brief description of the property (2 bedroom updated apartment with off street parking) and - when it sells - the sale price.
It may take time before you start shopping with realistic expectations and doing as we do – ignoring the price quotes – but your expectations will start to become more realistic.
Example of 'market monitor'
| | | | | | |
| --- | --- | --- | --- | --- | --- |
| Address | Suburb | Auction Date | Description | Advertised Price | Sold Price |
| 5/45 Southly St | Elwood | Sat 15th August | Basic 2 bedroom with small balcony and OSP | $400,000 - $440,000 | $527,000 |
| 8/57 Ormond Esp | Elwood | Sat 15th August | Renovated 2 bedroom with balcony and OSP | $530,000 - $580,000 | $580,000 |
| 2/18 Grandview | Prahran | Sat 29th August | Renovated 2 bedroom with balcony and undercover OSP | $480,000 - $520,000 | $582,000 |
| 21/31 Upton Rd | Prahran | Sat 22nd August | Top Floor with city views and OSP. Renovated inside | $380,000 - $418,000 | $450,500 |
| 9/43 Rockley Rd | South Yarra | Sat 22nd August | 2 bedroom - needs updating, balcony, OSP | $460,000 - $510,000 | $561,000 |
| 8/29 Park St | South Yarra | Sat 29th August | Renovated with balcony and 'wow' appeal | $500,000 - $550,000 | $621,000 |
| 7/1 The Righi | South Yarra | Sat 22nd August | Renovated 2 bedroom | $460,000 - $510,000 | $552,500 |
| 4/20 Tennyson St | St Kilda | Sat 22nd August | 2 bedroom, renovated with OSP and 'wow' appeal | $510,000+ | $646,500 |
Catherine Cashmore
Top
| | |
| --- | --- |
| | Property Highlight in Bayside |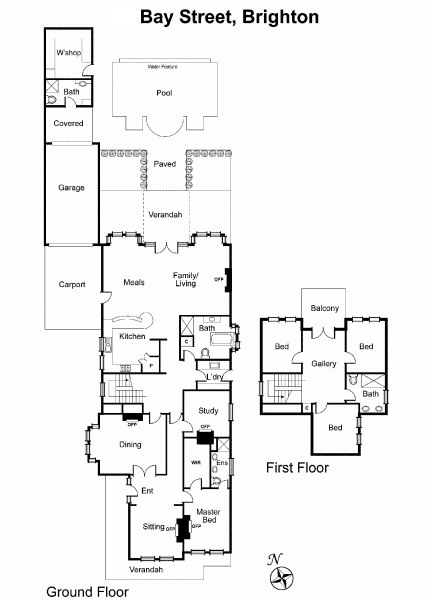 The changing price of this property is listed below:
5 Bedroom period home with pool on 825sqm land. Bay street being a busier street in Brighton.
1975 - $62,000

1977 - $76,500

1979 - $73,000

1981 - $108,500

1989 - $480,000

1995 - $540,000

1996 - $460,000

2009 - $2,230,000
Sam James
Top
Augmented Reality
This month I would like to focus on a new technology instead of a product.
Augmented reality is a process of taking video footage and super-imposing computer generated graphics on top of it in real-time, making it possible for much more immersive applications and game on mobile phones, pda's, in cars and on a pc or console.
It works by using a pattern or picture that the computer recognises, then the computer layers it's graphics on top of that picture and makes the adjustments for movement and rotation according to where you move the graphic.
Augmented reality is currently in the early stages of development, but is looking very promising as the next big thing. There is not a lot to say about Augmented Reality, the videos below better demonstrate how it works.
It is being used by some advertising agencies to promote new movies and products.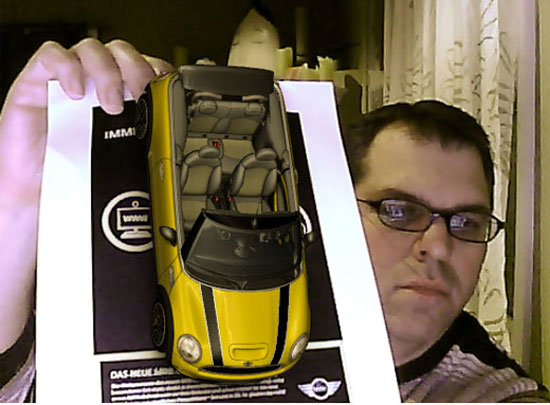 Example: (you will need a webcam)
Site for the new transformers movie:
Weareautobots

It is hoped that is will help businesses sell products and services.
Example:
An Augmented reality business card:
Youtube

Make magazines and ads a lot more interesting.
Example:
An Augmented reality magazine: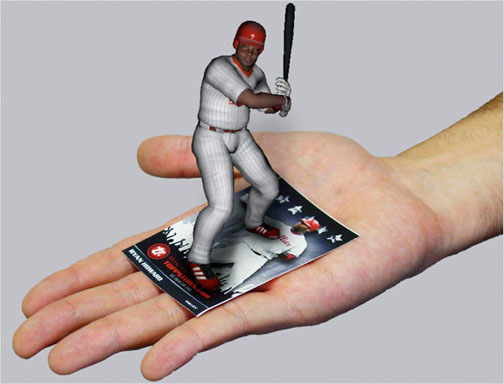 Youtube

It opens up a whole new way to play video games
Example:
An Augmented reality IPhone game:
Youtube

And use GPS
Example:
An Augmented reality IPhone GPS App:
Youtube

Even the big game companies are starting to use it


Microsoft - Project Natal (Youtube) (not quite the same, but it uses the same technology)

Sony - Eyepet (Youtube)
With new handheld device technology implementing built in camera and GPS capabilities, we should start seeing a lot more of this technology in smaller products in the next few years.
Images from: blog.360dgrs.nl, designboom.com & geeky-gadgets.com
Chris Thursfield
Top
Ingredients: (Don't be discouraged by the amount of ingredients, the recipe is very simple)
2 small single (300g) chicken breast fillets
1/2 teaspoon paprika
1 teaspoon vegetable oil
Salt and freshly ground black pepper
1kg potatoes, sliced thickly
250g green beans
1/4 cup (75g) mayonnaise
1/3 cup (80g) sour cream
1 clove garlic, crushed
1 tablespoon lemon juice
1/4 teaspoon paprika, extra
4 green onions (green shallots), sliced thinly
2 sticks (150g) celery, sliced thinly
1/4 cup whole mint leaves
1/4 cup whole flat-leaf parsley leaves
1 tablespoon plain yogurt
1 clove garlic, crushed
2 teaspoons finely grated lemon rind
2 tablespoons lemon juice
2 tablespoons seeded mustard
Salt and freshly ground black pepper
Method:
1. Cut chicken breasts in half horizontally. Combine chicken with paprika, oil, salt and pepper in a medium bowl. Stand for 5 minutes.
2. Meanwhile, boil, steam or microwave potatoes until almost tender. Add beans, cook until potatoes and beans are just tender. Drain.
3. Cook chicken on a lightly oiled heated grill plate (or grill or barbecue) until browned on both sides and just cooked through.
4. Combine mayonnaise, sour cream, garlic, juice and extra paprika in a small bowl. Pour mayonnaise mixture over combined potatoes, onions, celery, mint and parsley in a large bowl. Toss to combine; season to taste with salt and pepper. Serve potato mixture topped with beans and chicken.
5. Not suitable to freeze.
6. Vegetables suitable to microwave.
*Recipe From Australian Women's Weekly
Chris Thursfield
Top
| | |
| --- | --- |
| | Did you know? |
Jokes (bad but funny):
1. A guy went to a psychiatrist. "Doc," he said, "I keep having these alternating recurring dreams. First I'm a teepee, then I'm a wigwam, then I'm a teepee, and then I'm a wigwam. It's driving me crazy. What's wrong with me?"
The doctor replied, "It's very simple. You're two tents."
2. A linguistics professor was lecturing his class one day. 'In English', he said, 'A double negative forms a positive. In some languages, though, such as Russian, a double negative is still a negative. However, there is no language wherein a double positive can form a negative.' A loud voice from the back of the room piped up, 'Yeah, right.'
Useless Fact:
1. American Airlines saved $40,000 in 1987 by eliminating one olive from each salad served in first-class
2. Rats multiply so quickly that in 18 months, two rats could have over a million descendants
Brainteaser:
Q. This is an unusual paragraph. I'm curious how quickly you can find out what is so unusual about it? It looks so plain you would think nothing was wrong with it! In fact, nothing is wrong with it! It is unusual though. Study it, and think about it, but you still may not find anything odd. But if you work at it a bit, you might find out! Try to do so without any coaching!
Solution »
*Joke from rinkworks.com & guy-sports.com, Fact from blogs.ibibo.com & humorsection.blogspot.com , Brainteaser from lifeisajoke.com
Chris Thursfield
Top
---
Kind regards from the team at JPP.
If you have a friend or family member looking for property, please feel free to forward our newsletter on to them.
Don't forget to comment on our blog.
For our overseas clients and visitors, JPP now has a website translator. Just scroll to the bottom of the homepage, click 'Translate this website', select your language and then click 'Click here to return to the homepage'.
Top