July 2009 Newsletter
Our monthly email newsletter reports on the state of the Melbourne Real Estate market, keeps you informed and up to date on what's happening at JPP Buyer Advocates, as well as presenting some of our recent success stories.
to Subscribe, send an email to: chris@jpp.com.au
to un-Subscribe, send an email to: chris@jpp.com.au


| | |
| --- | --- |
| | Market Overview |
As expected the The Reserve Bank of Australia has kept interest rates on hold at 3 percent, the lowest level since 1960
The clearance rates have firmly entrenched themselves above 80%. The market is moving relentlessly upward. Whilst the first home buyers, who are building new dwellings, may be eligible for up to $35,000, the smart purchasers are looking for good long term growth investments.
These will not be found in new estates. These will be found in good pockets of firmly established suburbs with good amenities. All the papers this week are talking about "unfathomable" results. They are talking about how the new estates are leading the way forward with growth. This will last only as long as the grants do. Most of the commentators go on to say this was inconceivable to think our property market would move the way it has.
This is almost comical. It was so obvious what was happening in our Melbourne's property market late last year and certainly January and February this year. In December last year we wrote in this column – December 15th 2008
"All in all, properties that are in good locations that show a history of good capital growth, have an improving yield and are under $500,000 will be the hottest property for the first six months of next year. In the later half of the year, depending on the economic outlook and what consumer sentiment brings, properties between $500,000 and $1M will be the next bracket to move. Once the economy begins to recover, properties above $1M will rebound extremely well. If you are in the market for this type of property, spring 2009 may well be the last time to buy at reduced prices before a recovery in early 2010."
The only change to exactly what has happened is it was a little quicker than anticipated. Anyone wanted to be in the Melbourne property market in the next few years needs to think about purchasing NOW!!!!
Supply and demand are the two elements of price movement. All contributing factors have a bearing on either supply or demand. If people decide not to purchase now for any reason that will affect demand. Conversely, if people decide not to sell property or sell because they are forced to, then this affects supply.
We currently are tens of thousands of dwellings short of what we need in Melbourne now. It does not matter whether buying or renting you still need a place to live and we do not have enough dwellings. Even if people become unemployed in droves – even if it reaches 10% and people start selling their houses. The extra supply will not exceed demand. And all of the people who are selling will still need to rent. This will push up rental returns and therefore bring more investors to the market increasing demand.
The only thing that will slow price growth in the Melbourne property market is interest rate increases. If the interest rate rises faster than rental returns, which is not in our foreseeable future, this would slow the investors and all but stop the first home buyers. If this occurred it would also strangle businesses and plunge us very sharply into the recession the rest of the world is currently experiencing. The Reserve Bank is highly unlikely to do this.
Short of massively rising interest rates or Armageddon, I can't see property prices falling anytime soon. In fact property prices will increase more rapidly over the next decade than they did over the last. People with lower budgets have to buy much further from Melbourne CBD. This will have an impact on everything from government infrastructure planning to the effect on the environment.
If you want to secure good long term wealth creation you should think about direct property investment. Call us now and we can assist you with your next purchase.
Ian James
| | |
| --- | --- |
| | Some Of What We Have Bought Recently |
Some of our recent sales, we can not list them all, we apologise to recent past clients if we have not got your home on here.
Glen Waverly - Large Family home
Lara - Family Home
Moonee Ponds - First Home Buyer
Watsonia - Investment Property
Belmont - Family Home
Greensborough - Family Home
Glen Waverly - Town House
Carlton - Large Apartment
Balwyn North - Large Townhouse
Ocean Grove - Vacant land ready to develop
Elwood - Beachside Apartment Investment
Brighton - Family Townhouse
Frankston South - Large Family Home
Doncaster East - Large Family Home
Glen Iris - Large Period Home
Yarraville - Period Home
Armadale - Large Apartment
Geelong - Large Townhouse
Ormond - Period Home
Kensington - First Home Buyer
Aspendale Gardens - Large Home
Watsonia - Family Home
Collingwood - Warehouse Conversion
Sandringham - Large Family Home
Bentleigh - Large Family Home
Caulfield - Period Home
Hampton - Family Home
Brighton - Large Family Home
East Geelong - Family Home
Seaford - Investment Property
| | |
| --- | --- |
| | First Home Buyers |
JPP buyer Advocates assists people with all budgets
ensuring they buy the right property for the right price
FIRST HOME OWNERS
JPP has been able to assist 100's of first home buyers.
We have had many first home owners needing help to understand that when buying their first home they should be aiming at setting themselves up to be able to begin a property portfolio for their own superannuation & their own children.
When purchasing your first home it can be daunting & scary to think about what you want & what you will get.
But lets get real when we go out to find that perfect first home for ourselves we always want MORE, we always want BIG, we always want THE BEST.
Therefore many of the newspapers & TV reports are advertising & showing all these brand new estates with fantastic BIG new homes with theatre rooms, beautiful out door areas, & walking tracks near by. AND yes we have all been tempted by these. What they don't explain is the train line wont come through for years, or the school won't open for years, or you will have builders working around you for the next however many years.. AND usually these estates are so far from the CBD that you may not have thought about the extra fuel cost, or the fact you will need a car each...These additional costs all add up and when buying we need to ensure all of this has been thought through.
We have all probably started our lives in an estate style living, (and I would never say don't do it!! It is a great lifestyle for a young family or couple.)
At JPP we would suggest you check other options & look into what the houses which have been established for a couple of years are now selling for in this particular area, you would most likely find they are asking for more than the new homes are selling for....so think about it, when a person comes to buy in the area, (usually a fist home owner) why would they buy your 2 yr old house when they can get a brand new BIG house with outdoor area & theatre room for less.
This is where JPP Buyer Advocates would show you areas with proven capital growth & help explain how these areas are likely to perform. While an area still has a lot of vacant land to build on, your house will not give as good a capital growth return until the area is far more established such as an area closer to the good public transport, schools & amenities surrounding. (This is not to say if you stay in a newer area long enough it wont perform, almost all property will show some form of growth over time.)
I have not even touched base yet on ensuring all the contracts have been checked by a solicitor – prior to signing!, JPP Buyer Advocates would be happy to sit down with any potential first home owners & answer any questions or queries you may have. Just remember that when we buy our first home, it is potentially the growth from that one which will buy our 2nd, 3rd, & so on...and this is possible, as we have shown investors who are now doing this.
Below shows the new areas where the first home owner grants have been applied for, As you can see, the majority are new areas are without full amenities. Showing the purchases will have little or no capital growth for the first few years, which sometimes can make a difference if you NEED to sell.
I will go more over investors in the next newsletter. Don't forget to keep sending in any questions you may have, we will publish as many as we can.
FHOG Top 20 Postcodes for May 2009
| | | |
| --- | --- | --- |
| Postcode | Suburbs | Application Count |
| 3030 | Derrimut, Point Cook, Werribee | 138 |
| 3064 | Craigieburn, Roxburgh Park | 128 |
| 3029 | Hoppers Crossing, Tarneit, Truganina | 127 |
| 3977 | Cranbourne, Skye | 122 |
| 3023 | Burnside, Cairnlea, Caroline Springs, Deer Park | 117 |
| 3810 | Pakenham | 89 |
| 3350 | Ballarat, Alfredton, Canadian, Mt Clear | 70 |
| 3805 | Fountain Gate, Narre Warren | 69 |
| 3337 | Melton, Toolern Vale | 68 |
| 3752 | Morang South | 63 |
| 3021 | Kealba, St Albans | 62 |
| 3754 | Doreen, Mernda | 62 |
| 3199 | Frankston, Karingal | 59 |
| 3037 | Delahey, Hillside, Sydenham, Taylors Hill | 53 |
| 3216 | Belmont, Grovedale, Highton, Marshall | 52 |
| 3174 | Noble Park | 50 |
| 3136 | Croydon | 48 |
| 3550 | Bendigo, White Hills | 46 |
| 3806 | Berwick, Harkaway | 45 |
| 3175 | Dandenong | 44 |
This graph is from premier.vic.gov.au
Sam James
| | |
| --- | --- |
| | What Does The Median Price Buy You? |
Kensington, Ascot Vale, Moonee Ponds & Essendon
Simply looking at the median price of a suburb does not necessarily mean you can afford to buy in that suburb. You must not only consider your budget but also the type of property you are wanting to purchase.
For example, if your budget is $650,000 and you are wanting to buy a renovated 3 bedroom double fronted period house in Moonee Ponds, then you are dreaming. Either start looking for a 2 bedroom single fronted or change suburbs to one where the property you are looking for exists in the budget you have.
Median prices should be used as a guide only. All property needs to be assessed on it's own merits taking into consideration current market conditions. Generally speaking, the better located and larger sized properties, that are well presented with good floor plans, particularly those with features (eg period), will most likely be above the median price for that suburb. Properties with smaller land, ordinary floor plans and those that are poorly located and/or poorly presented tend to be the ones that sell below the median.
Most of the properties we would buy here at JPP for our clients would be above the median for that particular suburb.
Below are the median prices (source REIV) of Kensington, Ascot Vale, Moonee Ponds and Essendon followed by an example of what the March 2009 median house price will buy you in each of the suburbs.
Suburb

(km to CBD)

Lower

Quartile

March 09

Median

Upper

Quartile

Houses

Kensington (4)

$444,500

$529,000

$579,950

Ascot Vale (6)

$520,000

$620,000

$775,000

Moonee Ponds (7)

$577,750

$618,750

$714,125

Essendon (9)

$645,000

$820,000

$1,050,000

Units

Kensington

$321,350

$373,000

$437,250

Ascot Vale

$315,000

$425,000

$537,500

Moonee Ponds

$388,750

$434,000

$464,000

Essendon

$359,250

$428,000

$541,250
KENSINGTON

<![if !vml]><![endif]>

<![if !vml]><![endif]>

Source:

Biggin & Scott

Date:

April 2009

Address:

79 Rankins Rd

Kensington

Price:

$531,500

Comments:

Renovated single fronted semi-detached 2 bedroom brick house with a good floor plan. Good position on approx 184sqm land. No car access
ASCOT VALE

<![if !vml]><![endif]>

<![if !vml]><![endif]>

Source:

Biggin & Scott

Date:

April 2009

Address:

48 Francis St

Ascot Vale

Price:

$618,000

Comments:

Freestanding renovated single fronted 2 bedroom Victorian on approx 250sqm. Good position with car space but ordinary floor plan with the bathroom still at the rear of the property
MOONEE PONDS

<![if !vml]><![endif]>

<![if !vml]><![endif]>

Source:

Brad Teal

Date:

May 2009

Address:

68 Vine St

Moonee Ponds

Price:

$622,500

Comments:

Renovated single fronted 2 bedroom + study Edwardian on approx 345sqm. Car accommodation from rear ROW. Ordinary floor plan with the bathroom still at rear
ESSENDON

<![if !vml]><![endif]>

<![if !vml]><![endif]>

Source:

Thomson

Date:

March 2009

Address:

294 Buckley St

Essendon

Price:

$820,000

Comments:

Renovated 3 bedroom, 2 bathroom brick house on approx 900sqm on a very busy road
Antony Bucello
| | |
| --- | --- |
| | Investment Opportunities in Geelong |
Investors will note that in many instances suburbs that are normally not associated with topping capital growth are now featuring in the numbers game.
Geelong is no different. The strong performing suburbs of Newtown and Geelong West are in many cases out of the reach purchasers and in particular first home buyers. This has seen significant price increases in the neighbouring suburbs. Examples in the west of Geelong are Herne Hill and Hamlyn Heights. In the north pockets of North Geelong are now becoming popular and in the east Newcomb has seen some good results in the recent quarter. Investors must be wary of short term spikes. I don't believe this is the case in the areas mentioned. Homes in these suburbs can be purchased from as little as $230,000 and most investors can budget on spending less than $300,000 to gain the right property when growth factors are considered. Geelong is well worth consideration for an addition to your portfolio. Further information relating to investment opportunities in Geelong can be obtained by contacting JPP.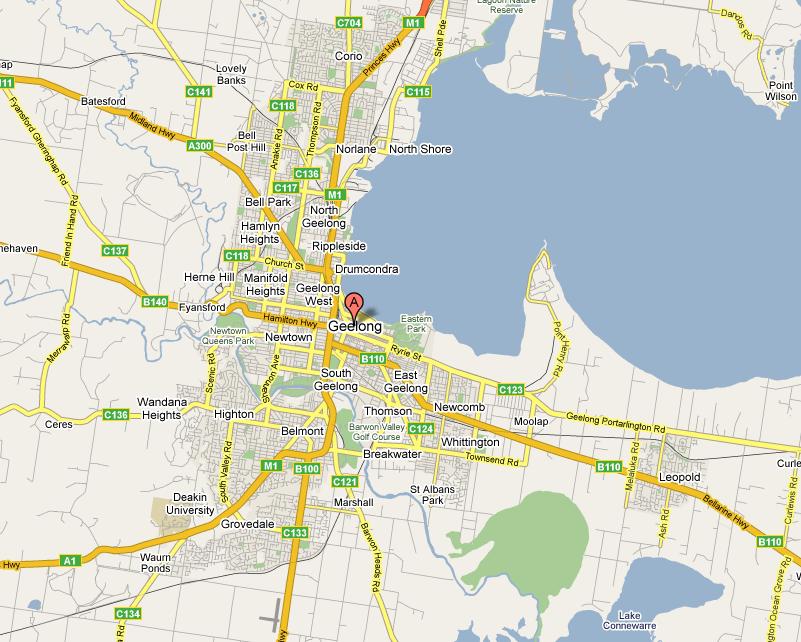 *image from maps.google.com.au
Mike Walmsley
| | |
| --- | --- |
| | Spotlight on Melbourne Suburbs |
In our regular spotlight section we examine a selection of Melbourne suburbs, highlighting what's happening in these areas right now.
St Kilda East (Including Balaclava & Ripponlea)
Municipality: City of Port Philip
Population: 12,188 (2006 census)
Postcode: 3183
Location: 6km South-East of the CBD

St Kilda East has been a quiet achiever for many years. It has been over looked by those looking to be in an apartment by the beach and those wanting to have a prestigious address. But that is now changing…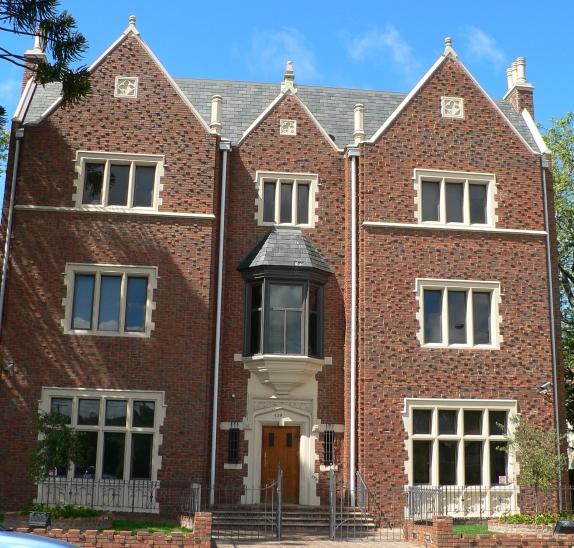 St Kilda East has some fantastic infrastructure; it is serviced by two train stations, one at each main shopping street. Ripponlea Station is located in Glen Eira Road which has a small set of strip shops, mostly food stores and restaurants. Among these stores and cafes is one of Melbourne's best restaurants, Attica, which was awarded two chef hats from the age good food guide. Balaclava Station is on Carlisle Street, which is the bigger of the shopping strips. Carlisle Street has had a big upgrade in recent years, now making a trendy shopping precinct with some fantastic restaurants and cafes.
St Kilda East has many Synagogues scattered throughout it to service the large Jewish population in the area. Some of the buildings have been there for over 100 years, as St Kilda East was settled in the 1850's. Along with St Kilda East having many places of worship there are also quite a few schools in the area, both religious and non religious. It has become a very nice inner city family area.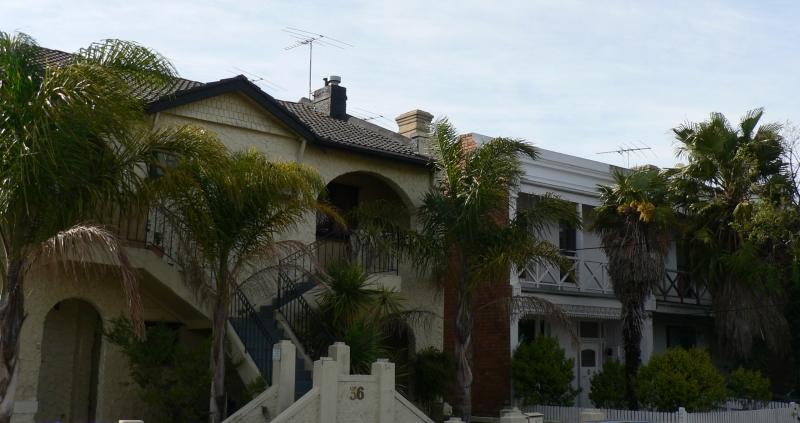 There are quite a few apartments in St Kilda East, most of these 1960's blocks which have seen a surge in demand in recent years. They are mixed in with beautiful period homes, ranging from Double storey terrace homes to Californian Bungalows and Art Deco homes.
With its proximity to Melbourne and its fantastic infrastructure St Kilda East is a very good area for investment, affordable apartments returning a good rent or for the owner occupier looking to be close to the action.
Median House Prices (St Kilda East)
Lower
Quartile
Mar 08
Median
Upper
Quartile
Mar 09
Median
Annual
Change
St Kilda East
$707,750
-
$1,028,750
$818,000
-
Source: REIV. March 2009
Median Unit Prices (St Kilda East)
Lower
Quartile
Mar 08
Median
Upper
Quartile
Mar 09
Median
Annual
Change
St Kilda East
$293,725
$376,500
$454,000
$369,000
-2.0%
Source: REIV. March 2009
Courtney James
| | |
| --- | --- |
| | Technology Monthly |
Onlive Gaming Service
Announced at the Game Developers Conference this year, Onlive is a new way to play games that may eradicate home consoles and make the need to upgrade your PC obsolete.
It works by using a small unit which you connect to your TV or even just a small browser plugin for your PC or MAC, you log on to the service and play which ever game you want from Onlive's extensive list of games, pay a small fee and then start playing. The difference with Onlive to any other service is that there is no downloading, waiting or having to have the latest technology because when you are playing, you are actually playing on Onlive's servers many hundreds of kilometres away and what you see on your screen is streaming video sent to you of your game.
This is thanks to Onlive's new super fast servers and algorithm compression technology, making it possible to send your controller input and have it returned as movement on the screen without any noticeable delay... allowing it to seem as though you are playing the game directly from your home console, PC or Mac.
The service is set to launch later this year in North America and while they haven't set a date for Australia yet, It shouldn't be too far away.

*image from onlive.com
More info and videos can be found at Onlive
Chris Thursfield
| | |
| --- | --- |
| | Recipe: Cheesy Gnocchi Bolognaise (serves 6) |
Ingredients: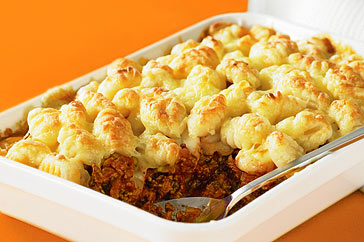 1 tablespoon olive oil

1 brown onion, finely chopped

2 garlic cloves, crushed

750g lean beef mince

600ml bottle Italian tomato pasta sauce

625g packet fresh gnocchi

150g Tasmanian Heritage St Claire Swiss-style cheese, grated
Method:
1. Preheat oven to 200°C. Heat oil in a non-stick frying pan over medium heat. Add onion and garlic. Cook for 5 minutes or until soft. Increase heat to medium-high. Add mince. Cook, stirring with a wooden spoon to break up mince, for 5 minutes or until browned.
2. Add pasta sauce. Season with salt and pepper. Bring to the boil. Reduce heat to medium. Simmer for 10 to 15 minutes or until sauce thickens.
3. Meanwhile, cook gnocchi in a saucepan of boiling, salted water for 3 minutes or until partially cooked (baking will complete the cooking). Drain. Spoon bolognaise into a lightly-greased, 6cm deep, 24cm x 30cm (base) baking dish. Top with gnocchi. Sprinkle with cheese. Bake for 15 to 20 minutes or until cheese is melted and sauce bubbling at edges.
4. Serve with a salad
*Recipe From Taste.com.au
Chris Thursfield
| | |
| --- | --- |
| | Did you know? |
Useless Fact:
anatidaephobia is the fear that somewhere, somehow a duck is watching you.
Brainteaser:
Q. Can you name three consecutive days without using the words Monday, Tuesday, Wednesday, Thursday, Friday, Saturday, or Sunday?
Solution »
*Joke from lotsofjokes.com, Fact from answers.com, Brainteaser from lifeisajoke.com
Chris Thursfield
| | |
| --- | --- |
| | Dax Report |
As you can see Dax has grown yet again. She is a lot bigger now and she just keeps growing.
This beautiful photo was taken a few days ago by Emily Thursfield.
Courtney James
---
Kind regards from the team at JPP.
If you have a friend or family member looking for property, please feel free to forward our newsletter on to them.
Don't forget to comment on our blog.
For our overseas clients and visitors, JPP now has a website translator. Just scroll to the bottom of the homepage, click 'Translate this website', select your language and then click 'Click here to return to the homepage'.