June 2010 Newsletter
Our monthly email newsletter reports on the state of the Melbourne Real Estate market, keeps you informed and up to date on what's happening at JPP Buyer Advocates, as well as presenting some of our recent success stories.
to Subscribe, send an email to: chris@jpp.com.au
to un-Subscribe, send an email to: chris@jpp.com.au

| | |
| --- | --- |
| | Staff News |
Melbourne Home Buyer & Property Investor Show July 23rd - 25th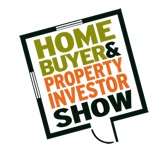 JPP Buyer Advocates will be at the Home Buyer Show again this year The last few years has been a great success, with many ideas for home buyers and plenty of information available.. Be sure to pop in to our stand F58 & say hello. We are next to the Investor stage, you won't miss us. You will have the opportunity to win an iPod Nano daily. If you are looking to buy further down the track, check out the show...
If you want to buy now & get into the market, increase your portfolio, or upsize. Now is the time!!!!!! call us now for a meeting, & we can help you.....
For more information on the show click here
| | |
| --- | --- |
| | Market Overview |
With the long weekend and the lack of auction numbers, the clearance reached 77% over the weekend. Sales for the week were also low at 525. These reports are made to the REIV every week. Next weekend has been labelled the biggest June weekend in history. There are reportedly over 1000 auctions due next weekend. If we assume the normal 7-8 hundred private sales occur and the normal sales numbers this year have been around 1200 per week, then we can surmise a normal clearance rate for next weekend will be about 50%.
A 50% clearance rate will make newspaper headlines. "The bubble has burst" or "Property in Melbourne goes bust". But in fact if a clearance rate comes in at around this number, then it would be normal. If it happens to come in around 60% or above, which is where I believe it will be, then it will be an enormous vote of confidence in the property market.
Craig Binnie wrote an excellent article on Saturday for the Herald Sun, showing how long it has taken for some suburbs in Melbourne to double in price. Every one of these suburbs makes sense from long term capital growth. Not one of these suburbs is an "Estate" suburb. Regular "hotspots" from property spruikers on TV and who advertise heavily through seminars will tell you Tarneit, Melton, Werribee, and other regional and fringe suburbs are the current hot spots. None of these areas are even remotely likely to double in value within the next seven years.
Most of these Suburbs that Craig Binnie has written about have the tried and tested attributes for good long term capital growth. Great infrastructure; that is good transport, good access to shopping, good access to freeways, thereby offering easy access to the CBD. They usually have good access to both good public and or private schools. And the areas are built out. Any suburb that has development options on open land is unlikely to show good capital growth until it is fully developed. This goes for open tract land in South East Queensland, or Docklands in Melbourne where there is plenty of room to build more towers. Areas such as Tarneit, Melton and Werribee: these areas will still be being developed for years to come.
When you hear property spruikers telling you that yield, depreciation and plenty of stock are the best attributes of buying property - think again. If something is easy and cheap and plentiful, do you really think this will appreciate faster than something that is limited in numbers, difficult to purchase because of the interest in it and takes plenty of time to find, assess and negotiate???? Which is likely to be worth more in 5 years; a bottle of Grange or a current bottle of red from a large commercial winery. When looking for property think about supply and demand! The more limited the supply and the greater the demand, the faster the capital growth.
There is no such thing as a free lunch. To buy good property takes time and expertise. Think about coming in and having a chat to one of our advocates before you make your next property purchase, whether it be to live in or as an investment; we can assist you. There is no obligation for our first meeting.
Ian James
Top
| | |
| --- | --- |
| | Spotlight on Melbourne Suburbs |
In our regular spotlight section we examine a selection of Melbourne suburbs, highlighting what's happening in these areas right now.
Berwick
Municipality: City Of Casey
Population: 36,420 (2006 census)
Postcode: 3806
Location: 40km from Melbourne CBD

Whilst Berwick may be over 40klms from the CBD it is easily accessible via excellent freeways. Berwick has such a mix of housing from lovely Period homes on extra large blocks on the hill in Old Berwick to brand new homes being built on small blocks suitable to families who are choosing the low maintenance lifestyle.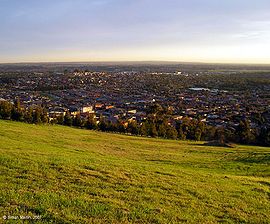 For those who have lived there for years will have seen the Berwick village have little change as it is still & will continue to have that feeling of quietness while still having all the luxuries of the cafes with sidewalk tables, offering excellent breakfast lunch & dinners to those boutique shops that have been there for years. The main street is tree lined with plenty of parking to enable all the people from out of Berwick who continue to frequent the town because of the feel & friendliness. Each Sunday Morning you can visit the regular stall holders & locals at the Akoona Market, The area is the home to some of the areas better school, both Public & Private, while also having a Monash University campus, as well Chisholm institute of tafe.
Neighbouring suburbs are Narre Warren - Home to Fountain Gate shopping centre, Beaconsfield, Harkaway, Upper Beaconsfield Berwick station is on the Pakenham line, Approx 1hours Journey from Berwick to Flinders St Station Melbourne.
The Berwick Inn on the corner of High Street and Lyall Road, was licensed at Berwick in 1857 as the Border Hotel. The original one-storey section is now the bar. The two-storey section was added in 1877 as the railway approached. The western section was built later in the century. The first licensee was Robert Bain who owned the town's first store and post office and donated the land on which the shire hall was later built.
The Border Hotel was an important local centre in the early days. Aside from being the first pub on the townsite it was also a stopping place for coaches en route to Gippsland, as it involved climbing the hill in Berwick the horses were watered and rested then they stopped at Beaconsfield over the hill to rest after the climb and descent. Bain was the first secretary of the Berwick Roads Board and its initial meetings were held at the hotel from 1862 to 1865. The first local police court was held at the hotel in 1865 and it also served as a licensing court.
Median House Prices
Lower
Quartile
Mar 09
Median
Upper
Quartile
Mar 10
Median
Annual
Change
Berwick
$405,000
$390,750
$565,500
$470,000
20.3%
Source: REIV. March 2010
Median Unit Prices (not enough data)
Lower
Quartile
Mar 09
Median
Upper
Quartile
Mar 10
Median
Annual
Change
Berwick
-
-
-
-
-
Source: REIV. March 2010
Photo's from Wikipedia under the Creative Commons Licence
Sam James
Top
| | |
| --- | --- |
| | Recent Articles Of Interest |
Unprecedented auctions numbers for the next month
REIV CEO Enzo Raimondo said that there has been a shift in the residential property market in Melbourne over the past month, with six successive interest rates and unseasonably high auction numbers having an impact.

"The six interest rate rises totalling 1.5% are now impacting on the market"

"Stock levels have also increased with over 50 per cent more homes scheduled for auction over the next four weeks than is usually the case."
Read the rest of this article here (source: REIV)
---
Does the auctioneer have to announce the reserve?
Attendees and bidders at auctions are used to hearing the auctioneer announce that the property is on the market at a certain stage in the auction. Sometimes they simply announce when it is on the market and sometimes they go back to consult with the vendors before making any announcement. The timing usually depends on the pace of the bidding and the instructions they have received from the vendor.
Read the rest of this article here (source: REIV)
---
First Five Months: Market Review
The first five months of 2010 are now completed and the auction market has delivered some remarkable outcomes.
In February and March, the first two months in which a substantial number of auctions are held, the market exhibited record results. In February there were 2286 auctions, of which 85.6 per cent sold. In March there were 2931 auctions and the same clearance rate was recorded.
Read the rest of this article here (source: REIV)
Sam James
Top
| | |
| --- | --- |
| | Construction Vs. Established |
We would all love to live in a brand new 4 bedroom, 2 bathroom home with informal and formal living areas and a state of the art kitchen, or at least I know I would.

It can be achieved two ways - you build your own dream home or you buy someone else's. I have strongly considered both. When looking to build my advocate mind went to the areas we could afford to do this in - did they have transport, shops, and other important infrastructure or were they predominately in the middle of nowhere? My female mind on the other hand went to the shiny kitchens and bathrooms in the display houses. Little did I know that these wow display homes were the top of the range - not the price on the brochure. I could not find a suburb that fit my parameters (good capital growth, new house, big land) under $500,000.
Ian speaks about some of the areas that you can build your (affordable) dream home in. He also speaks about the lack of good capital growth in those areas. There are very few areas that have good capital growth which you can buy a large house under $500,000 in.
My solution was to keep my apartment in Caulfield and find a large house in an outer suburb that was established and had shown good capital growth since being developed years ago. The house was around other established houses, the area was already finished and the developers had moved onto another area a little further out. The house was already landscaped (extra when building), the driveway was paved (extra), the garage was done (extra) and the finish on the house was very nice (big extra when building).
Our happy medium was Berwick. We are 45km from the CBD, though with the freeways it is just over half an hour in off peak. We have a great set of shops, a good train line and some of the best schools in Melbourne.
I have heard so many horror stories from people who have built and been unhappy with the outcome that it did put me off a little and then my own research into these big estates has showed me that established is the way to go for investment.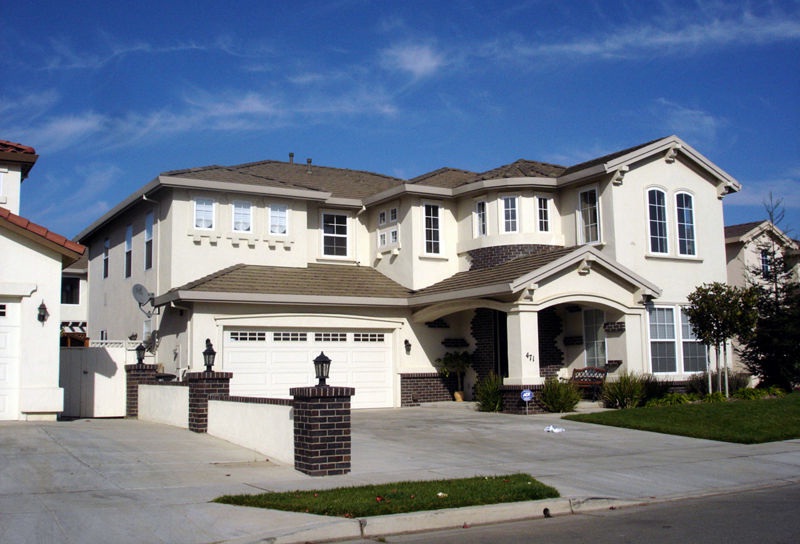 Courtney James
*Images from Wikipedia & Microsoft Clipart
Top
| | |
| --- | --- |
| | Purchasing On Main Roads - What's The Big Deal? |
OK we all know location is important right? Some suburbs are better to invest in than others. Real estate is all about long term capital growth, so choosing the right location for long term appreciation is always the first box to tick. However what is often over looked by inexperienced investors and home buyers is the position of the property within that location.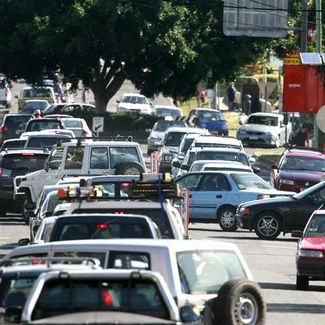 I can't tell you the number of times I've explained to a real estate sales agent I'm not interested in main road properties. It's often countered with avid protest listing all the reasons why the property should be worth considering.
If I'm searching apartments, it will no doubt be set at 'the rear of the block' - away from road noise. If a house then other factors come into the equation - the property has double glazing, is renovated, has a large land size, is a 'bargain' compared to similar homes in the area etc.
Clients often come to me with main road properties they're interested in. It's not hard to be tempted when priced out of a suburb you desire and 'lo and behold' a seemingly attractive affordable option presents itself. I can understand the thought process - my home country is the UK. When I initially came to Australia I wouldn't have blinked twice at the concept of main road living. However here's the comparison. You can fit the whole of the UK into the state of Victoria with a population heading towards 70 Million! Therefore finding a property away from a main road in England is harder to avoid and therefore not so detrimental to long term value.
When I point out all the factors involved in main road living it doesn't take long to educate a Melbourne based buyer through the investment and life style pit falls it represents. Usually the only negative factor they have considered is noise. This is clearly the most obvious draw back. Passing traffic, including trucks and public transport, promise a constant filter of background cacophony which will affect at least the outdoor areas around the property. The inside areas can be somewhat protected with double glazing and well designed doors, however in the summer it would be unreasonable to assume windows would be constantly closed so noise will affect the interior also.
However noise from passing traffic is only one negative aspect to consider. Main roads are frequented by more than just commuting traffic. They are our main arterials - often zoned industrial they offer minimal protection from certain business developments or even those high rise apartment blocks popping up around the city as Justin Madden's quick fix answer to our booming population. Shops, pubs, take always, petrol stations, all attract a general 'riff raff' of locals which in turn brings an extra layer of fracas. If you think building a higher front fence will protect somewhat against these worries beware - some councils restrict height parameters for fences facing the street, therefore making it difficult to totally cordon off the property. Along with this it's not unusual for litter to blow over the garden fence (dropped by pedestrians passing) and security issues can also be a consistent concern.
Other issues can include the fear of small children or pets escaping the front gate running into the road - not as uncommon as you may think. Also, if you have ever experienced the immense frustration trying to turn right onto a main road during peek hour traffic, you'll get a good idea what it must be like doing this from your own driveway. Spending ten minuets every morning accessing a main thoroughfare is enough to put undue stress on the most placid, and can also add an extra burden when the need is due to an emergency.
With all these points factored into the equation it's no surprise that the long term investment potential of properties with a main road address is affected. The saying goes that a property is only worth what a buyer will pay. One of the tricks for getting good prices for property is to attract as many buyers through the listing as possible. We've spoken about this before as a reason for quoting 'low'. Real estate sales agents don't so much sell a property as market a listing. Marketing is a challenge with main road positions. One trick is to list the property without an address. When the buyer rings to enquire to the location the negative aspects of the main road can be diminished as the agent points out the positive features the house offers such as those I listed at the beginning of this article.
Once the buyer attends an inspection other tricks are employed - closing the front door upon entry to diminish noise, and in some cases enhancing presentation of the house with hired furniture to distract from the obvious external downside.
In a booming market, (which is usually due to a shortage of listings - evident towards the beginning of this year) homes on main roads can often sell equally as well as properties in the surrounding quieter streets. Buyers needing to purchase and feeling the prolonged pressure searching in a city unable to equal supply with demand, will often overlook negatives in their search criteria. However in a market as we have at present - which is currently offering an unusually high surplus of property to choose from considering it's winter - buyers have more options to consider and therefore any vendor requiring, or hoping for a quick sale, can often end up dropping price - often considerably - as the only way to 'do the deal'.
When looking back at historical data there is a few common factors to be noted with these listings. Owner occupiers - and for that matter tenants - discover the down side of main road living within the first few weeks of occupation. Therefore main road property often has increased activity in its sales and rental history. Other points include extended number of days on the market and in some cases 'price reductions' evident during the term of the sales campaign. If listed for auction it's not uncommon for agents to encourage 'prior' auction offers - an auction is only 'fun' with healthy competition, and the risks of failure are higher if desirability can't attract enough bidders.
If all of the above doesn't caution you to steer clear, then make sure the prominent factor in your choice to live on a main road is due to 'life style' and not based on investment potential alone.
Catherine Cashmore
*Image from APN Online
Top
| | |
| --- | --- |
| | Investors - Tax Time |
That time of the year again!!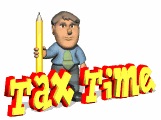 Congratulations to all who have been fortunate enough to get into the property market this financial year & add to your portfolios with investment properties. With rental vacancies still at an all time low, & interest rates still lower than 3 yrs ago, it is a secure investment if you make the right choice.
The growth over the last couple of years has helped a lot of investors increase there wealth to purchase more properties with the equity they have earned from there initial purchases. A financial planner will guide you and give you options which suit your lifestyle.
Many of us forget that having an investment property is not just sitting back & waiting for the capital growth to come (that will happen anyway if you purchased correctly in the first place).
Done forget to get your depreciation schedule done on each property, this makes tax time so much easier, With the depreciation schedule you get from Washington Brown or BMT Tax Depreciation , or any reputable quantity surveyor, you are able to forward a copy on to your account.
Remember to keep all receipts & additional expenses recorded, I find an excel works well, updating this on a regular basis. The thought of extra hours etc on this are gone if you keep it all up to date. Your accountant will be able understand all you have done easily, which in turn will save on accounting fees... Many good accountants will have a template ready for you to fill in.
It is also a good time to ensure you are getting what you are paying for with your property management you have chosen.
Are you getting all info needed to get Tax done?
Are inspections being done as they should be? 2 a year?
Are there any repairs required?
You are always better off to think preventative maintenance than to put something off until it is too late, This can become more costly when it becomes an urgent repair at midnight!!!
Finally relax, when all is done, tax time is over for another year, Now think about adding to the portfolio for next year, visit your financial planner & let them tell you how many more properties you can get.
Then call us for a chat or come on in for a cuppa!!
Keep Warm,
Sam James
*Image from Microsoft Clipart
| | |
| --- | --- |
| | Technology Monthly |
iPad Update
So now I have an iPad and have had a chance to have a play with it I can give a more accurate review.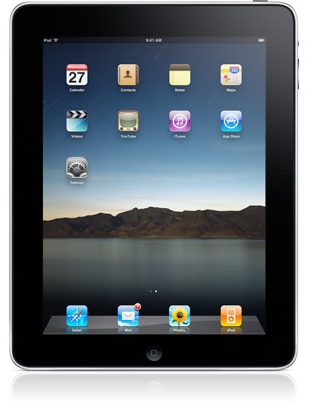 Image - The picture quality on the iPad is quite stunning and HD video looks crisp and colourful, although the lack of a camera is annoying.
Sound - The sound comes through the speaker quite well...very clear and punchy, it's not the best I have heard, but not too bad considering the size and the headphones are the same as the iPhone, so are also very nice.
Touch - The touchscreen, while fast can sometimes seem like it doesn't register your touches or you have to touch something off center for it to register...the screen is also a huge fingerprint magnet, so carrying a cloth is a must.
Feel - Everyone says it's heavier than they thought it was going to be, but I disagree - considering what is inside it, I consider it quite light and I can hold it for quite a long period of time without too much stress on my arms.
Apps - Most of the current iPhone apps will work on the iPad and can be unscaled to suit the larger screen with only slight pixilation, the native iPad apps look great, but they are quite expensive, sometimes being 10x the price of their iPhone counterparts, there are more and more every day, with notable ones being: Real Racing HD, Mirror's Edge, EBay and the 3 Office apps - Keynote, Numbers and Pages, which work brilliantly on the device.
To Summarise:
Positives - Crisp Screen, Much more storage (64gb), Faster response time, Most current iPhone apps will work on it and can be unscaled, Can use Apple office software - Keynote, Numbers and Pages, Some apps have been completely redesigned to suit the bigger screen....mail being of particular note, with it now resembling something more like a PC mail client.
Negatives - Touchscreen is sometimes un-responsive, you really see the fingerprint marks unlike the iPhone, It is just begging for an external USB port so you can transfer your own Video/Audio, Price of current apps is quite high, NO FLASH SUPPORT.
Additional: Apple have been quite clever with this device - While I and other IT people would be wanting something a little bit more technical, the typical end user will find the iPad easy to just pick up and use, which will help sales with the non-technical crowd, and although I still would not recommend it as a laptop replacement, I have enjoyed using it for quick internet sessions.
Chris Thursfield
| | |
| --- | --- |
| | Recipe: Eggplant & prosciutto wrapped chicken with roast capsicum sauce |
Ingredients: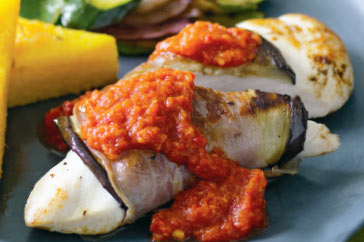 3 small (about 750g) red capsicums, halved, deseeded, quartered
1 x 400g can diced tomatoes
80ml (1/3 cup) olive oil
3 garlic cloves, finely chopped
125ml (1/2 cup) water
1 medium eggplant, cut lengthways into six 1cm-thick slices
3 (about 500g) single chicken breast fillets, halved horizontally
6 slices prosciutto
Method:
1. Preheat grill on high. Place the capsicum, skin-side up, on a baking tray. Cook for 8-10 minutes or until charred and blistered. Place in a sealable plastic bag and set aside for 5 minutes (this helps lift the skin). Peel and discard the skin. Place the capsicum flesh and tomato in the bowl of a food processor and process until smooth.
2. Heat 1 tablespoon of oil in a medium saucepan over medium-low heat. Add the garlic and cook, stirring, for 2 minutes or until soft. Add the capsicum mixture and water. Simmer for 20 minutes or until the sauce thickens.
3. Meanwhile, heat 2 tablespoons of the remaining oil in a large non-stick frying pan. Add half the eggplant and cook for 4 minutes each side or until light golden. Transfer to a plate and set aside to cool. Repeat with the remaining eggplant, reheating the pan between batches.
4. Wrap 1 slice of eggplant around each chicken piece, then wrap 1 slice of prosciutto around the eggplant.
5. Heat the remaining oil in a large frying pan over medium-high heat. Add half the chicken and cook for 3 minutes each side or until golden and cooked through. Transfer to a plate and cover with foil to keep warm. Repeat with the remaining chicken, reheating the pan between batches.
6. Divide the chicken among serving plates and top with the capsicum sauce to serve.
*Recipe From Taste.com.au
Chris Thursfield
Top
| | |
| --- | --- |
| | Did you know? |
Jokes (101 ways to annoy people part 7):
1. Stand over someone's shoulder, mumbling, as they read.
2. Pretend your computer's mouse is a CB radio, and talk to it.
3. Try playing the William Tell Overture by tapping on the bottom of your chin. When nearly done, announce "no, wait, I messed it up," and repeat.
4. Inform others that they exist only in your imagination.
5. Ask people what gender they are.
6. Lick the filling out of all the Oreos, and place the cookie parts back.
7. Routinely handcuff yourself to furniture, informing the curious that you don't want to fall off "in case the big one comes".
8. Deliberately hum songs that will remain lodged in co-workers brains, such as "Feliz Navidad" or the Archies "Sugar"
9. While making presentations, occasionally bob your head. like a parakeet.
10. Lie obviously about trivial things such as the time of day.
Useless Fact:
1. In Britain, failed suicides were hanged in the 19th century
2. If Barbie were life-size her measurements would be 39-23-33. She would stand seven feet two inches tall and have a neck twice the length of a normal humans neck
3. It takes about 48 hours for your body to completely digest the food from one meal
Brainteaser:
Q. A murderer is condemned to death. He has to choose between three rooms. The first is full of raging fire, the second is full of assassins with loaded guns, and the third is full of lions that haven't eaten in 3 years - Which room is safest for him?
Site:
This months site is Newgrounds. This is a website that showcases the latest flash games and movies....users can upload their creations and have them rated by other users...it is a very content heavy site, so if you have a slow internet collection, it will take a while to load anything.

Some of the best games are:

1. Shift 1-4 - A puzzle/platforming game that has you shift between the dark and light sides of a level
2. Achievement Unlocked - A game that mocks the achievement system prevalent in many games lately by rewarding you for anything you do, such as jumping and walking
3. Homerun in Bezerk Land - A beautiful looking game where you hit a 'nerd' as far as you can, you can buy upgrades to hit him further each time
*Answer to brainteaser - The third. Lions that haven't eaten in three years are dead.
*Joke from Coolfunnyjokes.com, Facts from Daves Daily, Brainteaser from Lifesajoke


Chris Thursfield
Top
---
Kind regards from the team at JPP.
If you have a friend or family member looking for property, please feel free to forward our newsletter on to them.
Don't forget to comment on our blog.
JPP are now on Facebook and Twitter...We will be updating them both frequently from now on.
For our overseas clients and visitors, JPP now has a website translator. Just scroll to the bottom of the homepage, click 'Translate this website' select your language and then click 'Click here to return to the homepage'.
Top