July 2010 Newsletter
Our monthly email newsletter reports on the state of the Melbourne Real Estate market, keeps you informed and up to date on what's happening at JPP Buyer Advocates, as well as presenting some of our recent success stories.
to Subscribe, send an email to: chris@jpp.com.au
to un-Subscribe, send an email to: chris@jpp.com.au

| | |
| --- | --- |
| | Staff News |
Melbourne Home Buyer & Property Investor Show July 23rd - 25th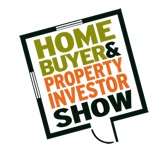 We will be at the Melbourne Home Buyers & investors show again this year.
If you are attending & would like Free entry email us at enquiry@jpp.com.au and we will mail you a ticket.
We look forward to catching up with everyone & having a chat.
Ian James with be giving a talk on Negotiating in the current market from a buyers perspective At 3:30 - 4pm on the Investor stage, this is located next to our stand F58.

If you are unable to attend & would like Ian's notes they will be available to be emailed out after the Expo.
For more information on the show click here
---
Media Page
JPP Buyer Advocates are continually asked for quotes & articles for local, interstate and overseas magazines as well as Newspapers.
Our website contains some of our recent articles on our Media Page.
---
Exciting Market News
Keep your eyes & ears out for our latest marketing campaign, we have a new TV commercial being aired daily, we are on multiple radio stations and extensive internet advertising, our Aim is to promote Buyer Advocacy whilst promoting our company at the same time.
| | |
| --- | --- |
| | Market Overview |
We can see confusion in the current market between the clearance rates showing the market is imploding and new loans data showing an increase in loans for housing. We have data from builders saying there are fewer house starts but we have rental data showing increasing rents and lack of stock. We have Welfare groups screaming to the Government that there is not enough housing yet we have the papers saying nobody is going to buy homes.
Catherine Cashmore, one of our advocates, wrote an article for the Age which was published yesterday titled "Seeing the bigger picture". It tells us not to look at the microscopic picture, but to look at the whole market. I have notice the national news services have started to quote RPData clearance rates recently. WHY! Because they are lower than REIV as they take a different sample. In doing so it seems like there has been more movement in the market in a shorter time.
Overall, the Melbourne property market is in fantastic shape for people who own property, or those who are contemplating property investment. It is not so good for people who are trying to rent. I know I have said this many times before, but I will say it once more. The vast disparity between population growth, number of houses being built and current stock levels, means the only way for property prices to go over the short to medium term (3 - 7 years) is up. STRONGLY!! Property prices in the top third of suburbs in Melbourne will double in the next 6 - 7 years.
In fact, if the governments, both state and federal, do not turn their collective attentions to this problem in the next few years, twenty years from now we will be looking at the European model of home ownership. 25% of the people will be property owners and 75% will rent forever. Bank loans will need to be generational; 50 years or more. Longer leases, such as 5 or ten years or longer, will be traded like property ownership is now.
We need to build more homes, but not in estates stretching out into the countryside. We need sustainable high density living areas throughout the Metropolitan area. We need to build "real" fast trains between Ballarat, Geelong, Bendigo and Bairnsdale. If people could commute from Geelong in 30 minutes to a true transport hub in Melbourne, then we could begin to grow our regional centres.
This would add value to these areas, make population growth and planning far better and also relieve the pressure on Melbourne.
If you are considering buying property please do not hesitate to give us a call for a free, no obligation meeting. If you would like to comment on anything here please feel free to send us an email.
Ian James
Top
| | |
| --- | --- |
| | Suburbs We Have Purchased In Recently |
Glenhuntly
Albion
Carnegie
Boronia
Highton
Highett
Croydon
Reservior
St Kilda East
Fitzroy
Elwood
Brunswick
Blackburn North
Seaford
Glen Iris
Bentleigh
Frankston
Port Melbourne
Carlton
Murrumbeena
Mount Eliza
Viewbank
Eaglemont
Sunshine
Alphington
Collingwood
Glen Waverly
Clifton Hill
Coburg
Preston
Chelsea
Kensington
Mentone
Toorak
Brunswick
Bentleigh East
Yarraville
Lower Templestowe
Seddon
Surrey Hills
Sunshine North
St Kilda
Brunswick West
Cantebury
Richmond
Box Hill North
Sassafras
Avondale Heights
Murrumbeena
Kew
Top
| | |
| --- | --- |
| | Spotlight on Melbourne Suburbs |
In our regular spotlight section we examine a selection of Melbourne suburbs, highlighting what's happening in these areas right now.
Altona
Municipality: City Of Hobsons Bay
Population: 9,685(2006 census)
Postcode: 3018
Location: 13km from Melbourne CBD

Altona a beach side suburb located approximately 13kms South-West from Melbourne's CBD, Offering excellent public transport with a central train station with Zone 1. Once known for its industrial coal mining sector its now one of the South Western suburban hot spots. Currently one of Australia's safest suburb's until election day. Either way Altona is in the spotlight.
A key feature is Altona Beach on Port Phillip, which is one of only two swimming beaches in the western suburbs (the other being Williamstown Beach), along with an established cafe life style and parklands. It is currently drawing a large number of young professional's looking to buy homes or investments that are looking for the bayside lifestyle without the travel or price tag. When compared Dollar for Dollar similar beachside properties could be purchased in Chelsea, Carrum and Bonbeach.
Altona is a mix low density buildings ranging from large family homes, villa unit to blocks of flats. There is also a large change in the median price pending the proximity to the beach, shops and public transport.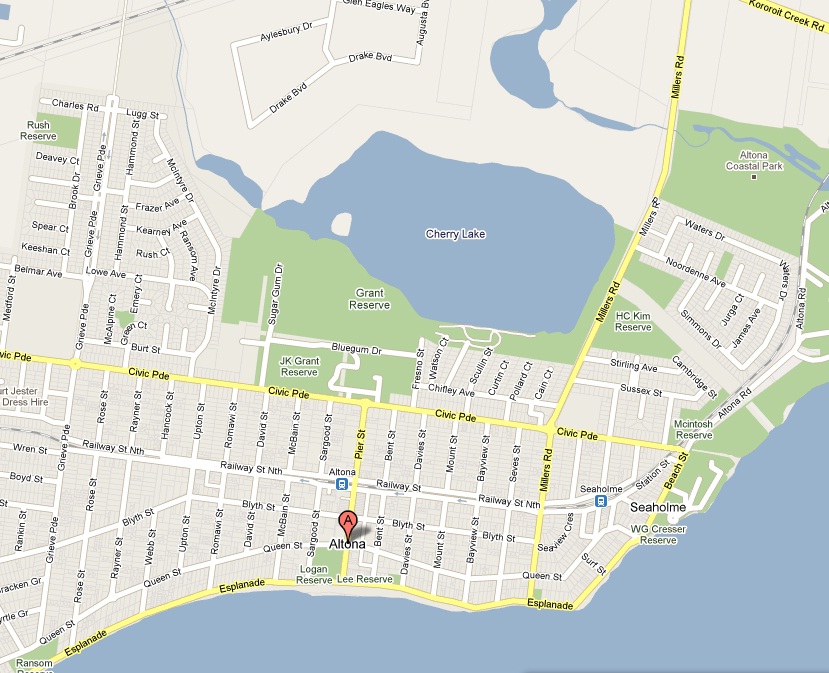 Comparison to Chelsea
Median House Prices
Lower
Quartile
Mar 09
Median
Upper
Quartile
Mar 10
Median
Annual
Change
Altona
$526,250
$420,000
$912,500
$667,500
58.90%
Chelsea
$422,250
$460,000
$650,000
$506,250
10.10%
Source: REIV. March 2010
Median Unit Prices
Lower
Quartile
Mar 09
Median
Upper
Quartile
Mar 10
Median
Annual
Change
Altona
$353,250
$317,500
$479,000
$410,000
29.10%
Chelsea
$326,375
$325,000
$505,000
$383,500
18.00%
Source: REIV. March 2010
Photo from Google Maps
Justin Lilburne
Top
| | |
| --- | --- |
| | Geelong Investment |
Satellite city investing?
As Melbourne property prices rise and the urban growth corridors expand, what's does the future hold for Victorians, How far and long are people willing to commutate to and from work each day?
With newspapers and politicians sprucing for change and commercial developers investing millions into rural business parks, what is the investment potential?
Geelong is the second largest city in the state of Victoria, after Melbourne. It is located 75km's south-west of Melbourne. Geelong is already a booming city, however with large companies and developers are investing heavily, this city can only get bigger and better!
Future for Geelong?
City of Geelong have produced big plans for business, these are a few pending approval;
Avalon International Airport
Geelong Marina Project
Heales Road - Industrial Estate
Laseclles - Wharf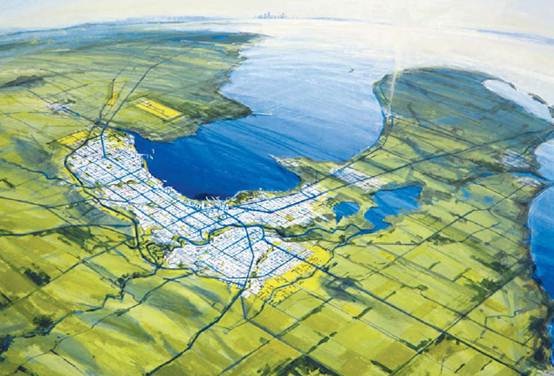 With the most recent news being approval for a $100 million twin tower apartment complex of 16 and 12 floors to be built on Mercer St in the city's Western Wedge. This tower will become the tallest buildings in the city.
Many other developments are underway in Geelong which means this can only bring better infrastructure and more demand for this developing City.
Resources: Geelong Advertiser & Wikipedia
Justin Lilburne
Top
| | |
| --- | --- |
| | 7 Fatal Mistakes In Investing In Residential Property. |
There are so many people out there now claiming to be "experts in purchasing investment properties". This not only includes property spruikers out there promoting 'properties with both high rental yields and high capital growth' but also 2nd and 3rd home buyers believing they are now experts because they have purchased a few times.
Looking at historical property prices, most property will go up in value. So it would be logical to think purchasing any type of property would be a pretty safe investment decision. As a general rule, this is correct. But what a 'real' expert can assist you with, is purchasing the best property for you needs and goals, giving you the maximum possible return with the least amount of risk. A 'real' expert is educated and experienced to know all the fatal mistakes that can be made, and avoid them!
Fatal Mistake No. 1 - "If I purchase an off plan property now at today's prices with a long term completion date (eg. 18 months), I can sell at completion and have 18 months capital growth."
Almost all off the plan properties are purchased at a premium price. Not paying a premium would mean there would be no margin for the builder/developer and therefore no profit. How well do you think a building will be built if there is no profit for the builder? In addition, savings in stamp duty and depreciation do not outweigh the profit margins that have been built in to the cost base. Secondly, there will be little or no capital growth until the entire project is sold out, this can even be some time after the building is complete.
Fatal Mistake No. 2 - "I have negotiated two or three property purchases before, so I know how to negotiate."
Selling agents are professional negotiators…the better negotiators will make you feel like you are negotiating hard with them, they understand the art and are best compared to barristers in the court room. If you were faced in a court room with a jail term, and your opposition was the country's most respected and successful barrister, would you represent yourself? I am sure the answer would be no to this. So why would you make one of the biggest and most expensive decisions of your life, without expert help?
The first and foremost rule of negotiation is "never allow the agent direct access to the decision maker". The purchaser never meets with the vendor until after the deal is done. If you are the decision maker you must place a buffer between you and the selling agent. If you truly are a good negotiator you would already know this.
An experienced negotiator will also know the property's value before entering into the negotiations. The average investor does not have access to the all the current sales data that is needed to assess a property's value accurately. Yes, there are auctions results in the major newspapers each week, but the private sales are not published nor readily available to the general public. With private sales now currently making up for approximately 50% percentage of all sales, (only selling agents, buyer advocates and valuers, legally have access to this information in Victoria). It is important to have this information to accurately determine what you should be paying for the property and to have this information before entering into negotiations.
Fatal Mistake No. 3 - "High rental yield equals high return"
Higher yield properties, generally, have a higher percentage of value in the building, and a lower percentage value in the land, and therefore, potentially a lower capital growth rate. For example, an apartment in a new development will achieve a higher rental yield than an apartment that is already established, but the established property will have a higher rate of capital growth. The reason for this is the established apartment has already experienced some form of depreciation. Not dissimilar to purchasing a brand new car versus a demo model car. The demo may be 10% cheaper to purchase but both will be worth a similar amount in five year's time. Therefore to maximise your return it is important to get the right balance of rental yield and capital growth.
Fatal Mistake No. 4 - "This suburb has historically had excellent capital growth, so any property I purchase within that suburb should follow the same trend."
It is important be well educated about a suburb before purchasing within it. All suburbs have pockets that are more desirable, and less desirable. You should also know the areas of where to avoid completely. You could lose out on a higher capital growth rate just by purchasing in the wrong position, and also risk having difficulty in selling in a downturn market.
The type of property purchased can also influence the ease of resale later down the track. Floor plans, building type, the number of apartments of the block, position within a building, building age, the likely tenants of the property, even distance from the shops or train station can affect the amount of capital growth you may achieve.
Fatal Mistake No. 5 - "I have set the finance and legal structure up myself to purchase the property".
It is so important to surround yourself with experienced and reputable mortgage brokers, accountants, solicitors and financial planners. You could risk paying a higher rate on your mortgage, miss opportunities to use equity to purchase more properties, pay too much tax, not receive the best legal advice, and also miss other avenues to invest more. Purchasing property within your superannuation fund is commonly missed by investors as another source of purchasing property. It has a perception of being costly and too hard so many people avoid it. Always surround yourself with smarter people than yourself.
Fatal Mistake No. 6 - "It has been on the market for a long time, so I was able to buy it cheap."
Ever heard of the saying "it's cheap for a reason"? A property that has been on the market for a long time may indicate that you could have the same difficulty in selling it when the time arrives. It could also indicate that maybe there is something wrong with the property that you aren't seeing or maybe the vendor's expectations were too high to begin with and have now come down. An inexperience investor will most likely not know the reason why the property they purchased was 'cheap'. An experience property buyer will be able to find the answer and either assist in avoiding these properties, know how to fix it or negotiate to a better price.
Fatal Mistake No. 7 - "If I can see myself living there, than others will too, and therefore should be easy to rent out."
It is so important to take emotion out when purchasing an investment property. Just because a property "looks nice" and suits "your" tastes, does not mean it will make a good investment property. Having a person represent you in the purchase can allow them to keep your mind clear of emotion and keep you focused in the right direction. It is very easy for an investor to like a property because they can see themselves living there, and of course, at the same time the selling agent will be telling you how good the property is as an investment...and before you know it, you're signing a contract of sale. Having an independent person on your side can assist in avoiding these situations.
Purchasing property can be a risky process for someone who does not have the experience and knowledge. A costly mistake can cost tens or hundreds of thousands of dollars by purchasing the wrong type of property for your needs, buying at a higher price, buying a property that is not going to increase in value at a higher rate than others, and the list goes on.
Top
| | |
| --- | --- |
| | Puppets Of The Media |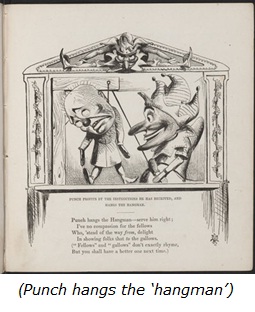 I watch daily as the news-papers go to town with sensationalist headlines. I admit if I didn't work in the real estate industry and possess knowledge and experience of our real estate market, I would have little concept of who or what to believe. It brings to mind the recent controversial advert depicting Julia Gillard as a puppet of the Labour machine however instead I wonder if the true puppets depicted should be the public at the hands of the great media machine.
After all it's the media that decide to make what is often a minor issue a major headline for the sake of attracting a greater readership. Whether we recognise the folly of the debate or not, we can't help but be influenced. Hear a message enough times, and your subconscious starts to believe it.
It could be argued that the effect is relatively harmless, however when it comes to investment, running sensationalist headlines based on mis-leading statistics can have far reaching effects on our economy. It was only fairly recently that we witnessed how no more than a 'typo' described as a 'Citigroup trading error' caused the stock market to plunge and the value of Procter & Gamble's stock to halve in less than a minute. Any 'Chinese whisper' of instability causes panic to set in and we risk become writers of our own recessive doom. The influence is possibly more pronounced than previously because younger generations now have the physical memory of a world financial crisis - something a little more influential than reading about post war recession in a history book
A series of reports have recently claimed that housing affordability is unsustainable. Apparently it's 'our turn' to have a major house market crash (similar to that seen in the USA.) Furthermore, according to the media reports, our first home buyers may as well give up now or look forward to a future of debt like a chain and ball around their neck.
Herald Sun - June '10
"Home a never ending dream - COUPLES dreaming of buying a first home need more than a decade to save for a deposit.."
News.com.au- June 2010
"Australian first-home buyers face 4.5 year savings wait to buy property"
Herald Sun – July '10
Almost six years to save deposit ..
The Age
In 1955, $7000 bought a house. Now, it's not even a deposit on a dream
However Talk to anyone who purchased a property ten or twenty years ago and they will tell you it's no worst now than it was when they entered the market. In fact if you search newspaper archives prior to 2000 similar comments about mortgage stress are reported.
For example back in the late 1980's the Sydney Herald was reporting that the largest part of mortgage holders wages were 'tied' to loan repayments, with buyers considering "selling their cars" to pay off bills, and hunting around for "cheap petrol prices" and so forth..
Therefore if you're an investor or home buyer it's important to cut through the headlines and read in-between the lines or risk becoming a puppet of the media and stashing your money under a mattress for fear of action, The ones who should know what's happening to our economy are the RBA -after all they hold the most reliable sources of research we have and are not influenced by public debate.
Recently Ric Battellino Deputy Governor of the RBA addressed the Financial Executives International of Australia (FEIA). Commenting on a series of financial matters, he placed housing affordability at the top of the agenda and opened with the insightful comment

"The Reserve Bank monitors developments in household debt very closely as they have significant implications for the economy."
The RBA report shows since the 1980's there has been an increase in house hold debt. However this to be expected - since 1980 there has been a sharp rise in the availability of credit which prior to 1980 was under much tighter control (in fact even getting a home loan prior to 1980 was remarkably harder than it is today). When looking in context this rise is at the same level as other developed economies and unlike the subprime issues affecting the US market, Australian home loans have - on the whole - performed very well.
In fact the greater part of our house hold debt has been taken on by middle aged households - those with secure jobs and assets, the ones with the ability to finance the repayments. Households in the higher earning bracket and at the high end of income distribution and other research cited shows over half of our owner occupiers are ahead of payments on their home loans - not behind as many in the media report.
Perhaps the most telling figures come from the recorded arrears rates on loans. Looking at the graph below it's clear that Australia has one of the lowest arrears rates out of the major developed economies - currently about 0.7% - so if we take all of the above into account it doesn't look too bad does it?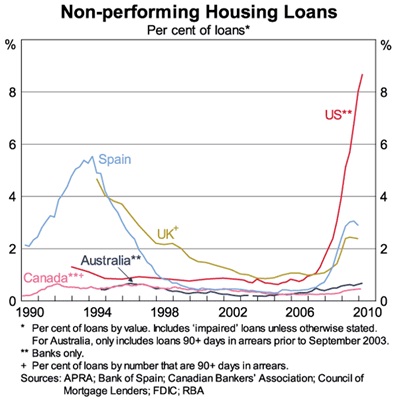 Indeed - Ric Battellino summarised;

"It is reasonable to conclude that the household sector has the capacity to support the current level of debt... We at the Reserve Bank therefore welcome the fact that the household debt ratio has flattened out in recent years and, as Glenn Stevens remarked last week, there would be benefits in that stability continuing."
It certainly speaks opposite to current reports in the headlines spruiking horror stories about repossessions and unstainable debt and I know which source I'd rather turn to.
Obviously the sector of our market most likely to suffer the consequences of interest rate rises are the first home buyers. Affordability arguments are largely based on the general assumption buyers are being forced to buy at the standard Melbourne medium or above, however as buyer advocates we know this just isn't the case. Many buyers opt to purchase under the standard medium in areas offering more affordable options in line with their budget - borrowing at high loan to value ratios is no longer the major trend and widely discouraged.
Finally the latest Valuer General Data has just been published showing the long term changes to medium prices across all suburbs of Melbourne. These are the most reliable long term figures available and a useful source to assess risk profile based on factors a little more secure than future speculation'.
In summary the data shows that 181 of our suburbs have shown a 9% - 29.29% yearly change on unit medium prices between 2000-2009. And on houses the results show 291 of our Melbourne suburbs achieved a 9% - 20.87% change in the medium price per year between 2000-2009. The results are equally positive if you look at the returns over a 20 or even 30 year period, proving the old adage "it's not timing the market, It's time in the market that count".
Getting advice before you purchase is important because everyone has different needs and there is no 'one' right strategy when it comes to investment. If you want to discuss further, give our office a call and arrange to see one of our advocates - it's completely free with no obligation.
Catherine Cashmore
Top
| | |
| --- | --- |
| | Technology Monthly |
Arcade Machines
Lately I have been looking at arcade machines for home use....I had no idea of all the variations and price differences in arcade cabinets, but there are some incredible option out there.
There are 2 main kinds of arcade machines - Upright and Cocktail and each of those can have either a PC or a JAMMA board (basically a circuit board with a built in hard drive) running the games...below is an example:
(Upright on the left, Cocktail on the right)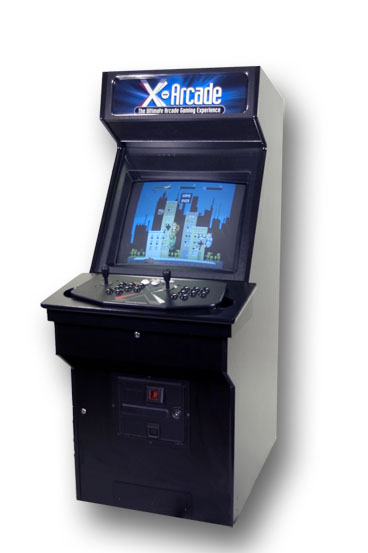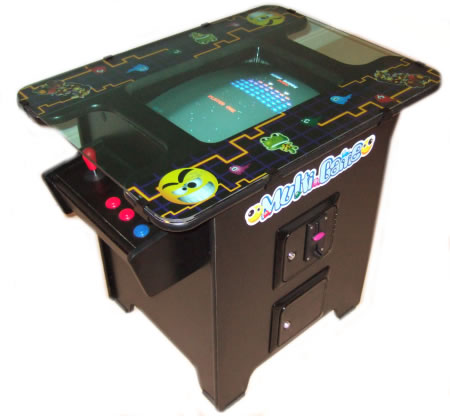 If you can afford one of these machines it is a great way to relive your childhood gaming memories and if you go for the JAMMA board option they will sometimes come with just over 1000 games already loaded so you can plug in and get started straight away, but this makes it much harder to load new games, and buying new JAMMA boards is quite expensive.
I have decided to go with the Arcade-X machine as this will house a Playstation, Xbox and Nintendo as well as a PC and will also double as a TV. This way I can upgrade it myself and load my own games onto the PC, using front-end software called Maximus Arcade which costs about $20.
There are some very cool variations as well as the standard ones such as:

Of course if this is too expensive an option, you can buy a starter kit and put in your own TV and PC, these kits start at around $400 and can be purchased from places like Arcade Direct. There are also hundreds of books and designs you can download if you want to attempt to build one yourself.
I will upload pictures when I have mine up and running....it will probably be mid next year.
Chris Thursfield
*Images from Ubercoolhome & Arcade Gaming Australia

Top
| | |
| --- | --- |
| | Recipe: AC/DC Burger |
Ingredients:

500g Black Angus ground beef
1/2 tsp of Thyme
1/2 tsp of Garlic
1/2 tsp Oregano
1/2 tsp Red Pepper Flakes
A Whole Lotta Rosemary!
Slices of Colby and Pepper Jack Cheese
1 package of soft potato rolls
2 TBSP Soft Butter
1/2 tsp Jalapeno Oil
1 half pint of Australian beer for Bon Scott!!
Method:
1. Blast AC/DC through out entire cooking and eating experience.
2. Mix meat, spices and beer into a large bowl.
3. Form beef into patties. Sprinkle a little extra Rosemary on top of the patties before setting them aside in refrigerator for at least 60 minutes.
4. Pre-heat grill to medium.
5. Grill burgers about 3-5 minutes a side, keeping lid closed where possible.
6. Combine 2 TBSP of soft butter along with 1 tsp of Jalapeno oil into a microwave safe dish. Microwave just long enough to melt the butter. Stir thoroughly.
7. Lightly butter each side of potato rolls and place on grill. Cook long enough to just brown the buns. Keep a close eye as you do NOT want them to burn.
8. Place 1 slice of cheese on patty in the last 30-60 seconds of cooking.
9. Remove from grill, place on bun, eat and ROCK! Wash down burger with rest of beer.
*Recipe From Triple M
Chris Thursfield
Top
| | |
| --- | --- |
| | Did you know? |
Jokes (101 ways to annoy people part 8 - Last one as some had to be removed):
1. Leave your Christmas lights up and lit until September.
2. Change your name to "AaJohn Aaaaasmith" for the great glory of being first in the phone book. Claim it's a Hawaiian name, and demand that people pronounce each "a."
3. Sit in your front yard pointing a hair dryer at passing cars to see if they slow down.
4. Ask the waitress for an extra seat for your "imaginary friend."
5. Chew on pens that you've borrowed.
6. Listen to 33rpm records at 45rpm speed, and claim the faster speed is necessary because of your "superior mental processing."
7. Sing along at the opera.
8. Go to a poetry recital and ask why each poem doesn't rhyme.
9. Ask your co-workers mysterious questions, and then scribble their answers in a notebook. Mutter something about "psychological profiles."
10. Stare at static on the TV and claim you can see a "magic picture."
11. Construct your own pretend "tricorder," and "scan" people with it, announcing the results.
Useless Fact:
1. There are only four words in the English language which end in dous: tremendous, horrendous, stupendous, and hazardous.
2. Tigers have striped skin, not just striped fur.
3. In England, the Speaker of the House is not allowed to speak.
Brainteaser:
Q. A boat has a ladder that has six rungs, each rung is one foot apart. The bottom rung is one foot from the water. The tide rises at 12 inches every 15 minutes. High tide peaks in one hour. When the tide is at it's highest, how many rungs are under water?
Site:
This months site is Coolest Gadgets. This site is a Gadget website that delivers the latest gadget news, no matter how strange.
You can subscribe to the email list to have gadget news delivered to your inbox every day Some of the latest gadget of note include:

1. Vacuum Powered Spiderman Suit
2. The Portable Workspace
3. Batman Golf Cart
*Answer to brainteaser - None, the boat rises with the tide.
*Joke from Coolfunnyjokes.com, Facts from Noolmusic, Brainteaser from Basicjokes


Chris Thursfield
Top
---
Kind regards from the team at JPP.
If you have a friend or family member looking for property, please feel free to forward our newsletter on to them.
Don't forget to comment on our blog.
JPP are now on Facebook and Twitter...We will be updating them both frequently from now on.
For our overseas clients and visitors, JPP now has a website translator. Just scroll to the bottom of the homepage, click 'Translate this website' select your language and then click 'Click here to return to the homepage'.
Top