March 2010 Newsletter
Our monthly email newsletter reports on the state of the Melbourne Real Estate market, keeps you informed and up to date on what's happening at JPP Buyer Advocates, as well as presenting some of our recent success stories.
to Subscribe, send an email to: chris@jpp.com.au
to un-Subscribe, send an email to: chris@jpp.com.au

| | |
| --- | --- |
| | Market Overview |
We have survived our first "Super Saturday" for the year. Over $1 Billion dollars worth of property was reported to the REIV. And of course this is only a percentage of the actual volume that changed hands over the past week. If we look at past annual results from the Valuer General and the annual figures put out by reporting agencies like the REIV, we can assume the reported numbers make up maybe two thirds of the sales in Metropolitan Melbourne.
Whilst the clearance rate was at 86% this week, as always it is the total of auctions and private sales that really tell the story. Just short of 1500 reported sales for the week. This is a little short of the levels achieved in 2007 and 2008 but way up on 2009 for the same period. The biggest issue is that demand has dramatically risen. Whilst first home owners may be struggling to keep pace with the market, investors have come out of the woodwork.
When looking at capital growth averages, investors can put plenty of reasonably well leveraged funds into direct property investment and not have to do anything but buy well. Capital growth is so consistent, unlike the stock market, that many people are also looking at property with their own self managed superannuation funds.
Buyers should not panic that the "train has left the station". It hasn't. In my opinion property is just starting on quite a long climb in value. Even if our state government got serious about building more homes today, it would still take quite a few years before any noticeable change between supply and demand would occur. When the government does become serious the most likely outcome for building more dwellings will be to dramatically increase density patterns within the current Melbourne metropolitan boundary. This will mean a sharp increase in land prices in Melbourne as well.
When media outlets are talking about the "lack of stock", this is a relative term. In actual fact the stock levels available for purchase have not dropped that much. The difficulty for most potential buyers is that the competition has increased dramatically. For the average buyer this is a dreadfully difficult situation. It creates distress and panic amongst buyers with little experience.
For the experienced purchaser having a little or a lot of inexperienced competition does really matter that much. If you can follow the market, if you are accurate with your estimates of value and you are exceptional with your negotiation experience, then being in front of two competitors or twenty two doesn't real change much.
If you are having difficulty purchasing a property in the current market, come in and have a chat. It is obligation free and maybe the biggest stress reliever you find.
Ian James
Top
| | |
| --- | --- |
| | Spotlight on Melbourne Suburbs |
In our regular spotlight section we examine a selection of Melbourne suburbs, highlighting what's happening in these areas right now.
Albert Park
Municipality: City Of Port Phillip
Population: 5827 (2006 census)
Postcode: 3206
Location: 3 km from Melbourne CBD
Located 3 km from the CBD, close proximity to Port Phillip Bay, this makes Albert Park an ideal place to live.
In 1864 the area was officially proclaimed a public park and named Albert Park in honour of Queen Victoria's devoted consort, Prince Albert.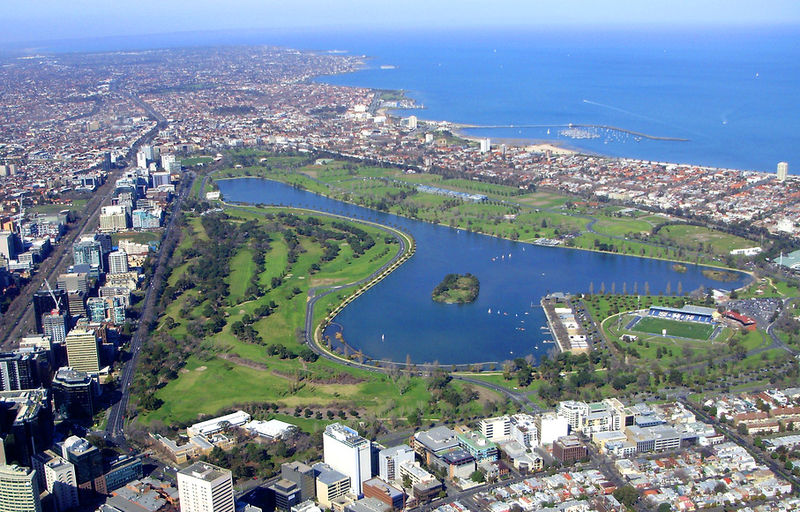 Today the magnificent Albert Park is enjoyed by approximately five million visitors annually. Vestiges of Albert Park's Aboriginal history still remain, the most noticeable being the large ancient River Red Gum Tree, reputed to be the site of many corroborees. It is thought to be over 300 years old, the oldest remnant tree in the Port Phillip area, located next to Junction Oval on the corner of Fitzroy Street and Queens Road, St Kilda. The Clarendon Street gates are the best manifestations of European history. Originally built of wooden pickets in 1910, they were cast in wrought iron in 1939 and can still be seen today.
The Lake becomes very busy each weekend hosting public events & charity walks, rides & runs. Also best know at this time of the year for hosting the Melbourne Grand Prix. Albert Park has been the site of the Australian Grand Prix since March 1996. Current contractual arrangements are for the event to remain in the park until 2011. This annual event brings people from all over the world to watch & participate in this. And can be heard for miles (fortunately it runs for only 4 days...due to the noise) The Melbourne sports & aquatic centre hosts local & larger sporting events for families & sporting enthusiasts to use & attend.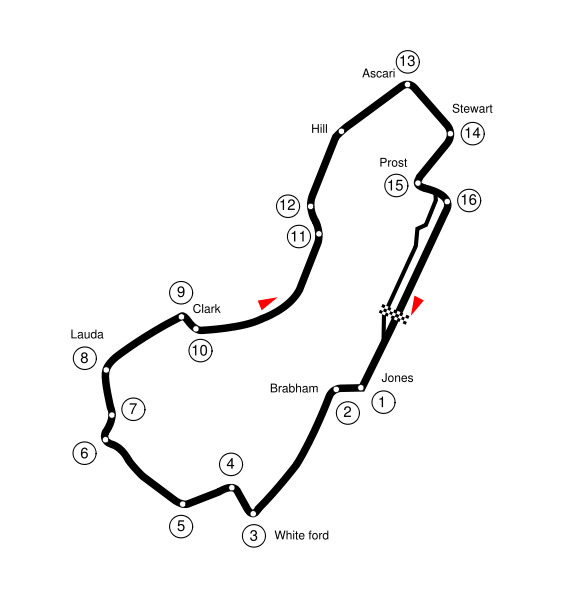 Housing in Albert Park is a large mix of modern through to the most beautiful period homes which have been renovated & kept to give a true reflection the period they were built. Prices of property in & around this area are in the higher end of the market, with its proximity to the CBD & its surrounds is not surprising, If you are lucky enough to live in this beautiful leafy suburb, you are also neighbouring South Melbourne (well known for the South Melbourne market). Other neighbouring suburbs are Middle Park, & St Kilda.
This is definitely a place to live for those who can afford it, and enjoy the cafe lifestyle, mixed with the lake & the beach with good schools & parks..
Median House Prices
Lower
Quartile
Dec 08
Median
Upper
Quartile
Dec 09
Median
Annual
Change
Albert Park
$918,500
$1,000,000
$1,503,000
$1,200,000
20.0%
Source: REIV. December 2009
Median Unit Prices - Not enough data for full set
Lower
Quartile
Dec 08
Median
Upper
Quartile
Dec 09
Median
Annual
Change
Albert Park
$410,000
$
$737,500
$480,000
%
Source: REIV. December 2009
Photo's from Wikipedia under the Creative Commons Licence
Sam James
Top
| | |
| --- | --- |
| | Recent Articles Of Interest |
Three in ten homes offered at auction sold before
Just because a home is advertised for auction does not mean you have to wait until the day of the auction to make an offer for it.
Through the estate agent you can make a pre-auction offer to the vendor if you have an interest in buying the home...
Click here to read more (REIV Website)
---
Too few homes and affordability the main concern in 2010
Two years ago following a sustained period of high interest rates and boom conditions housing affordability reached a low point in Victoria. In December 2007, just over 36 per cent of the average family income was needed to pay the average loan in Victoria, indeed the whole nation was affected by the problem of housing affordability...
Click here to read more (REIV Website)
Sam James
Top
| | |
| --- | --- |
| | Questions We Are Asked Prior To Auction |
How can others bid so high. Did I get the price so wrong!!!
What some one else wants to pay may at times shock you. And at the moment most properties Auctioned are selling exceptionally well.
Many people are buying for different reasons, making auctions very interesting.
- First home buyers will stretch themselves to the limit to get that first home.
- Especially the ones who thought after the grant dropped property prices will DROP - Wrong!!!!
- Investors will pay a fair & reasonable price, knowing if they buy right a few extra thousand dollars won't hurt, as property is the best investment!!!!
- People who are down sizing - These people have just had a good windfall from a larger property, so any number is sounding great, they will just keep bidding, they may have just made $1mil on the sale of there last home, so again a couple of extra thousand dollars will not break the bank!!!!
3 in 10 properties are being sold prior to auction at the moment, so if interested in property make sure you show interest to the agent, & be prepared to put in a pre-offer, (have paper work checked by solicitor or conveyancer, organise pest / building inspections early enough, have 10% deposit readily available & know what terms you want - 30, 60, 90 days settlement.) If you have all this ready you can put an unconditional offer in prior to auction. Some agents will recommend you don't do this, remember the real estate agent is being paid by the vendor - NOT YOU.
But the agent only quoted $$$$$$
If at auction a price goes way over the quote range, this is not necessarily because the property has been underquoted!! Listen for when the agent says "the property is on the market" This means the vendors reserve / price has been met, so if there are still multiple people bidding, the price can just continue to go up, this is then not stopped until one party runs out of money - we have seen many times where people do not realise how much they have gone over there budget by just going one more (that is $1,000 more, the agent will say plus 1, plus 1 & so on, all of a sudden an extra $20,000 has just been added to the price!!). Set a limit & walk away.... knowing you have not over spent. However remember once that property sells for a high price, all the neighbours believe there house is worth that much... & While there is still a lack of stock with more buyers than property available, this will continue to happen.
Should I get a building & pest inspection done prior to auction?
Unfortunately even if you are not successful, this is a cost you can not afford to try to save on. If you are an investor a building inspection can become a part of your plan of what you need to do to add value or make the property more tenantable. And yes many people are doing multiple inspections, I can only suggest doing a fair bit of homework on what you expect the property to sell for. If you are successful & you decided you didn't want to risk spending approx $500, you may find you have bought a home in need of many many thousands of dollars of work... NSW are trying to make it the vendors responsibility to supply a building inspection report. I doubt this will happen in Melbourne for many years until they work out whose responsibility any repairs will be up to.
WOW, look how many people are attending the auction!!
Each Auction we have attended this year has had multiple people bidding & fantastic numbers attending, Lack of stock is certainly assisting this, again people are bidding above there comfort zones & not looking into how much they should be paying. We have seen many properties sell well above comparables in the surrounding areas. When buying property just be wary that the bank may not always value the property at what you pay, if they can not see comparables to show it will sell quickly you may not get the amount you require. This is where it is important to set a limit & know what you should be paying!
Should I be the first one to bid???
If you are intending to bid at the auction, opening makes no difference, unless you want to know where the agent is going to do his initial vendor bid (he is legally allowed to this on behalf of the vendor)... Sometimes we will wait for this, you have a better idea of knowing the reserve if you know where the agent starts!!!! Standing in the sun for a longer time does not make it any easier for you though, Always remember the agent is not going to sell the property to you unless he has said something similar to "the property is on the market & will be sold to the highest bidder" I have been to many auctions were many bidders are still bidding not knowing if they have even met the reserve yet. Once the reserve is met, you are then bidding to buy the property, before then, you're just playing who can get to a higher number first!!!! Most times people will have ran out of money before the reserve is even met, then you get people who wait, that is ok as long as you know again whether the property is on the market to be sold. So big Bids, or little bids, to start makes very little difference unless you know what the reserve is likely to be. Do your home work & see what has sold nearby & ask many questions through out the opens & call the agent and ask how much interest they have. The more info you have the better equipped you are to be successful on the day. And be happy to walk away if your limit is exceeded..
Sam James
Top
| | |
| --- | --- |
| | 2010 - What Property Buyers Need To Know |
It's hard to ignore the current furore over the rise in real estate prices, however also important to understand why it's happening and how you can ride the wave without drowning. Like other investment indicators, property does not go up in a smooth continuous line - it reflects current forces and trends - such as the sluggishness in the market in 2008 during the height of the GFC.
However when you look back over the past 10/20 years, the trends are ironed out to show a healthy annual growth averaging 10-13% in our inner city suburbs. There has never been a 10 year period during which property prices have fallen. In other words, well located property proves historically to be a strong and secure long term investment.
And it's hard not to look at the results - which are in some cases jaw dropping - without wondering when it's going to stop. Some market commentators put it down to a housing bubble that can't be sustained. Others talk about property cycles and predict the current boom resulting in a natural fall as the cycle progresses. Both theories fall over when we wake up to the humongous gulf between Melbourne's current supply and demand.
Property cycles need certain ingredients to keep turning. Their turn is based on fluctuations in supply demand. They rely on stock increasing at certain times of the year - new developments, new housing, and release of land - which in turn eases demand.
However Melbourne is belying the usual property cycle, new stock is not addressing the shortage in supply, and long term house prices have no where else to go but skywards.
If we are to place the blame anywhere, it must be at the steps of parliament. Immigration, foreign investment, and the push to make Melbourne the most 'liveable' city in Australia has not been matched with much needed infrastructure to accommodate our growing population. It reminds me a little of London UK (my home country). London is unaffordable for all but the rich. Most people working in London are forced to live 1 - 2 hours commuting distance from the city if they want to buy - the only other option is renting or living in a shoe boxed sized apartment. However the UK transport system reaches far enough into the outer lying towns to make the move palatable. It's wonderful to ponder how Europe can manage to build train lines under sea and over mountains, yet Melbourne struggles to get a direct line to the airport.
Melbournians have no confidence in the transport system and the much need infrastructure in the outer lying suburbs should have started decades ago when predictions about our booming population started. Victoria needs in excess of 35,000 new homes each year just to keep up - and it doesn't take a well educated brain to understand why this won't happen any time soon.
We're now in a position where the realisation is setting in and sky rise developments and subdivisions are being rushed through councils - despite neighbourhood complaints - in a vein attempt to stem the demand.
In truth the very reason Melbourne is growing in size is because of the life style it offers. There is a fine line between accommodating our population by building high rise apartment blocks throughout the inner city suburbs, and ruining the very culture we've been promoting. The populace moving into Melbourne don't want to locate into sky rise apartments, they work hard, play hard, and want a 'home' to return to at the end of the day.
So how do you buy in a rising market?
To purchase real estate in today's market buyers need to be prepared to pay above the comparable value of a property. There are three numbers that have an influence on the expected sale price of a property. The first is based on market value - recent comparables. The second number is based on vendor expectation (what the vendor wants, and their motivation for selling). The third number is represented by the force of the market (how desirable the property is to other potential purchasers) Depending on what market we're in - a buyer market or seller market - will depend on which one of these three numbers we use as the main determinator of price.
In 2008 at the height of the GFC buyer competition was lower. The main figure used for assessing a property's 'buying range' was comparable market value - with the other two figures less of a dominating factor. However in our current 2010 market the governing force on price is buyer competition and comparable market value is therefore often exceeded.
Some buyers own a home or investment property and have equity to leverage against to provide the capacity to purchase in Melbourne's more desirable suburbs. However if you've been priced out of a particular area, consider taking advantage of the 'ripple' effect.
As prices rise and the population increases, the urban sprawl spreads. Suburbs once considered middle suburbs with minimal attraction for city dwellers have gentrified and improved. The difference in price on a property located 5km from the CBD to 15km from the CBD is considerable, however because of the 'ripple' there is minimal difference in investment potential.
Here's an example to prove the point. Take five Northern suburbs - starting from the closest to the CBD to the furthest. Look at the annual change in medium house price over a ten year period (2008-1996).
Fitzroy North - 11.95%
Brunswick - 11.44%
Thornbury - 11.98%
Coburg - 12.38%
Reservoir - 10.57%

All five suburbs show strong investment potential
Now look at recent results of original houses - located on 600sqm - in each of the above suburbs.
| | |
| --- | --- |
| | - 85 Clauscen St, Fitzroy North - SOLD for $1,055,000 |
| | - 12 Halpin St, Brunswick West - SOLD for $840,000 |
| | - 135 Smith St, Thornbury - SOLD for $723,000 |
| | - 14 Rodney Ave, Coburg North - SOLD for $625,000 |
| | - 28 Gellibrand Cr, Reservior - SOLD - $547,000 |
The difference in price is considerable, but the potential for growth equally promising.
If you don't have the 'know how' needed to negotiate and purchase Melbourne real estate give us a call and find out how we can help. The process doesn't have to be stressful or demanding. Hiring a buyer advocate ensures success.
Catherine Cashmore
Top
| | |
| --- | --- |
| | Geelong Market |
The Geelong Market is following the Melbourne market trend with the majority of auctions seeing properties sell well above their reserve price.
The trend extends to the Bellarine Peninsula where a property in Portarlington with a reserve price of $286,000 sold for $346,000. The $60,000 over the reserve price equates to 20.9% increase. An unbelievable result.
A home in Grovedale, a suburb not renowned for high growth sold for $400,500 under the hammer. The rapid increase in growth in the Geelong region has seen most properties in the best locations being taken to auction and achieve excellent results.

Geelong… the place to invest!

For further information on the Geelong market contact JPP .
Mike Walmsley
Top
| | |
| --- | --- |
| | Inconsistent Property Price Quoting |
Is this also a contributing factor in the rise of property prices?
We are all aware that the current combination of population increases, low property supply, high demand and low interest rates are the key factors driving the rise of property prices. But there is another factor that is becoming quite alarming and could also be contributing to property price rises, that is price quotes and buyers not understanding what they actually mean.
We are all aware of the issues that have surrounded us with underquoting, and some buyers in the market believe they have come up with their own theory on how much a property is worth. A common statement we hear from potential purchasers is "...just add $100,000 to the top of the range, and that is what the property is worth..." This is an example of some people's lack of understanding of the market.
However, it is not a known fact there are still prices quotes being used that reflect what a property is worth. But unfortunately, some buyers are reading into those quotes that the agent is chasing a lot more, and are putting in offers to that extent. This is also contributing to some record prices in the market place. Buyers are also putting themselves at risk of bank valuations coming in at a lower value than the contract value. This may be devastating for a buyer as they may need to financially make up the difference between the valuation and contract value.
It is vitally important to know what a property is really worth before entering into any negotiations. Even in a rising market, you can still over pay for a property. For investment purposes, it is extremely important that you pay the right price to maximise capital growth.
In a market such as this, with rising prices, and inconsistent price quoting, having a professional on side to ensure that you are paying the right price for a property is essential. We have access to all the recent sales data and also the market knowledge to give you an accurate indication of what you should be paying for a property, and assist you in paying the right price for a property.
Top
| | |
| --- | --- |
| | Technology Monthly |
The iPad
The iPad was unveiled late last month by Steve Jobs at an Apple conference...it is a cross between an iPod Touch and a iMac, which I see as a problem....why is it needed?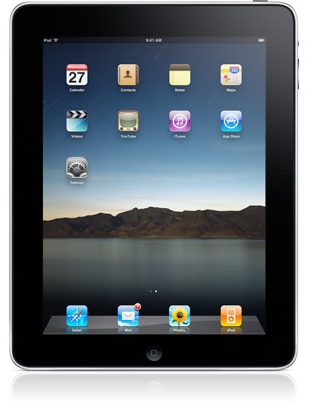 Don't get me wrong....it is a beautiful looking piece of equipment and if I can get one on a cheap plan, I will probably buy one....but I just cannot see the market they were going for...the beautiful thing about the iPod touch is how small and easy it is to take everywhere, while being very functional...if you want to do more serious work, you would take a laptop, so you have a proper keyboard and much more hard drive space (the biggest iPad being a 64gb version). I just cannot imagine using a virtual keyboard over a real one...especially if you are expected to hold the device and type on it at the same time. They also market this product as the best way to use the internet, yet (as of writing this) it doesn't support flash...which is a major backbone of many websites....making it fairly useless as an internet device.
Specifications:
Apple's own 1 GHz Apple A4 chip
16 – 64 GB of Flash storage
Bluetooth 2.1
802.11n wireless
10 hours of battery life (over 1 month of standby time)
Speaker, microphone and 30-pin connector
Fully multi-touch
9.7 inch IPS LED backlit LCD
Half an inch thick
Accelerometer and Compass
3G UMTS/HSPDA and GSM/EDGE data (optional)
Assisted GPS and Digital Compass (3G version only)
3.5mm headphone jack
VGA out support or AV out via dock connector and converter cable
The iPad will run most of the current 140,000 apps made for iPhone/iPod but there will be new apps made specifically for it plus it has it's own bookstore (like an eBook reader) and will also run many of the programs made for the iMac such as Office, so it will not have a lack of software at launch.
The Wi-Fi version of the iPad is due to launch in Australia mid this year....the 3G version is unknown as Apple only announced it as available in the US and 'selected countries', but there is no reason to think it won't arrive here at the same time as the Wi-Fi version.
The iPad is fairly expensive and as Australian prices are yet to be announced, I will list the American prices (Australian prices are usually the converted price + a little bit more):
| | | | |
| --- | --- | --- | --- |
| Wi-Fi version | $499 USD | $599 USD | $699 USD |
| Wi-Fi + 3G version | $629 USD | $729 USD | $829 USD |
*This is not including the data plan you would have to buy for the 3G version.
Chris Thursfield
*Image from Apple
Top
| | |
| --- | --- |
| | Recipe: Pasta with Tuna, Chilli, Tomatoes and Parsley |
Ingredients: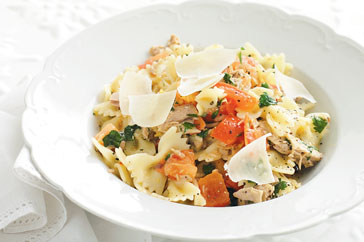 400g short pasta (we used farfalle or bowties)
2 tbs olive oil
2 large garlic cloves, finely chopped
1/4 tsp dried chilli flakes
Zest and juice of 1 lemon
425g can tuna in spring water, drained, flaked
4 large, ripe tomatoes, chopped
2 tbs chopped flat-leaf parsley leaves
1/4 cup (20g) shaved parmesan
Method:
1. Cook the pasta in a large pan of boiling salted water according to the packet instructions.
2. Meanwhile, heat the oil in a frypan over low heat. Add garlic, chilli and zest and gently cook, stirring, for 2-3 minutes until softened. Season with salt and pepper, then add tuna and tomato, increase the heat to medium and cook, stirring, for 2-3 minutes until heated through
3. Drain pasta, reserving 1/3 cup (80ml) cooking water. Return pasta and reserved cooking water to pan with the tuna mixture, lemon juice and parsley. Stir over low heat for 1 minute or until combined and heated through.
4. Serve pasta topped with parmesan.
*Recipe From taste.com.au
Chris Thursfield
Top
| | |
| --- | --- |
| | Did you know? |
Jokes (101 ways to annoy people part 4):
1. Give a play-by-play account of a persons every action in a nasal Howard Cosell voice.
2. Yell random numbers while someone is counting.
3. Adjust the tint on your TV so that all the people are green, and insist to others that you "like it that way."
4. Drum on every available surface.
5. Staple papers in the middle of the page.
6. Ask 1-800 operators for dates.
7. Produce a rental video consisting entirely of dire FBI copyright warnings.
8. Sew anti-theft detector strips into peoples backpacks.
9. Hide dairy products in inaccessible places.
10. Write the surprise ending to a novel on its first page
Useless Fact:
1. One quarter of the bones in your body are in your feet.
2. Rhythm is the longest English word without a vowel
3. Beetles taste like apples, wasps like pine nuts, and worms like fried bacon.
*Joke from coolfunnyjokes.com, Fact from world-english.org


Chris Thursfield
Top
---
Kind regards from the team at JPP.
If you have a friend or family member looking for property, please feel free to forward our newsletter on to them.
Don't forget to comment on our blog.
For our overseas clients and visitors, JPP now has a website translator. Just scroll to the bottom of the homepage, click 'Translate this website' select your language and then click 'Click here to return to the homepage'.
Having trouble viewing this newsletter? The online version with pictures is available Here.
Top