April 2009 Newsletter
Our monthly email newsletter reports on the state of the Melbourne Real Estate market, keeps you informed and up to date on what's happening at JPP Buyer Advocates, as well as presenting some of our recent success stories.
to Subscribe, send an email to: chris@jpp.com.au
to un-Subscribe, send an email to: chris@jpp.com.au

| | |
| --- | --- |
| | Market Overview |
With a clearance rate of 77% on only 390 auctions and private sale negotiations sky rocketing to 735 last week, a number only topped once last year (751 in first week of march), we can see the market is moving in a very positive direction. With the exception of the Labour Day weekend over 1000 properties per week were sold throughout March. And they are not solely in the first home buyers′ realm. There has been a 10% increase in total sales this week compared to the corresponding week last year.
When there are plenty of people interested in a particular property then going to auction can be sensational. A property on Saturday in Heidelberg, unrenovated 3 bedroom 1 bathroom home on normal land size, quoted over $500k, went under the hammer. In front of a couple of hundred people, there were at least ten people bidding. The auctioneer announced the property "on the market" at $560k. The property sold under immense competition for $702,000 to the delight of both vendor and auctioneer.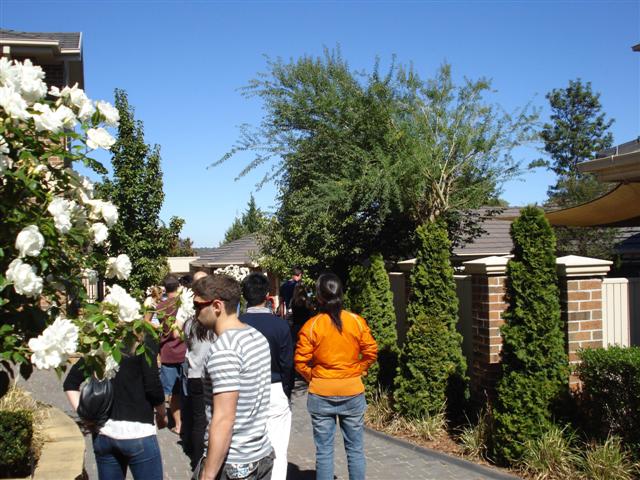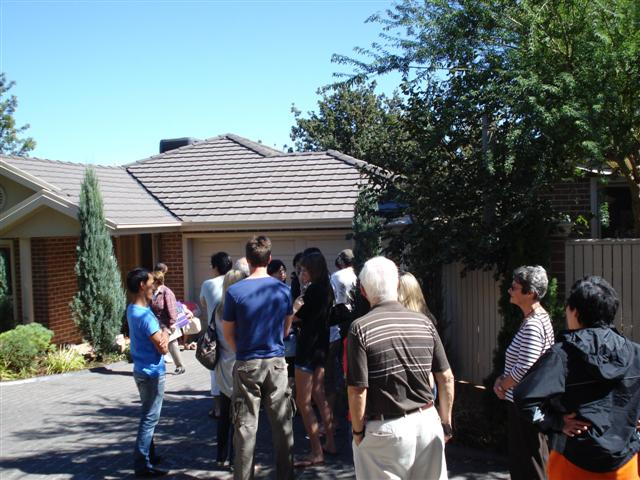 If you want to visit an open for inspection at the moment, be ready for the queues. A three Bedroom townhouse in Doncaster quoting $400k+ and you had better not be in a hurry.
At auction with enough competition the desired price is usually met or exceeded. But more and more agents are retreating to traditional "sale by negotiation" methods. Don't be fooled by advertising lines like "Sale by set date" or "Sale by Tender" or "Sale by sealed offer". Almost always there will be a small disclaimer saying "Unless sold prior". This is the case with an auction as well.
It is now almost universally agreed that prices on properties below around $1.5M have stabilised or are likely to increase in price. If you wish to purchase an investment property, your first home or trade up into a more expensive home after getting a sensational price selling your own existing home, then you had better be prepared for some serious "one on one" negotiations with some very experienced negotiators.
In any negotiations, whether it is buying a house, negotiating a divorce settlement or trying to free hostages, one of the key steps is to place a professional negotiator between the two decision makers. Every good real estate agent does this. When was the last time you negotiated in front of the vendor? This is one very simple but incredibly valuable lesson to be learnt when negotiating for hundreds of thousands of your dollars. Representing yourself in your own negotiation is as intelligent as representing yourself in court.
If you want to know more about negotiation or would like to purchase a property in Melbourne well please give me a call or write a comment.
Ian James
Click here to read an article that was in The Australian on Saturday 25th March regarding the first home buyers market
| | |
| --- | --- |
| | Tipping the scales in the buyer's favour |
Buying any property can be daunting. It is a minefield for the uninitiated and inexperienced. Anyone who hasn′t bought at least 20 or 30 properties would fall into this category of being inexperienced. The other party in the property transaction is the vendor and almost always they have hired a professional.
Real Estate Agents typically are involved in about 40 - 60 property transactions a year. They are consummate professionals who practice their craft on a regular basis. A Real Estate Agent is normally hired by a vendor to guide them through the property transaction. They give them an appraisal of the vendors' property, assist with the presentation of the advertising and then negotiate with any prospective purchasers.
If you were going to court to settle a dispute or a negotiation with another party you would hire a solicitor. You would do this in most cases for disputes of $10,000 or more. Yet the average person will look at making the biggest purchase of their life on a property and would do so without any professional assistance. Worse than this, they will actually ask the advice of the selling agent, the person who has a legally binding contract to assist the vendor.
Hiring a Buyers Advocate is not just for negotiation assistance. When you engage an advocate we will assist you with property selection, search strategies, assessment of the property as well as negotiation. These are the fundamentals that should be planned, discussed and decided before any offers are put on the table. Our website has detailed advice regarding these four categories.
Finally a good advocate will also help you once the signatures are done. The legal team should have already been organised. The finance team should be in place. Is it an investment? Do we have the managing agents picked out? Have we consulted an insurance agent or tax planner, organized depreciation schedules or worked out how to collect the keys at settlement?
Talk to us at JPP Buyer Advocates. We offer a no obligation first meeting to discuss anything to do with your next property purchase.
| | |
| --- | --- |
| | Some Of What We Have Bought Recently |
Some of our recent sales, we can not list them all, we apologise to recent past clients if we have not got your home on here.
Northcote - Family home
Spotswood - Townhouse
Coburg - x2 Family homes
Burwood - Townhouse
Nunawading - Family home
Camberwell - Family home
Belmont - Family home
Sunshine - x2 Family home & Investment property
Frankston - Family home
Elwood - Investment Property
East Brighton - Family Home
Beaconsfield - Family Home
Moonee Ponds - Villa Unit
Highett - Villa Unit
Greensborough - Family Home
Albion - x2 family Home & Investment property
Box Hill - Family Home
Collingwood - Apartment
Seaholme - Family home
Bentleigh - Family Home
Ivanhoe - Family Home
Edithvale - Villa Unit
Glen Iris - Family Home
Moorabbin - Family Home
Mentone - Villa Unit
Prahran - Family Home
South Yarra - Family Home
Seaford - Investment property
Kensington - Family home
East Melbourne - Large apartment.
We have had a fantastic mix of first home owners, investors & families upsizing to larger homes & budgets. Easy to see why JPP Buyer Advocates are the Largest Dedicated Buyer Advocates in Victoria. We don't just look at properties for you, we BUY them.........
| | |
| --- | --- |
| | Frequently Asked Questions |
Q. What are your thoughts on Auction versus Private Sale.
A. Our No.1 goal once we have decided to go forward with a property, whether it be private sale or Auction is to secure the property at the best price with your terms & conditions adhered to. A sale does not just involve the price, you also need to satisfy both parties vendors & purchasers settlement terms & if there are any special conditions involved. If you are going to purchase at an Auction you MUST ensure you have done all due diligence prior to the auction as it is unconditional & on the signing of the contract you are legally bound to that contract, therefore the terms which are stated on the contract hold & any special conditions on there are also in play.
As Buyer Advocates, we would always recommend you get this checked by a solicitor prior to this & we would communicate with your solicitor regarding any changes needed prior to the day. Remembering you can almost always purchase prior to the auction even if it is marketed as Auction sale. We do this most of the time. Under our clients terms & conditions. When buying at auction you will also need to do Pest and/or building inspections required through prior to bidding.......

Private Sale allows you to put a conditional offer in. For example at this present time a lot of banks are asking you to put in a financial clause, so if needed this can be negotiated into the deal, you can put in offers subject to pest and/or Building inspections, the offer does not stand as strong if someone else is placing an unconditional offer. As a vendor I would accept an unconditional offer before I would take one with conditions..

Final thought on Auction vs. Private Sale - Set your self a price & DO NOT go over it.. If you are worried at all, engage a Buyer advocate to bid for you. We stop at your price & do not go over your budget. I have been to many many auctions where I see people who are spending more than what they went there to spend. (Peer pressure) ...Understand the value of the property & your budget & STOP at that......
Q. Should I renovate or should I detonate?
A. You should always seek advice from the council as to whether the property has any overlays on it. Also seek advice from an architect as to whether the property is worth renovating, also look around at plans & prices for new properties, keeping in mind if pulling down a period home in a street filled with the same, it may not be the best idea to build a 60sq mansion or building your family dream home next door to a block of commission flats, you will not get the best capitol gains, let alone the enjoyment of the surrounds you may like. Always look around you & try to keep within the areas look and feel. Think about why you are moving to this area..

You can buy some fantastic period homes in good locations for fair & reasonable prices which are in need of a good bit of TLC, the best thing here would be to update this within the period styles & add the modern touches we now love, then either keep & enjoy or remarket the property as renovated & updated. These sort of properties in good locations are still reaching fantastic returns...

Many people at this time are looking to buy sub dividable blocks to build Units / Townhouses. When doing this always check with the local council as to what the minimum land size is required for each unit. Some areas differ from others depending on zoning & council regulations. Again this is a good time to be doing this with the shortage of homes in Victoria & individuals lifestyle changes, Townhouses & Units are becoming popular.. While rent returns are rising & interest rates are reasonable, bricks & mortar are a safe bet....
Q. Do you buy in __________
A. JPP Buyer Advocates buy all over Melbourne & Both Peninsulas & Surf Coast,
We have a large number of advocates specialising in all these areas,
We have purchased properties North, South, East & West.
We do not hold properties, we source properties, therefore we are happy to go out & look with you or for you..
We have several researches contacting agents all the time & sourcing new leads..
We help the buyer purchase their home or investment property wherever they want to live.
| | |
| --- | --- |
| | Spotlight on Melbourne Suburbs |
In our regular spotlight section we examine a selection of Melbourne suburbs, highlighting what's happening in these areas right now.
Moonee Ponds
Municipality: City of Moonee Valley
Population: 12,636 (2006 Census)
Postcode: 3039
Location: 7km from Melbourne CBD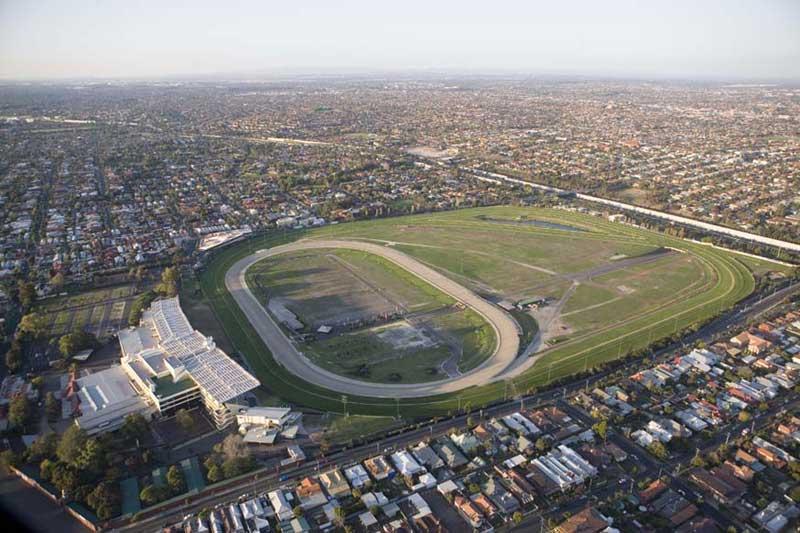 Many people have discovered the character and charm that Moonee Ponds has to offer. From beautiful tree lined streets populated with ageless period homes and smaller numbers of villa units and apartments to the vibrant Puckle Street where many a relaxing coffee shop can be found. Its proximity to Melbourne′s CBD has made Moonee Ponds a hub for young professionals and families.
Moonee Ponds is 7km from Melbourne's CBD. It is very well accessed by public transport with a train station on Puckle Street and a tram running up and down Mount Alexander Road. Access via City Link has made it a lot easier to access the South Eastern suburbs and the airport in the other direction.
Moonee Ponds was once famous for being the home of Dame Edna Everage but now it is better known for many other reasons. People now think of Moonee Ponds for the fantastic cafes and restaurants on Puckle Street, they now think of the fabulous race days at Moonee Valley racecourse, which coincidently may not be around for much longer and of the amazing capital growth the suburb is achieving.
Moonee Ponds was never going to be an under performer when it comes to capital growth, just look at its neighbours. Being surrounded by Essendon, Aberfeldie and Ascot Vale, has put Moonee Ponds up there as being one of the most sought after suburbs in the inner North West.
Median House Prices
Lower
Quartile
Dec 07
Median
Upper
Quartile
Dec 08
Median
Annual
Change
Moonee Ponds
$545,000
$651,125
$890,000
$675,000
3.7%
Source: REIV. December 2008
Median Unit Prices
Lower
Quartile
Dec 07
Median
Upper
Quartile
Dec 08
Median
Annual
Change
Moonee Ponds
$350,777
$370,000
$485,000
$431,000
16.5%
Source: REIV. December 2008
---
Glen Iris
Municipality: City of Boroondara & City of Stonnington
Population: 23,270 (2006 Census)
Postcode: 3146
Location: 10km from Melbourne CBD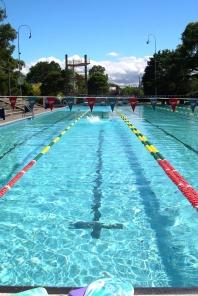 Glen Iris is spread between the two councils, City of Boroondara & City of Stonnington.
The division between the Boroondara and Stonnington municipalities follows the course of Gardiners Creek.
Surrounded by the some of the most beautiful homes in Melbourne, the area is well known for its proximity to private schools, parks & sensational infrastructure. Therefore purchasing in these areas can show good long term investment, while enjoying the fantastic lifestyle.
The history of the area recorded in Wikipedia is very interesting, read below! Captain Thomas Henderson of the Royal Navy arrived in Melbourne on a ship called Iris in 1850. He acquired a property bounded by Gardiners Creek, High Street and a line extending Summerhill Road to Gardiners Creek. The property was advertised for sale as Glen Iris in 1852. Robert Kent, a subsequent owner of the Glen Iris homestead, suggested a Mechanics Institute be established, but it was never completed. A Wesleyan church was established in 1865 and in 1871 land was granted for an adjacent school (now Glen Iris Primary School). By the 1880s reference was made to the Township of Glen Iris. Glen Iris Post Office opened on 28 August 1890. A Glen Iris Upper Post Office was open from 1947 until 1994.
Harold Holt Swim centre, Glen Iris Wetlands, High St Shops, Tooronga Village area, are just a few of the fantastic areas well know in Glen Iris Public transport is a plenty for this area, with 2 train stations servicing the area Glen Iris & Gardiner Station, both on the Glen Waverley Line. With good trams & buses through out the suburb no need to drive to work... In final - what is not to like with this area, once you live there, many do not move.........The area suits singles, families, & retirees..!!!!!!!!!!!!!!!
Median House Prices
Lower
Quartile
Dec 07
Median
Upper
Quartile
Dec 08
Median
Annual
Change
Glen Iris
$835,000
$1,005,000
$1,272,500
$1,000,000
-0.5%
Source: REIV. December 2008
Median Unit Prices
Lower
Quartile
Dec 07
Median
Upper
Quartile
Dec 08
Median
Annual
Change
Glen Iris
$364,750
$425,000
$466,875
$423,000
-0.5%
Source: REIV. December 2008
---
| | |
| --- | --- |
| | Technology Monthly |
The Sony Vaio P is a new approach to Netbooks (even though Sony don't like to call it a Netbook), It it a fairly powerful system put into a 8" clamshell, widescreen case and marketed as a PC that will fit in your pocket.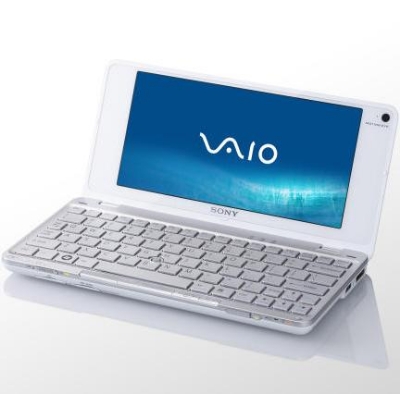 The unit itself weights under 700 grams, is under 2 cm thick and supports a 2.08:1 aspect ratio (1600x768).
This is not a cheap unit though, with prices as high as $3000 for a top of the range model, and $2300 for the standard Sony Australia model, I doubt anyone would carry it in their pocket. The Netbook runs on Windows Vista with a custom instant on Linux based OS, so you can access photos, movies and the internet within 10-15 seconds of turning the device on.
The Australian model only comes with the 1.60 GHz processor and a 64 GB hard drive, but after a bit of searching on the internet, I stumbled upon this site: Conics ,this is a Japanese site that lets you customize a Vaio P to your liking and has options for English keyboards and Australian power plugs as well as the 1.86 GHz processor and a 128 GB solid state drive.
Sony have not had the greatest record with laptops as of late, as they try to fit too much into such a small design which causes overheating problems and eventual breakdown of the unit itself. Hopefully Sony have learnt their lesson and haven't put out a unit that will not only overheat, but as they want you to carry it in your pocket, will set your pants alight.
| | |
| --- | --- |
| | Recipe: Hot Cross Buns |
Hot Cross Buns - Makes 16:
Ingredients: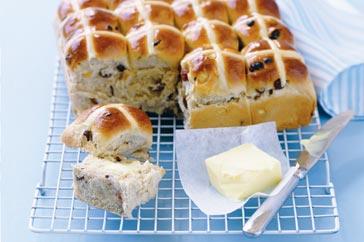 1 1/2 cups (375ml) warm milk

2 tsp (7g/1 sachet) dried yeast

1/4 cup (55g) caster sugar

60g butter, melted

1 egg, lightly whisked

4 1/2 cups (675g) plain 00 flour (aka Bakers Flour)

1 tsp salt

3 tsp mixed spice

1 cup (170g) sultanas

1/4 cup (45g) currants

1/4 cup (50g) mixed peel

1/3 cup (80ml) cold water

1/2 cup (170g) apricot jam
Method:
1. Combine the milk, yeast and 1 tbs of sugar in a small bowl. Set aside in a warm, draught-free place for 10 minutes or until frothy.
2. Combine the milk mixture, butter and egg in a jug and whisk to combine. Combine 4 cups (600g) of flour, salt, mixed spice and remaining sugar in a bowl. Add the sultanas, currants and mixed peel and stir to combine. Make a well in the centre. Pour in the milk mixture and use a wooden spoon to stir until just combined, then use your hands to bring the dough together.
3. Turn onto a lightly floured surface and knead for 10-15 minutes or until smooth and elastic. Place the dough in a bowl and cover with a damp tea towel and place in a warm, draught-free place for 1 hour or until dough doubles in size.
4. Preheat oven to 200°C. Grease a 23cm square cake pan. Punch the dough down with your fist. Turn dough onto a lightly floured surface and knead for 2-3 minutes or until dough is smooth and elastic. Divide dough into 16 even pieces and shape each portion into a ball. Arrange dough portions, side by side, in the prepared pan. Set aside in a warm, draught-free place for 30 minutes or until dough has risen 2cm.
5. Meanwhile, mix the remaining flour and water together in a small bowl until a smooth paste forms. Place in a small plastic bag and snip off the end. Pipe a continuous line down the centre of each row of buns, lengthways and widthways, to form crosses. Bake in preheated oven for 10 minutes. Reduce heat to 180°C and bake for a further 20 minutes or until golden and cooked through (buns are ready when they sound hollow when tapped on the base).
6. Turn onto a wire rack. Place the jam in a small saucepan over high heat. Cook, stirring, for 2 minutes or until jam melts. Strain through a fine sieve. Brush hot jam over the buns. Serve warm with butter, or toasted.
Enjoy!!!
| | |
| --- | --- |
| | Staff News |
Exciting staff changes - More news in our next newsletter
* * * *
I thought I would update you on Dax′s progress at home. She is still gorgeous and she still knows how to get away with anything. The only difference now is, she is massive. In a couple of months I have watched her grow from a very cute lap cat to a very (very) heavy lap cat. She is in constant play time and now that she is a bit bigger it's not as cute as it is terrifying, watching her tear around the living room. She has settled in perfectly at home. She is very vocal and is more than happy to give her opinion on everything. I will continue to update you with her progress in coming newsletters.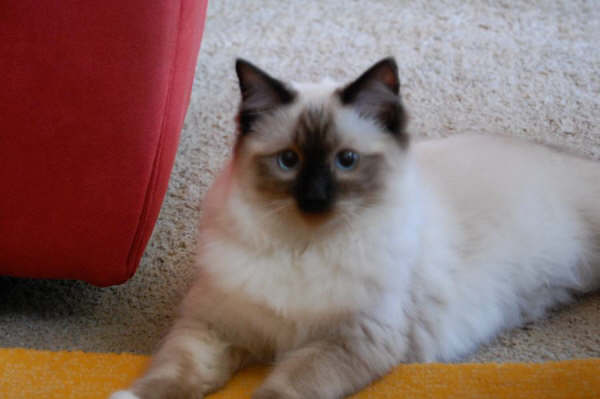 ---
Kind regards from the team at JPP.
Don't forget to comment on our blog