January 2009 Newsletter
Our monthly email newsletter reports on the state of the Melbourne Real Estate market, keeps you informed and up to date on what's happening at JPP Buyer Advocates, as well as presenting some of our recent success stories.
to Subscribe, send an email to: chris@jpp.com.au
to un-Subscribe, send an email to: chris@jpp.com.au
&nbsp
| | |
| --- | --- |
| | Market Overview |
Welcome to the New Year. I hope you each had an enjoyable and fulfilling break. Whilst last year ended in a flurry, usually January builds up at a very slow and gradual pace. 2009 is not going to be an ordinary year. We have had a huge influx of enquiries and have already negotiated several property transactions in the last 10 days. The REIV has reported 677 homes were bought over the Christmas break. The market is speeding up much faster than most people have expected.
We know that the finance reporters are still writing about gloom, doom and recessions. There will probably be an increase in unemployment. But there will still be plenty of people who are secure in their employment, who have equity in their homes or are saving like crazy in order to take advantage of the first home buyers' boost the federal government has offered.
First home owners will be a large growth sector of the market place over the next 6 months. With a sunset clause of 30th June in place for the extra $7000, or $14000 if you are building, First home buyers will be increasing the demand for properties up to about $500,000.
This current market is also very good for people upgrading. The higher the purchase price, the less likely the vendors will get 'full price' for their properties. So if you are selling a lower priced property, for which the demand is increasing, you have a chance of getting a fair and reasonable price for your property and more chance of getting a 'good buy' on the higher priced property.
Investors with equity in their homes, who in the past have looked at the share markets to invest in, will start to look for alternatives. I don't know too many people who haven't lost money in their super last year!! There are a couple of reasons people hesitate to invest in 'bricks and mortar'. Firstly, areas with high capital growth usually have a lower return; this leaves a shortfall to be made up by the investor. This can be as much as $10,000 per annum. Whilst this is tax deductible (known as negative gearing) it can sometimes be difficult to find the money each week. Secondly, most people despise the process of buying a property. The searching, assessing and dealing with Real Estate agents every weekend is usually too stressful and most people give up.
This will change in 2009. Firstly, rental returns in the better suburbs which have had over 10% capital growth per annum over the last ten years or more have now increased substantially. Interest rates are dropping and these are the two fundamental numbers which make up how much money an investor has to find each week. With another rate cut due early this year, a good, long term investment, in a suburb that should have excellent capital growth will be very close to revenue neutral from day one.
Secondly, Buyer Advocates will alleviate the second issue. More and more properties are now being purchased with the assistance of a licensed real estate agent acting for the purchaser. In this market, assessing or negotiating a property without the assistance of an expert will cost you substantially more than the fees of an advocate. Add to this the lower stress and the wealth of knowledge a Buyer's Advocate brings to the transaction, not paying for an expert seems ludicrous.
If you have any comments or would like to have a chat, please do not hesitate to email or give us a call.
| | |
| --- | --- |
| | Sam's Facts |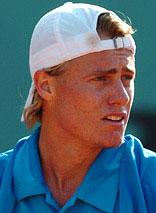 Fact: Australian Open Tennis
The tournament was first played in 1905 as the Australasian Championships and was renamed the Australian Open in 1969
| | |
| --- | --- |
| | Christmas Cheer |
Throughout the year we receive many letters of thanks,
This was a nice Christmas cheer for us all.

&nbsp*&nbsp*&nbsp*&nbsp*
Hi Antony (or maybe I should call you Santa!),
I don't even know how to express how stunned and excited I feel, and how thankful I am for your the work you did for us. I can't believe that only 5 weeks ago we decided to engage JPP, and now we own a house! And it's a house that we love.
Having the report on the property and location, and talking with you about the estimated price range, really helped us to feel comfortable with our budget. Getting an idea of what the property could go for and why, and what was 'too much' to spend, was a key piece of advice for us.
Even if Adam had been there on the day, neither of us would have wanted to go through the auction experience on our own, not knowing what we were doing. All I had to do on Saturday was stand there while you did the bidding, and I still thought I was going to be sick. It was a nerve-wracking experience, I don't know why anyone would do it without the expert advice and guidance you provided.
I'm still waiting for it to sink in. It's been an even more surreal experience for Adam because the house was purchased when he was asleep in Poland! It took me a few hours to get in touch with him, and he couldn't believe it when I told him we got the house.
Such an incredible experience, and so much less stressful than it would have been had we tried to buy a house on our own.
Thank you again. What a Christmas present!
Kind regards,
Heidi & Adam
15/12/2008

| | |
| --- | --- |
| | Frequently Asked Questions |
Throughout last year the market changed substantially. For the previous 10 or so years the market was relatively steady and on the rise. Last year and obviously moving forward, people will have to get used to new systems and sales techniques. This leads us into a whole new set of Frequently Asked Questions which we will bring to you in our newsletter each month
Q. Should we wait for the market to drop more?
A. If we had a crystal ball to see the future we could honestly answer this with a guaranteed response, however we do not have one, so we can follow the market like most, watch & take part in the market as it is now. Having access to the most up to date statistical data and going back over 20 years to see property has moved up & down in all markets.
What has never changed is if you make the right choice & get the right advice from the start, you have the comfort of knowing you have made the right decision for a good long term investment
Like shares if you choice to buy property to make a quick buck, then perhaps finding the right place may take a tad longer.. .
Q. When is the right time to get into the property market?
A. Again this is a question similar to the one above, the answer is always yesterday, but today will do.
However the difference is what are your goals?
As an investment – Vacancy rates are at an all time low, Interest rates are coming down & very soon we will be getting closer to positively gearing our investment properties from the outset.
And as a First home buyer – Govt grants are a great opportunity to make a start in the property market. Be cautious with what you purchase. When you only have a very small amount of equity in your property it is very easy to be over capitalised or end up in a negative equity situation.
Think about different options, and be sure to talk to a professional to get advice.
We are always happy to discuss this with anyone. Your fist home is the deposit for you second one, or your equity for you investment properties in the future, so making the right decision to start off with is helping you shape your future..
Up-grading homes – Yes now is the time! If you are selling your home in the this market to buy another, they will balance each other out, You may not get the late 2007 price, however the property you are looking at buying will also not receive the late 2007 price, So in the top end of the market we have had some fantastic purchases for our clients. As there is more movement in this market as there are less sales in this range.
Q. Why should I use a Buyer Advocate?
A. We are bias in answering this as we know the benefits of our service.
To start with you only have to look overseas & see all the other countries who are in the high 60 – 70% of people use buyer Agents. This many people can not be wrong.
In Australia at the moment it is in single figures.
This aside, daily we see & speak to people who have had bad dealings with the purchase of properties. This is not saying real estate agents are bad – what I am saying is the real estate agent selling the house is working for the vendor, therefore he is not likely to tell you the right price for that property or he / she is not likely to tell you whether that property is the right place for you. "Given the responsibilities of the agent, they will do whatever they can within the bounds of the law to negotiate the highest possible price for their client" - Enzo Raimondo (CEO REIV)
A good buyer Advocate, who is being paid BY YOU is working for you..
A buyer advocate will ensure you have done all the correct due diligence prior to signing a legally binding contract & make sure you as the buyer know your rights!
A Good real Estate agent is working for the vendor to get them the best price for there property. Is this helping you THE BUYER? NO!!!!
| | |
| --- | --- |
| | Spotlight on Melbourne Suburbs |
In our regular spotlight section we examine a selection of Melbourne suburbs, highlighting what's happening in these areas right now.
Coburg
Municipality: Moreland
Population: 23,692 (2006 Census)
Postcode: 3058
Location: 8km North from Melbourne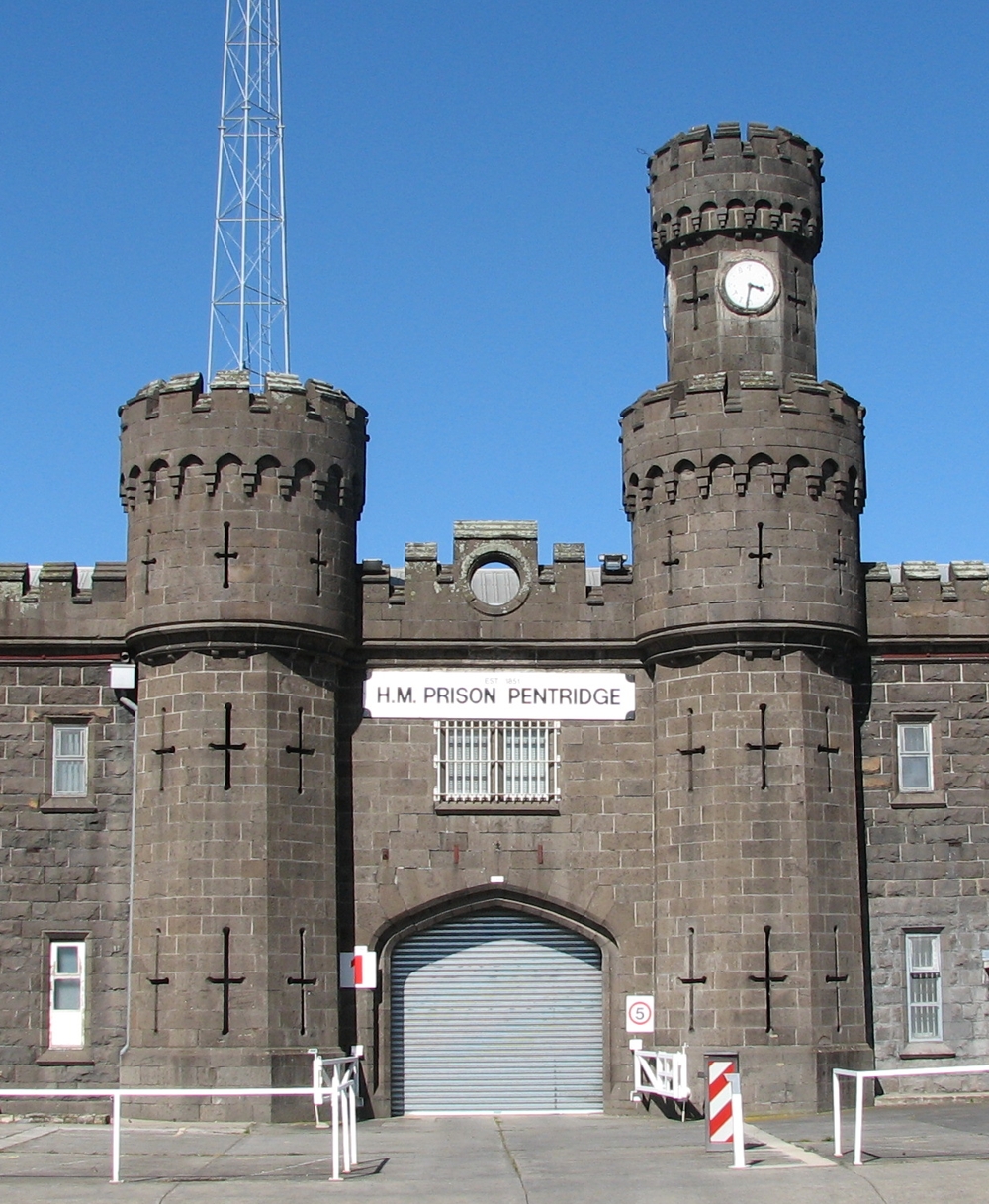 The suburb of Coburg lies immediately north of Brunswick, along Sydney Road. The boundaries of Coburg are Moreland Road to the south, Merri Creek and Elizabeth Street to the east, generally Devon Avenue, Rose Street and Sussex Street to the west and Gaffney Street and Murray Road to the north.
Coburg was originally called Pentridge. In 1870, the name was changed to Coburg in honour of the Duke of Edinburgh, as the name Pentridge had become associated with the prison.
Coburg developed as a residential and industrial area during the late 1800s and early 1900s with the extension of the train line from Melbourne. Most housing dates from this era, with some redevelopment of flats and villa units in the 1960s and 1970s. Pentridge Prison was closed in 1999 and the land has been redeveloped for housing.
Major features of Coburg include the Sydney Road shopping strip, Coburg Town Hall and Council offices, Merri Creek and Coburg City Oval.
Coburg is the largest suburb in Moreland, with a population of over 23,000. The population increased by about 1,000 people between 2001 and 2006, due mainly to the Pentridge redevelopment and other, smaller housing developments. Source: 2006 Census information
Median House Prices
Lower
Quartile
Sep 08
Median
Upper
Quartile
Dec 07
Median
Annual
Change
Coburg
$455,000
$522,500
$628,875
$545,250
-4.2%
Source: REIV. December 2008
Rental Analysis
Median Advertised weekly rent
Gross rental yield (%)
$280 pw
4.7%
Figures based on data from Realestateview.
---
Frankston
Municipality: City of Frankston
Population: 51,818 (2006 Census)
Postcode: 3199
Location: 40 km South from Melbourne

Frankston is a business hub located approximately 40km from Melbourne. Getting to Frankston is easy, a train from Melbourne will get you to the centre of Frankston in about 50 minutes or the new Eastlink freeway will get you from Melbourne to Frankston in 40 minutes. The new infrastructure being built in Frankston will benefit the area for years to come.
Frankston has a great shopping strip along the Nepean Highway. With many restaurants, a shopping complex and a cinema everything is in one place. Also allowing for easy access to the facilities that Frankston has to offer is the public transport system. As mentioned the train is very central in Frankston and can get you up to Melbourne or down as far as Stoney Point. There is also a bus service that runs throughout Frankston to get people around.
Frankston is known for its beautiful white sandy beaches. These offer nice swimming areas, good walking tracks and during summer some wonderful sand sculptures along the foreshore. The beach is patrolled during summer to offer safe swimming.
With a median house price of $293,000 for the December 08 quarter, Frankston offers affordable living in a central area. There are very few other areas that offer shopping, public transport, beaches and access to Melbourne with a median like this.
Median House Prices
Lower
Quartile
Sep 08
Median
Upper
Quartile
Dec 07
Median
Annual
Change
Frankston
$260,000
$293,000
$330,000
$305,000
-3.9%
Source: REIV.
| | |
| --- | --- |
| | Fishing Westernport |
The fishing scene has certainly been hot since our last newsletter. We had a couple of days out where the snapper were almost jumping into the boat. My brother in laws and I bagged out in 45 minutes one morning, which is certainly a record for us. We are now moving into shark season and there are plenty of reports of good Mako sharks and seven gill sharks both inside and outside the Western Port entrance.
At the northern end of the Port there are large numbers of good size Gummys and it is only a few weeks before we should see the arrival of the elephant fish.
I hope you all get a chance to fish at some stage. it is a terrific way to relax and relive the stress.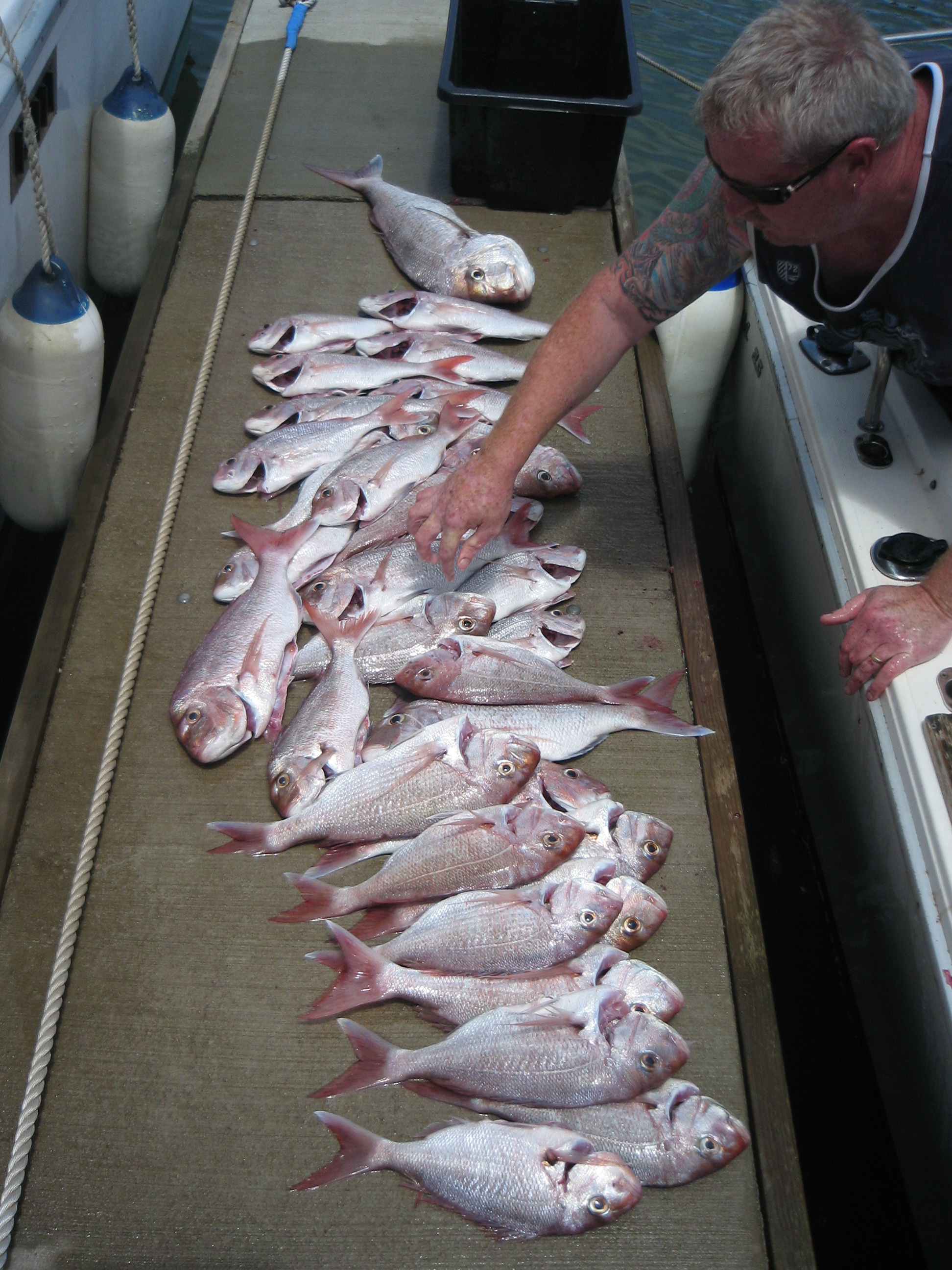 My one and only chance to fish over the break resulted in a rather nice catch of snapper.
| | |
| --- | --- |
| | Auction? Private Sale? - How will you buy in 2009 |
Whilst the papers are full of which selling system is better, Auction or Private Sale, I think Enzo Raimondo's comment in The Age "The market is a buyers' market and having a skilled buyer's agent working for you will help to get you the best deal" is far more relevant.
To buy good property in today's market, you need to find and identify the better properties and not waste time on those that do not meet your needs or fall well short of the parameters of what a good property is.
Secondly, once a suitable property is found, due diligence must be carried out very quickly. You must ascertain what the property is worth to you, what it is worth to the general public and also what the vendors' expectations are. The reason you have to move quickly is that good property does not and will not last long on the market.
Once you have decided this property suits your needs, is good value for money and offers good long term growth prospects, you need to secure it before somebody else either buys it or starts to get interested and pushes the price up. This can mean making an offer very quickly that may have conditions, such as three day cooling off or subject to a building inspection. Or to increase your chances of closing the deal making an unconditional offer after doing all necessary due diligence.
The value of having a professional Buyers Advocate on your side at times like this will be obvious. Assessment of a property and what is likely to happen during a sales process goes well beyond information you would receive if you had the property valued. Even assuming the Valuation gave you an indication of the worth of the property it does not even begin to give any indication as to the wants of the vendor. In today's market there are many non realistic vendors. If a selling agent initially asks for 20% above the value of the property, do you know what to do? A good Buyer Advocate will!
It does not matter whether an agent takes a property to auction, asks for expressions of interest or uses phrases like 'Sale by Set Date.' A good Buyers Advocate can handle all of these situations. Even in the height of the 'sellers market' of 2007 our company bought less property actually under the hammer than by private negotiation. Even if agents persist with auction campaigns, it will only be a very small percentage that will sell under the hammer.
The most important figure this year to watch will be total sales for the week. I have been saying this since June lat year and I believe most people are just starting to understand why. Property prices are always set by supply and demand. It does not matter whether the sale was generated by private negotiation or auction or a tender process.
| | |
| --- | --- |
| | Recipe: Creamy Chicken and Avocado Pasta |
This is one of my favourite recipes to make when I don't have a lot of time. Its also great in the summer when you do not want to heat up the house.
Ingredients:
1 small tub of light cream
1 ripe avocado
1 Family pack of pasta (Fettuccine works well)
1 Family sized BBQ Chicken - 500 grams of cooked diced chicken works the same
Preperation:

1. Boil enough water to cover your pasta entirely.
2. Once boiling add your pasta.
3. While this is happening break up your BBQ chick into small bite size pieces - Cook your diced chicken if needed.
4. Chop avocado into small pieces - do not mash.
5. In a fry pan heat avocado and chicken together, after 1 minute add full tub of cream.
6. Stir cream thru avocado and chicken, allowing it to coat everything.
7. Allow to simmer for 3 - 4 minutes, stirring occasionally. This time may vary depending on the consistency you like your sauce.
8. Pasta should have been on for long enough by now, drain and replace in large pot.
9. Stir thru Chicken and Avocado.
10, Serve topped with crumbed fetta or grated cheese.
Enjoy!!!
| | |
| --- | --- |
| | Staff News |
Staff Updates:

Over the Christmas break we have seen a couple of staff changes..
We would all like to wish Craig & Catherine the best in there new endeavours.

While we welcome aboard Chris Thursfield – IT Manager & Property Data Research
Sue Blyth - Bookkeeping/ Administration